Our Staff
The Interfaith Center seeks to equip and empower students, staff, faculty, and the institution as a whole, to engage more comfortably and competently with spirituality and religion. As you explore our space, programs, workshops and other resources, please do not hesitate to contact us if we might be able to provide any other information or support that would be helpful to you.
Rev. Laura C. Engelken, Coordinator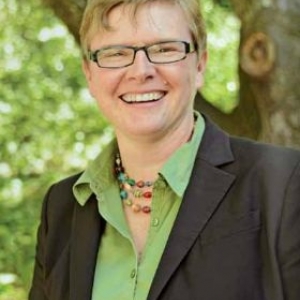 Laura is an ordained minister and student affairs professional with over 20 years of experience in higher education and pastoral settings. In her work, Laura seeks to equip and empower individuals and institutions to identify, explore and critically reflect upon the ways they and others make meaning of their life and world to build more just and sustainable communities.
Her theological training comes from the Pacific School of Religion in Berkeley, California where she earned a Master of Divinity with a concentration in Multifaith Understanding and Engagement. Laura has provided interfaith leadership in campus and hospital settings, as well as served as a congregational minister and outdoor ministries director.
Prior to her degree and work in ministry, Laura earned a Master of Higher Education & Student Affairs Administration from The University of Vermont and worked in residential life, health promotion and academic advising at the University of California at Santa Cruz, as well as served as a multicultural educator and consultant.
Interfaith Center Attendants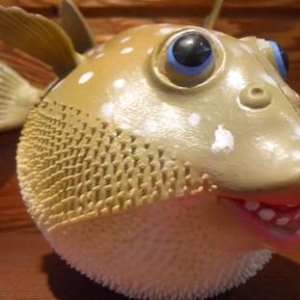 Interfaith Center Attendents provide a welcoming presence and assistance to all visitors while overseeing the evening activities occuring within the Interfaith Center. If you are workstudy eligible for the 2018-19 school year and are interested in joining our team, please email Laura for more information.
Eliana Fox & Jamal Davis Neal, Undergraduate Interns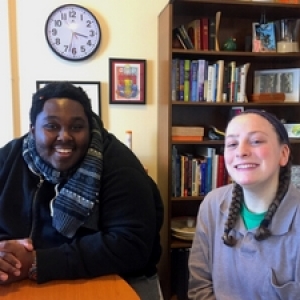 We were fortunate to have two wonderful students serving as undergraduate interns for Spring 2018. Eliana is from New York and is studying Geography as a major with Religion as her minor. Jamal comes from Connecticut and is also a Religion minor while studying Neuroscience as his major. The internship role includes helping with marketing and outreach for the Interfaith Center, as well as planning and implementing various programs. They each receive academic credit by enrolling in an online course designed to compliment their internship experience (i.e., AS 190). Contact Laura if you are interested in learning more about the internship position.