Our Staff
The Interfaith Center seeks to equip and empower students, staff, faculty, and the institution as a whole, to engage more comfortably and competently with spirituality and religion. As you explore our space, programs, workshops and other resources, please do not hesitate to contact us if we might be able to provide any other information or support that would be helpful to you. 
Rev. Laura C. Engelken, Director of Interfaith Education & Engagement
Rev. Laura is an ordained minister and student affairs professional with over 20 years of experience in higher education and pastoral settings. In her work, Laura seeks to equip and empower individuals and institutions to identify, explore and critically reflect upon the ways they and others make meaning of their life and world to build more just and sustainable communities.
Her theological training comes from the Pacific School of Religion in Berkeley, California where she earned a Master of Divinity with a concentration in Multifaith Understanding and Engagement. Laura has provided interfaith leadership in campus and hospital settings, as well as served as a congregational minister and outdoor ministries director.
Prior to her degree and work in ministry, Laura earned a Master of Higher Education & Student Affairs Administration from The University of Vermont and worked in residential life, health promotion and academic advising at the University of California at Santa Cruz, as well as served as a multicultural educator and consultant.
Laura's writings include:
Interfaith Center Attendants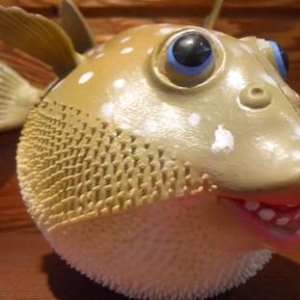 Interfaith Center Attendents provide a welcoming presence and assistance to all visitors while overseeing the evening activities at the Interfaith Center. If you are workstudy eligible for the 2020-21 school year and are interested in joining our team, please email Rev. Laura for more information.  
Undergraduate Interns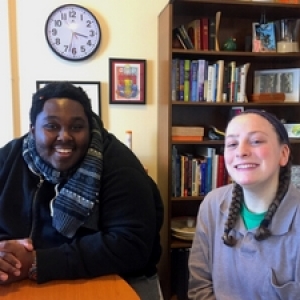 The Interfaith Center offers undergraduate students a for-credit, semester-long internship to explore what it means to support spirituality and religion on campus. It's an opportunity to develop programming, marketing, interfaith leadership, and group facilitation skills. The typical load is three credits (8-10 hours per week) as interns receive academic credit by enrolling in an online course designed to complement their internship experience (i.e., AS 190). Find out more details about the intership here and contact Rev. Laura if you are interested in applying and/or learning more.
HESA Practicum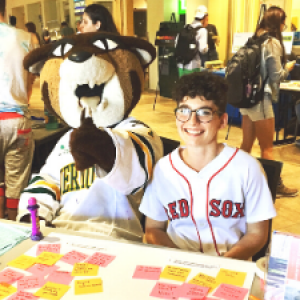 Available to students enrolled in the Higher Education and Student Affairs Administration master's program (HESA), this semester-long practicum is an opportunity to understand and articulate the importance of engaging spirituality and religion in higher education, particularly at a public institution. This aspect of student affairs involves student identity development as well as equity and social justice by pursuing a more just, pluralistic campus community. Practicum students will increase their religious literacy and other competencies as they assist in developing and implementing knowledge, skill and relational development opportunities for students, staff and faculty.