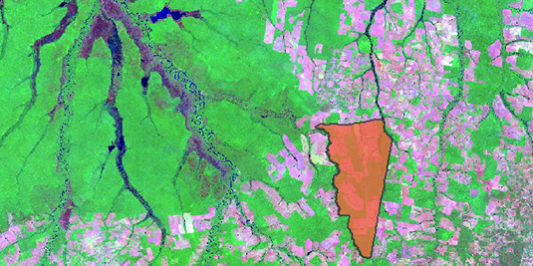 To get started in Geospatial Technologies at UVM or to find more information, use this list of GST resources that includes guidance about computing, software, and data sources. 
Computing
GST Software and GIS Help
GST Software
UVM site-licensed software
All software with a UVM site license are available to users with a valid netid. This includes ArcGIS. Check the UVM Software Portal for availability. 
Free resources
UVM faculty and students use free software including R, QGIS and Google Earth Engine. 
Limited license resources
ENVI is a remote sensing software with a limited number of floating licenses for UVM users. 
GIS Software 
Geographic Information Systems (GIS) at UVM often involves ArcGIS, the industry leading GIS software from ESRI. UVM has an unlimited ESRI site license, so the information here focuses on ArcGIS. Of course, there are choices for GIS software, and there are many other aspects to GIS at the University of Vermont.
Teaching with ArcGIS
As of Fall 2020, there are new ways to access ArcGIS, including teaching and learning with a virtual machine. Please visit this UVM Knowledge Base article for current instructions.
Acquiring an ESRI Software License
UVM has an ESRI Educational License that permits installation of ESRI products on UVM-owned hardware only (with the exception of qualifying students and faculty, who may install ESRI software on their own computers [subject to contract constraints]). During the install process, a UVM-owned computer on the UVM network (including off-campus connections using the VPN client) may obtain a license from the network license server (arclm.uvm.edu). 
License restrictions
UVM has an educational site license for many ESRI software products. Our contract allows use of an unlimited number of installations of ESRI software for the purposes of research, instruction, education, and administrative uses. UVM students, employees, and affiliates should be aware of the following license restrictions:
ESRI software may only be installed on University-owned computers (except as noted).
Students may install and use ArcGIS on their personal computer while connected to the UVM network.
UVM faculty may install on personally owned computers for the specific purpose of learning,  becoming proficient with, and developing curricula or research expertise around the programs.
Business Analyst may be used for teaching (no research or administrative uses are permitted).
Nonacademic, nonadministrative, or commercial uses are prohibited.
The software may not be taken or used off-campus except as needed for research or educational fieldwork.
Other benefits included in the site license are an unlimited Virtual Campus training subscription and 5 passes to the ESRI International User Conference, including the Education User Conference.