Project-Based Learning Events
Project-based learning (PBL)—an evidence-based, high-impact, educational practice—invites students tackle open-ended, real-world problems and complex questions. Creating engaging PBL assignments requires attention to not only the "what" (the framing of the problem), but also the "how" (i.e., scaffolding skill development and creating equitable teams). These sessions, sponsored by the Kroepsch-Maurice Faculty Development Lecture Series and facilitated by a national leader in PBL see bio below, provide an opportunity for you to become familiar with this powerful practice and begin to map out how you could use it in your teaching.
Session 1, Project-Based Learning Primer
May 24, 1:00 – 4:00 pm
» Register on the CTL calendar
This session introduces you to project-based learning via a participatory exercise, illustrating the design and scaffolding of a student project experience. Working in small groups, we will work through the initial steps of a project and reflect on its educational design and strategies. From there we will examine sample project assignments all with an eye to developing an understanding of what it takes to create high quality experiential learning opportunities for our students. We will close by sharing strategies to overcome the hurdle of adding projects to courses that already keep students and faculty busy.
Session 2, Project-Based Learning: Strategies for Successful Teamwork
May 25, 1:00 – 4:00 pm
» Register on the CTL calendar
One of project-based learning's key benefits and challenges comes from using team-based projects. In this session we will share and use tools that reduce stereotyping and bias on student teams, resulting in more effective and equitable teaming. Participants will begin a guided process of developing projects for their own classes, and the session will conclude with the group identifying remaining challenges and brainstorming solutions to these challenges.
About Dr. Kristin Wobbe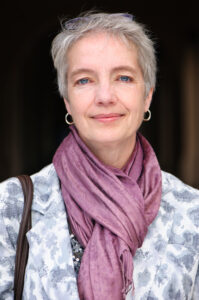 Kristin Wobbe is the director of Worcester Polytechnic Institute's Center for Project-Based Learning. In that role she provides workshops and training for colleges and universities to support their use of project-based learning. Prior positions include the director of the Great Problems Seminar program, WPI's first-year projects program, associate dean for undergraduate studies, Metzger Chair and Head of the Chemistry and Biochemistry department. She has been faculty at WPI since 1995. Her teaching awards include the Moruzzi Prize for Innovation in Undergraduate Education, and she a co-recipient of the 2016 Bernard M. Gordon Prize for Innovation in Engineering and Technology Education awarded by the National Academy of Engineering. She received her BA in chemistry from St. Olaf College and her PhD in biochemistry and molecular biology from Harvard University. She is co-editor of Project-Based Learning in the First Year (Stylus). Other publications appear in Change: The Magazine of Higher Learning and Diversity and Democracy.
The Center for Project-Based Learning is home to deep expertise in designing and teaching was launched in January2016 at the Association of American Colleges and Universities (AAC&U) annual meeting. Through the Center, faculty and administrators from colleges and universities around the world benefit from nearly 50 years of WPI's experience and expertise in project-based learning to apply toward their efforts, whether it's to implement, improve, evaluate, or integrate project-based learning on their campuses.