Two Talks presented by Mills Kelly
Mills Kelly, Professor of History, George Mason University will be on campus for two talks on April 11, 2019. His visit is sponsored by the UVM Office of the Provost, Center for Teaching and Learning, the History Department, and the Environmental Program.
Please follow the links to our events calendar for details on time, location, and to register.
Speaker Bio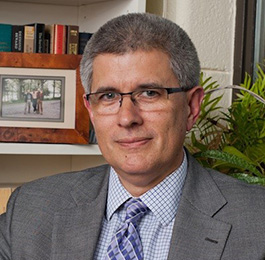 Mills Kelly is Professor of History at George Mason University, where he has taught since 2001. From 2001-2010 he was an Associate Director of the award-winning Roy Rosenzweig Center for History and New Media (http://chnm.gmu.edu). In 2009 Mills served as the Associate Dean for Enrollment Development in the College of Humanities and Social Sciences at George Mason, from 2010-13 he was the Director of the Global Affairs Program, Mason's largest interdisciplinary undergraduate program, and in 2014-2015 was the university's Presidential Fellow. Mills is currently the President of the International Society for the Scholarship of Teaching and Learning (ISSOTL).
Mills Kelly is the author or co-author of three books, more than 25 articles, and numerous book reviews in Central European history, digital humanities, and the scholarship of teaching and learning in history. His most recent book is Teaching History in the Digital Age (University of Michigan Press, 2013, paperback 2016). His current project, Appalachian Trail Histories, brings together his interests in environmental history, students as research partners, public history, and digital humanities.
First Talk: More than Scholarly Teaching: SoTL in your Discipline and Beyond
» Go to CTL's Calendar for details and to register
The Scholarship of Teaching and Learning (SoTL) gives faculty members ways to use their disciplinary research skills to investigate questions around teaching and learning in their disciplines. In this presentation, Professor Mills Kelly, currently president of the International Society for the Scholarship of Teaching and Learning (ISSOTL) will discuss:
ways to get started in SoTL research,
how to use the results of that work to improve student learning outcomes and,
how research in SoTL can lead to stronger connections across disciplinary boundaries.
Second Talk: The Appalachian Trail in Vermont: The First 50 Years
» Go to CTL's Calendar for details and to register
From its inception in 1925 through its conversion into a national park after 1968, the Appalachian Trail in Vermont has been a very different place than the other 1,900 miles or so of the Trail's route. In this talk, Professor Mills Kelly from George Mason University will discuss the unusual relationship between the AT and the Long Trail and how that relationship evolved over time. He will also present examples from his research collaborations with undergraduate students who are creating digital exhibits from their own research on the history of the Appalachian Trail.