Richard Watts, Director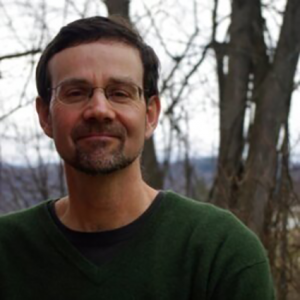 Hannah Kirkpatrick, Research Coordinator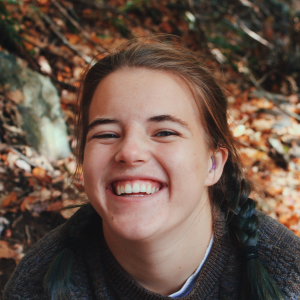 Hannah earned her BA and MA in History from the University of Vermont. Her recent historical research is on gender and sainthood in the Middle Ages. She has previously worked with the Vermont Historical Society, the Fleming Museum, and Writing In The Disciplines at UVM. Hannah specializes in research and multimedia content creation for nonprofits and higher education programs.
Emily Sheftman, Communications Coordinator
Emily studied political science and history at UVM graduating in 2022. During her time at UVM she interned for a state senator, for a state representative, conducted legislative research and worked as the first TA in the legislative community of practice.
Jocelyn Rockhold, Research Associate and Editor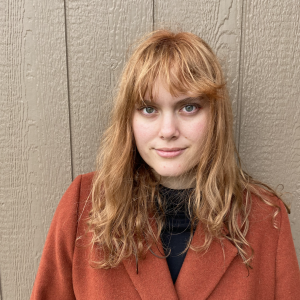 Jocelyn earned her BA in English literature at the University of Denver and served as editor-in-chief of the undergraduate literary and visual arts magazine. She is currently obtaining her MA in history at UVM, where she is researching film, censorship, and permissive society in post-1945 Britain.
Justin Trombly, Editor
Justin Trombly is the editor of Community News Service and the Center for Community News. He coordinates with media partners, workshops stories with student reporters and helps build CNS' effort to strengthen Vermont journalism. He's been a reporter at VTDigger, the Tampa Bay Times, the Buffalo News and local papers in upstate New York. 
Carolyn Shapiro, Writer and Editor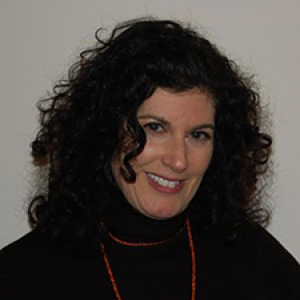 Carolyn is a freelance journalist and longtime reporter and writer at daily newspapers from upstate New York to southeastern Virginia. She has penned stories for The New York Times, Boston Globe, Seven Days and FedTech magazine. She also teaches advanced journalism at Champlain College in Burlington. She loves to talk about journalism and, when she's not doing that, walking her her two boxers and eating Vermont cheese. *image courtesy of sevendaysvt.com*
Katie Enns, Data Visualization Specialist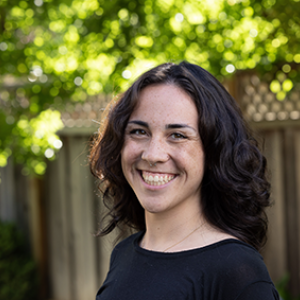 Katie is a graduate student studying Information Systems and Technology at Claremont Graduate University. A recent UVM graduate, Katie integrated GIS into her undergraduate thesis, working with a local transportation agency (CATMA) to visualize their survey data and illustrate the transportation patterns and the carbon emissions of UVM's faculty and staff.  Katie hopes to use her skills to produce strong statistical analyses of environmentally related data that will inform policy and combat climate change.
Nada Merghani, Writer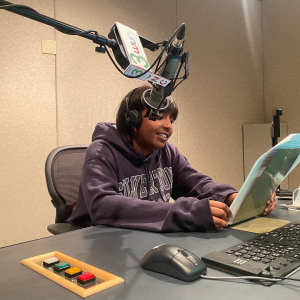 Nada Merghani (she/they) is a movement journalist and digital communications expert living in Durham, North Carolina. They are a proud HBCU graduate who just finished their degree in Mass Communications at N.C. Central University.  They have been published in a variety of local and statewide outlets, interned at WUNC and PBS NC, and are currently employed as the Digital Infrastructure Coordinator for the Southern Vision Alliance.
Caroline Embleau, Writer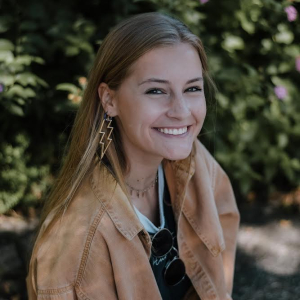 Caroline Embleau is a freelance writer from Atlanta, GA. She earned her BA in journalism and new media from the University of Georgia. She has worked as a reporter for local news outlets in Georgia, specializing in cultural and agricultural topics. She also has experience working in copywriting and digital design.
Lauren Milideo, Writer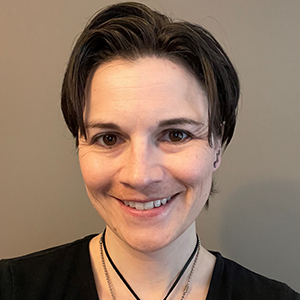 Lauren is a science & community news writer and former editor at a community paper in Vermont. Lauren has experience as an archaeologist/paleontologist and a PhD in geosciences from Pennsylvania State University.
Savannah Arciaga, Research Assistant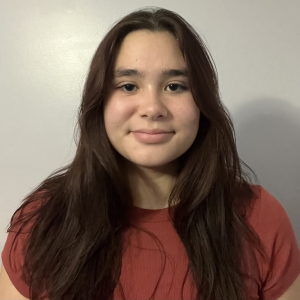 Savannah is a first-year CAS student double majoring in Linguistics and Global Studies. She is working with CCN as a work-study employee, and she really enjoys having the opportunity to support her community and the communities surrounding other college campuses. Her favorite part of the job is researching new partnerships from across the country.