Luis C. Almeida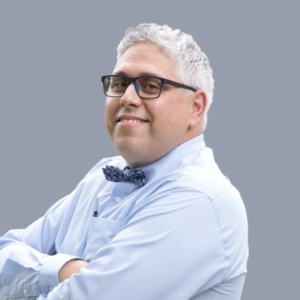 Claflin University - Orangeburg, SC
Dr. Luis C. M. O de Almeida is an award winning teacher and media producer, published Mass Communication scholar and writer who has served as a columnist in four American newspapers and international correspondent in two. He has engaged in international journalism reporting in a number of occasions in his career. He is currently the Interim Department Chair of Claflin University where he leads faculty, staff and students with covering local news as a means to advance democracy in the United States.
Emilia Askari
University of Michigan Ann Arbor - Ann Arbor, MI
Emilia Askari teaches environmental journalism at the University of Michigan. She also advises a news nonprofit, Planet Detroit; judges the Oakes Award in Environmental Journalism; and serves on numerous Society of Environmental Journalists committees. Emilia has a PhD in educational technology. She's been a staff reporter for the Detroit Free Press and the Miami Herald, and a Knight Wallace Fellow.
Doug Blackburn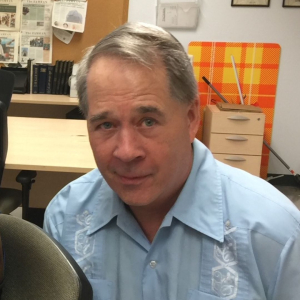 Florida A&M University - Tallahassee, FL
Before joining the faculty at Florida A&M University's School of Journalism & Graphic Communication in January 2015, Doug Blackburn spent more than 35 years in the industry as a reporter and editor. From 2006 to 2015 he was a senior writer at the Tallahassee Democrat, where he was the higher education editor responsible for covering FAMU and Florida State University, and how  they fared at the state Capitol less than a mile from each institution.
Dorothy Bland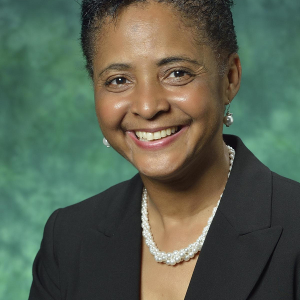 University of North Texas - Denton, TX
Dr. Bland worked 25 years in the news industry, including daily newspapers in Arkansas, Tennessee, Ohio, Illinois, Colorado and USA Today. She is an award-winning journalist and earned three Gannett rings for outstanding performance as a publisher. She was named SPJ's Distinguished Teaching in Journalism Award winner in 2022.
Justin Blankenship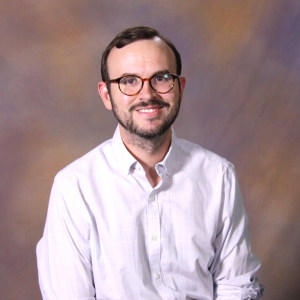 Auburn University - Auburn, AL
Justin Blankenship, PhD is an assistant professor and the associate director for journalism at Auburn University. He research focuses on evolving news production processes, specifically related to local television journalism. Before entering academia, Dr. Blankenship was an award winning video journalists at multiple local television stations in Alabama and Tennessee.
Lindita Camaj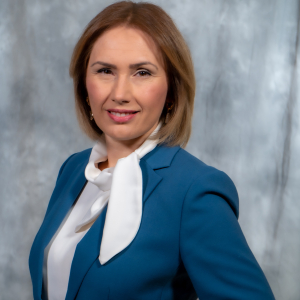 University of Houston - Houston, TX
Lindita Camaj is an associate professor and the Director of Graduate Studies at the Valenti School of Communication, University of Houston. She teaches journalism classes that focus on digital reporting, fact checking, and data journalism. She received a Carnegie Whitney Grant to develop a resource for teaching data journalism. Dr.Camaj serves as a board member with the Texas Higher Education Coordinating Board for journalism studies and as teaching chair for the Political Communication division of Association for Education in Journalism and Mass Communication.
Madison Cook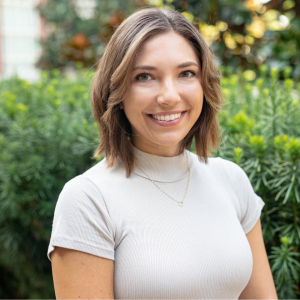 West Virginia University - Morgantown, WV
Madison Fleck Cook is the director of student media at West Virginia University. She has worked in print and broadcast media in West Virginia and Missouri and was the editorial director for Investigative Reporters and Editors, an international organization dedicated to improving the quality of investigative journalism. Cook holds a bachelor's degree in journalism from West Virginia University and a master's degree in journalism from the University of Missouri.
Michael J. Cripps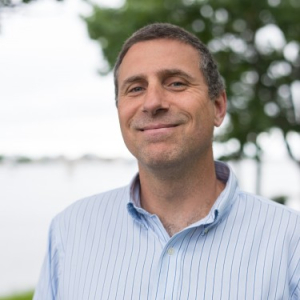 University of New England - Biddeford, ME
Professor Michael J. Cripps leads the School of Arts and Humanities at the University of New England, which houses the Communications major, English major, and Writing minor. Since 2019, he has worked with UNE's Internships Office to help match interested students in these programs to opportunities in local news outlets. He teaches several courses in writing and digital storytelling.
Laura Cullen Glasscock
Kentucky State University - Frankfort, KY
Laura Cullen Glasscock is an assistant professor of journalism at Kentucky State University, an HBCU in Frankfort, and is publisher of The Kentucky Gazette, a public affairs journal also in Frankfort, the state capital. In the classroom, Glasscock stresses a hands-on approach to teaching reporting and writing, and in the Gazette newsroom, she writes analysis pieces covering Kentucky state government. Her dual role allows her to place students in highly relevant internships in media and state government, and to submit their work to local media for possible publication.
Gregory Gondwe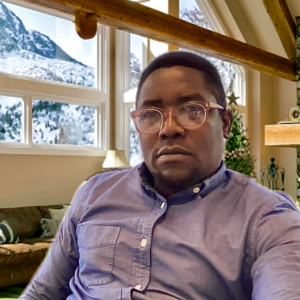 California State University San Bernardino - San Bernardino, CA
Dr. Greg Gondwe is an Assistant Professor of Journalism at California State University - San Bernardino, and a Visiting Scholar at Harvard.
Melissa Greene-Blye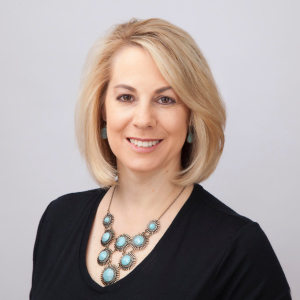 University of Kansas - Lawrence, KS
Melissa Greene-Blye worked as an anchor and reporter during 20 years in the news business covering local news in television markets big and small. She enjoys using her knowledge and experience to educate the newest generation of journalists.  Melissa is an enrolled citizen of the Miami Nation. Her research examines journalistic representations and negotiations of American Indian identity past and present.
Jena Heath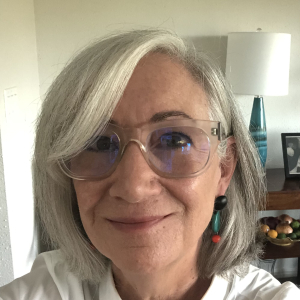 St. Edward's University - Austin, TX
Jena Heath is professor of Journalism & Digital Media and an associate dean in the School of Arts and Humanities at St. Edward's University, in Austin. Before joining the faculty in 2008, Jena spent two decades as a reporter and editor at five newspapers. She covered the 2000 GW Bush campaign and White House as DC correspondent for the Austin American-Statesman, and served as Education editor there and later at the San Antonio Express-News.
Alva James-Johnson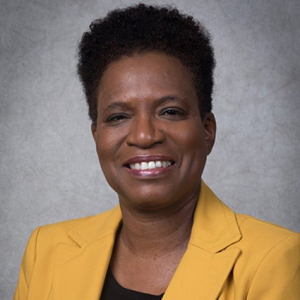 Southern Adventist University - Collegedale, TN
Alva James-Johnson, associate professor at Southern Adventist University's School of Journalism and Communication, is a former newspaper reporter who covered various topics, including healthcare atrocities, political unrest and the plight of immigrants. She worked for newspapers such as the Ledger-Enquirer (Columbus, Ga.), South Florida Sun-Sentinel, Syracuse Post-Standard and Omaha World-Herald. Alva has received numerous journalism awards.
Liefu Jiang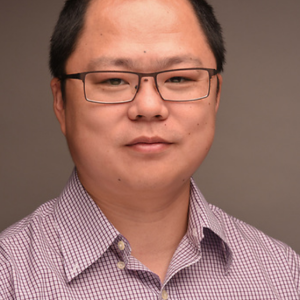 Chicago State University - Chicago, IL
Liefu Jiang obtained his Ph.D. degree from the University of Kansas, and Master's degree from  (professional track) The University of Texas at Austin. Prior to that, he worked in a publishing house and a magazine house in China for 5 years, as text editor.
Caroline K. Kaltefleiter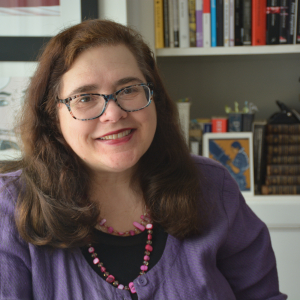 State University of New York at Cortland - Cortland, NY
Caroline K. Kaltefleiter is Professor of Communication and Media Studies at SUNY Cortland. Trained as a broadcast journalist, Dr. Kaltefleiter graduated from the Grady College of Journalism at the University of Georgia. She has worked as a reporter and anchor for numerous stations. She currently serves as the Executive Producer and Host of The Digital Divide, a radio program on technology for NPR station WSUC-FM.
Joseph Kasko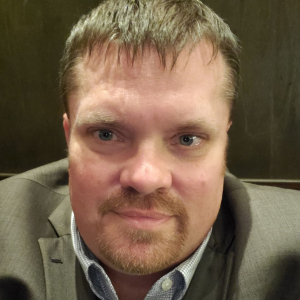 Winthrop University - Rock Hill, SC
Joseph Kasko is an assistant professor at Winthrop University, where he maintains the student news site the Palmetto Report and manages the streaming radio station Eagle Air. He has worked in radio and television for more than 15 years, where he has held positions as a host, news anchor, reporter, photographer, operations manager, news director, music director and station manager.
Hans K. Meyer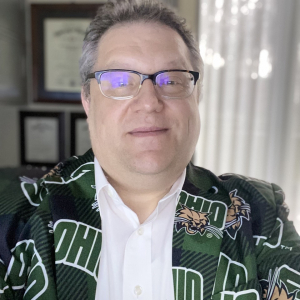 Ohio University - Athens, OH
Before joining Ohio University in 2009, Hans Meyer spent nearly a decade as an editor and reporter with newspapers along the Interstate 15 corridor in Utah, Nevada, and California. He led a news and advertising team of 15 at the Desert Dispatch, a 6,000-circulation daily newspaper in Barstow. His research focuses on helping journalists embrace and tell better stories through new technology including podcasts, social video, and even VR.
Caitlin O'Neil Amaral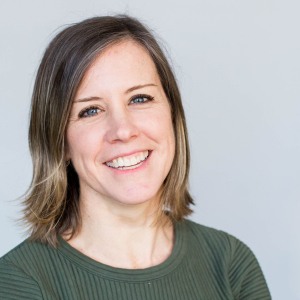 University of Massachusetts Dartmouth - Darthmouth, MA
Caitlin O'Neil Amaral is an associate teaching professor at UMass Dartmouth where she teaches journalism, advises the student newspaper, and oversees the Student Media Collaborative. Prior to teaching, Caitlin was a writer and producer for WGBH in Boston. Her freelance work has appeared in The New York Times, Boston Globe, Standard Times, Publishers Weekly, Budget Travel, and Poets & Writers.
Bob Page
Queens University of Charlotte - Charlotte, NC
As director of student media in the Knight School of Communication, Bob Page launched the Queens University News Service in 2021. Page joined Queens in 2012 after a career in media relations with IBM, Lenovo, and Davidson College. Page started as a reporter with United Press International's Dallas bureau. He has a bachelor's degree in journalism from Southern Methodist University and an MBA from Queens.
Novia Pagone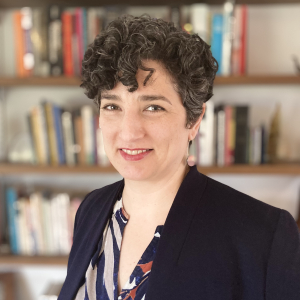 Governors State University - University Park, IL
Novia Pagone holds a Ph.D. in Hispanic Studies from the University of Chicago, with a focus on cultural studies and media in the Spanish-speaking world. Her prior work in local politics serves as a foundation for her leadership of the Center for Community Media and informs her approach to fostering democratic engagement and to amplifying diverse voices on campus.
Toby Rosenthal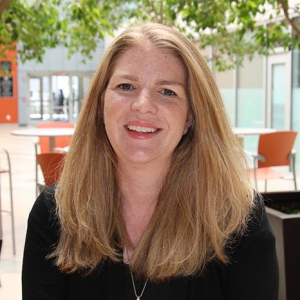 Stockton University - Galloway, NJ
With more than 20 years of professional storytelling experience for broadcast and digital platforms, Rosenthal spent most of the last decade at Stockton University developing projects and courses that center community and critical information sharing. Most recently, Stories of Atlantic City and the Community Reporting Innovation Lab (CRIL) are projects that connect community members, students and media partners.
Lara Salahi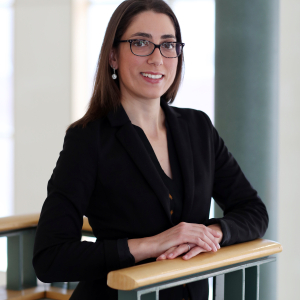 Endicott College - Beverly, MA
Lara Salahi is an award-winning journalist, author, and associate professor of journalism at Endicott College. Lara has worked in every medium, from film and  local news, network and cable television, international print, and documentary film, and her work has been published in and broadcast on numerous news outlets worldwide. She and her research collaborator founded the term "news-academic partnerships," now used industry-wide. She studies such partnerships as sustainable business models for local news and as a hydration source for news deserts.
Katerina Spasovska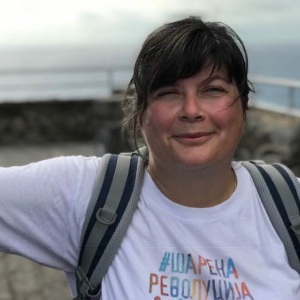 Western Carolina University - Cullowhee, NC
Katerina Spasovska worked as reporter and editor in North Macedonia and Balkan region for over 14 years in the 1990s and 2010. She transitioned to academia in 2000s as a trainer for young and mid-career reporters focusing on CAR and investigative reporting in Southeast Europe. Spasovska has been in academia in U.S. for over 12 years now teaching reporting/ writing classes. Her teaching philosophy is learning through doing so my students do not take just a class. They are part of a newsroom reporting for audience that they reach in various media and platforms.
David Squires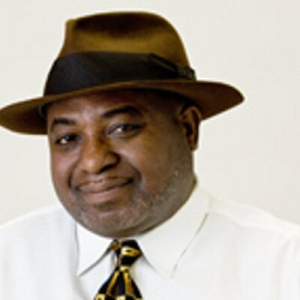 North Carolina A&T State University - Greensboro, NC
David Squires teaches writing and editing courses at N.C. A&T State University in Greensboro, N.C. He is also a contributing writer for ESPN's Andscape.com, and has worked as a copy editor for the McClatchy Publishing Center in Charlotte, Assistant Managing Editor at SportingNews.com, deputy sports editor and columnist at the Hampton Roads (Va.) Daily Press and editor-in-chief  of the original BlackVoices.com. Other stops include the New York Times, Newsday, Detroit Free Press and Cleveland Plain Dealer. His first full-time newsroom job was as a sports reporter for the St. Petersburg Times.
Charles Strouse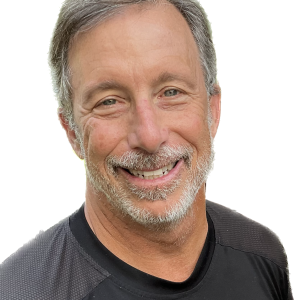 Florida International University - Miami, FL
Chuck Strouse is an FIU professor, director of the South Florida Media Network, and assistant director of the new Lee Caplin School of Journalism & Media. He served as  editor-in-chief of Miami New Times for two decades and reported for a half dozen newspapers including the Los Angeles Times and the Miami Herald, where he shared in a Pulitzer Prize. He speaks fluent Spanish and Russian, and has reported from 19 countries,
Nick Taylor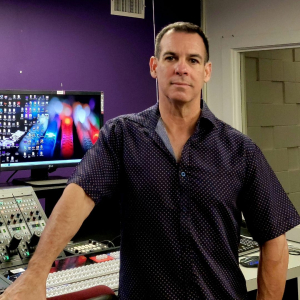 Northwestern State University of Louisiana - Natchitoches, LA
Taylor's motto is "Make the small story big." Nick began his career producing local, state, and national news, working as a stringer for various news agencies.  Currently, Taylor works with NSULA as an Assistant Professor. He oversees the department's ENG inventory, advises the Hispanic Student Journalist Association and student multimedia broadcasts.  Taylor remains an active producer, creating documentaries highlighting South Texas and the Hispanic American experience.
Jason Torreano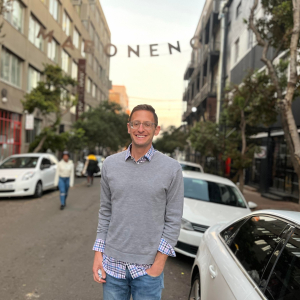 Bloomfield College - Bloomfield, NJ
Jason Torreano is a Media Communications instructor at Bloomfield College. He began working as a printer reporter for the NeXt section of The Buffalo News and has been an Associate Producer in Rochester, NY as well as an anchor and reporter in several markets across the country. He is interested in partnering with hyper local news organizations that focus on learning about, and serving, their respective communities.
Demi T. Washington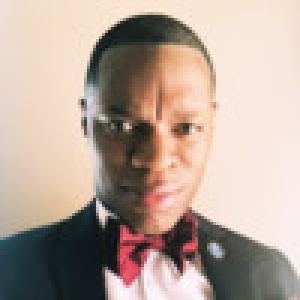 Lane College - Jackson, TN
Demi Washington is Professor of Digital Media and Chair in the Department of Mass Communication at Lane College, where he has been since 2020. He studies the creativity of media performers, television as culture, media portrayals of the Black male image and race, gender and class in the media. Demi is an active member of the National Association of Broadcasters, the National Associaton of Black Journalists, and the National Communication Association, where he has serves as the chair of the American Studies Division.
Stephenson Waters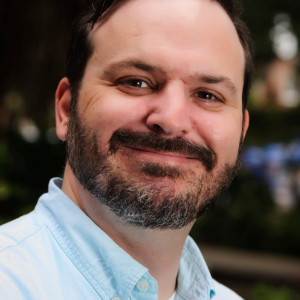 University of Louisiana at Lafayette - Lafayette, LA
Stephenson Waters is an assistant professor of journalism at the University of Louisiana at Lafayette. Before becoming a professor, he worked as a writer and editor for newspapers throughout Florida. He received his Ph.D. from the University of Florida.
Chad Whittle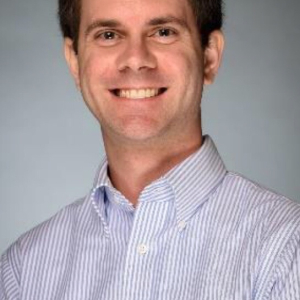 Georgia College and State University - Milledgeville, GA
Chad Whittle has over 20 years of experience in radio, podcasting, writing, and journalism. In addition to writing a weekly column, Whittle has also reported for and served as the editor and content manager of ValdostaToday.com, a local digital news source serving the Valdosta-Lowndes County, Georgia area. In his current position at Georgia College & State University, Dr. Whittle teaches journalism, media writing, and radio broadcasting courses. Chad Whittle holds a Ph.D. in Mass Communication from the University of Southern Mississippi (2018) and is currently an Assistant Professor of Communication in the Department of Communication at Georgia College, Milledgeville, Georgia.
Joanne Williams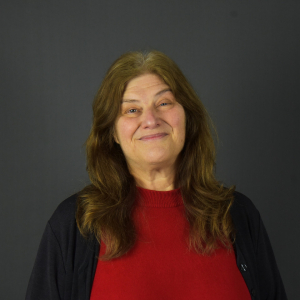 Olivet College - Olivet, MI
A  former reporter for community newspapers, Joanne Williams has been at Olivet College for more than 20 years teaching media courses including media writing and editing and law and ethics, and advises the online student newspaper. She is current president of the Michigan Collegiate Press Association. Community news is her passion, and Olivet College is poised to offer student journalists the opportunity to produce and provide such information.
Marcie Young Cancio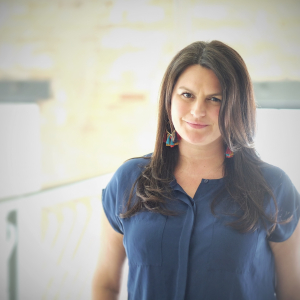 Salt Lake Community College - Salt Lake City, UT
A veteran newspaper reporter, magazine editor, and TV/multiplatform managing editor, Marcie Young Cancio founded Amplify Utah to help bolster representative storytelling in local media through emerging and student journalism. Marcie joined Salt Lake Community College as assistant professor of journalism and digital media in 2018 after nearly two decades living and working in Washington, D.C., New York, North Carolina and California.
Jerry Zremski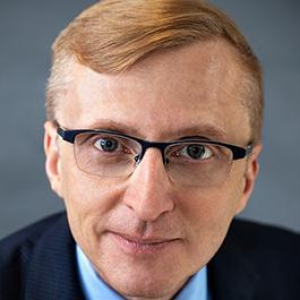 University of Maryland - College Park, MD
Jerry Zremski spent 40 years as a daily news reporter before joining the University of Maryland last July to create its Local News Network. His reporting for The Buffalo News won numerous awards over the years, and he was a Nieman fellow at Harvard University in 1999-2000. In addition, in 2007 he served as president of the National Press Club.