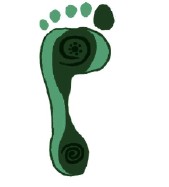 <![if !supportLineBreakNewLine]>
<![endif]>
About
History
The Vermont Student Environmental Program as established in the fall of 1988. VSTEP was created to as a student-run non-profit organization dedicated to coordinating environmental activities and to researching and implementing solutions. Initially, VSTEP plunged into the arena of solid waste management. During the spring semester of 1989, VSTEP members drafted a Solid Waste Management Plan for the University of Vermont and brought this plan to the Staff Council, Faculty Senate, Student Senate, and President's Office. As a result of these efforts, a task force was created, 50 students in the "Trash Class" wrote a Comprehensive Solid Waste Management Plan, and UVM's recycling program was expanded.
Mission Statement
The Vermont Student Environmental Program (VSTEP) is an organization of concerned individuals dedicated to coordinating environmental activities on Vermont campuses and throughout the general public. VSTEP's goal is to establish an information network which students throughout the state can use to address the real problems of environmental abuse and the misuse occurring on campuses; the focus of this goal being environmental education, activity, and research. VSTEP is a non-profit, private foundation run by students.
The club will:
1) Promote cultural awareness of issues concerning waster reduction and recycling.
2) Educate the campus population on how waste reduction, recycling and individual
actions impact environmental health.
3) Promote these educational initiatives through awareness and advocacy campaigns, as
well as direct action.