A Note from Staff Council President Renee Berteau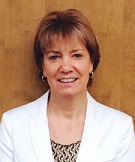 Staff keep UVM running! I write this as I juggle my own workload, thinking of each of you reading this doing the same. Though my note this month will be short, Continue reading . . .

Staff Council Meeting
Staff Council's next meeting is Tuesday, December 1, 2015 from 12:05pm - 1:30pm in Livak Ballroom in the Davis Center. Learn more . . .
Remember, if you print any of the information found in the Staffline, please choose the double sided or multiple page option on your printer to reduce paper usage.
Staff Council News:

Discounts:
Events:

Other Announcements:
Follow us here:
Email: Staff.Council@uvm.edu or call the Staff Council Office at 802-656-4493 Staff Council Office
85 So. Prospect Street
313 Waterman Building
Burlington, VT 05405

Hours
M -TH 8am - 3:30pm
F 9am - 1pm
www.uvm.edu/staffcouncil
Information from Staff Council:
Staff Council Holiday Bazaar and Food Drive - Wednesday, December 2, 2015


The Holiday Bazaar and Food Drive will be held December 2, 2015.This is Staff Council's largest event of the year and an opportunity for staff and other members of the UVM community to sell handmade crafts, art, wood products and homemade baked goods. Remember to bring a non-perishable food donation for the Chittenden Emergency Food Shelf and get one free ticket to our Raffle! Continue reading . . .
Nominations Open for The President's Our Common Ground Staff Award


The President's Our Common Ground Staff Award is presented to University of Vermont staff members who have made extraordinary contributions and who have had a significant impact on our University, as demonstrated through the values expressed in Our Common Ground. The deadline for nominations is January 22, 2016. Continue reading . . .
Open Enrollment for 2016 Benefits Now until Friday, December 4, 2015


Benefits Open Enrollment for UVM Faculty, Staff and Retirees is taking place through December 4, 2015. For the most current and updated benefits materials and costs of coverage please read through the Open Enrollment Summary for calendar year 2016. For more information and links to forms, Continue reading . . .
UVM Bookstore's End of Semester Sale - December 10-18, 2015


Something Sweet For You! Just in time to do some of your holiday shopping or just pick up a great deal on regularly stocked items from December 10th through the 18th, Continue reading . . .