Information from Staff Council:
Compensation, Benefit & Budget Committee's FY18 Salary Recommendations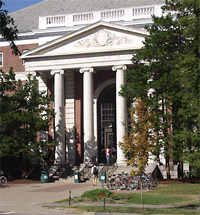 In December, the Compensation, Benefits and Budget Committee submitted their salary recommendations to university administrators. These recommendations were developed with the help of over 500 individual comments the office received regarding the salary process last spring - thank you to those of you who made your voices heard.
The FY18 salary recommendation is intended to open a conversation, not to be a final decision. As such, the CBB Committee voted to submit two separate recommendations for consideration: one which includes a merit component, and one which does not. Further meetings about the FY18 compensation structure are currently in progress, and the Staff Council Office will continue to update UVM staff on the progress of this conversation. If you have thoughts on the compensation process in FY18, we invite you to share them with us or visit the CBB Committee's next meeting on Thursday, January 12th, in Waterman 427A.
Click here to read the CBB Committee's full recommendations.
Staff Council Social Committee's Double Discounted Hockey Tickets Are SOLD OUT!
Thanks to all those who purchased discounted tickets! They are now sold out.
As a reminder, your tickets will be available at for pickup at 'Will Call' at the Gutterson Ticket Booth an hour before the game under the purchasing staff member's name. Please contact the Staff Council Office if you have any questions about your ticket order.
UVM's New Interfaith Center Is Open!
Need a place for reflection, spiritual practice, conversation, learning, or simply community? Rev. Laura Engelken, UVM's Interfaith Coordinator, warmly welcomes you to visit the Interfaith Center Monday through Friday, 8:00 AM to 4:30 PM.
Laura is here to support the needs of everyone on campus - staff, students and faculty. Please be aware that the Interfaith Center's CATcard reader is located on the door handle of the east (parking lot side) entrance. It requires the most recent "touch" version of the CATcard and does not accept "swipes." If you don't yet have the updated card, be sure to visit CATcard Services in the basement of Billings for your new card.
Please contact Rev. Laura C. Engelken, Interfaith Coordinator, with any questions or concerns or check out the Interfaith Center online.