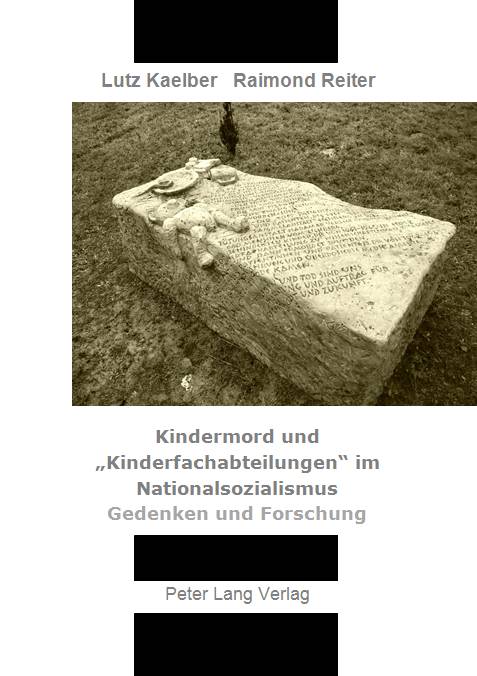 Book with Raimond Reiter (co-editor):

Kindermord und "Kinderfachabteilungen" im Nationalsozialismus: Gedenken und Forschung (Hamburg, 2011) (Child Murder and "Special Children's Wards" in Nazi Europe:  Commemoration and Historical Research (Hamburg 2011). Available on Amazon.de. English table of contents.

        - Chapter 2: "Gedenken an die NS-'Kindereuthanasie'-Verbrechen in Deutschland, Österreich, der Tschechischen Republik und Polen." MS word doc.


"Jewish Children with Disabilities and Nazi 'Euthanasia' Crimes." Bulletin of the Carolyn and Leonard Miller Center for Holocaust Studies 17. PDF
"Child Murder in Nazi Germany: The Memory of Nazi Medical Crimes and Commemoration of 'Children's Euthanasia' Victims at Two Facilities (Eichberg, Kalmenhof)." Societies 2(3) (2012): 157-194. PDF, with two important supplementary files: 1 // 2.
"Gedenken an die NS-'Kindereuthanasie': Zwei Fallbeispiele und allgemeine Folgerungen zur Gedenkkultur" (Memory of NS-'Children's Euthanasia': Two Case Studies and General Implications for the Culture of Commemoration).
PDF
(in:
Den Opfern ihre Namen geben: NS-"Euthanasie"-Verbrechen, historisch-politische Verantwortung und Erinnerungskultur
, ed. Arbeitskreis zur Erforschung der nationalsozialistischen "Euthanasie" und Zwangssterilisation, 2011).

"Virtual Traumascapes: The Commemoration of Nazi 'Children's Euthanasia' Online and On Site." Digital Icons: Studies in Russian, Eurasian and Central European New Media 4 (2010): 13-44. PDF.