Ian A.F. Stokes, Ph.D.

---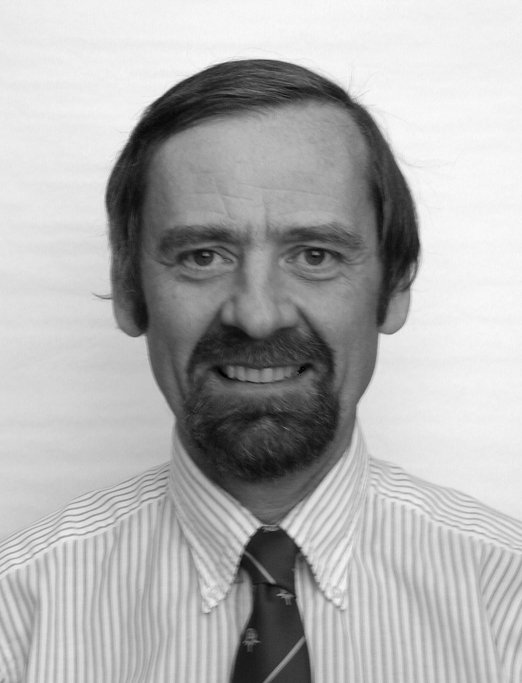 Ian A.F. Stokes, Ph.D.

Research Professor Emeritus
Orthopaedics and Rehabilitation
434 Stafford Hall,
Burlington, Vermont 05405-0084, USA
Phone : (802) 656-2250
Fax: (802) 656-4247

Email: Ian.Stokes@uvm.edu


---
Curriculum Vitae
Ian Stokes' CV
Academic Links
Department of Orthopaedics and Rehabilitation, University of Vermont
International Research Society of Spinal Deformities
Scoliosis Research Society Glossaries
Other Links
UVM Students for Justice in Palestine
End the Occupation - Electronic Intifada
Hendrix Quote
Quotes - - on war
---
My Machines for Burning Fossil Fuels
Douglas Motorcycle Mk III (1948)
Citroën 'Traction avant' 7C (1936)
Description of Research Program
Dr Stokes' primary research interest is in problems of the spine, including muscle function around the lumbar spine and spinal deformity and growth plate biomechanics, with an emphasis on using biomechanical modelling and simulation.


A. Stability of muscular loading of the lumbar spine.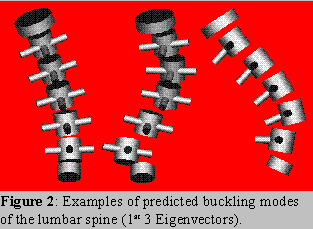 This work examines the idea that the spine might be 'self-injured' during buckling events resulting from unstable equilibrium under the action of muscular forces. Results to date confirm that muscular stiffness (which depends on muscle activation) is required normally for stability. Analytical modeling is used to determine conditions under which the spine is at risk for such 'self-injury', and experimental (EMG) measurements of human subjects are used to compare model predictions with the theoretical predictions. This work also involves experimental studies of the spinal motion segment stiffness with axial preload.



B. Mechanical modulation of growth and progression of spinal deformity.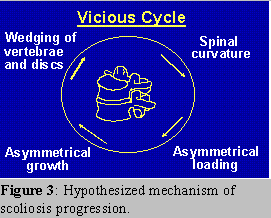 Experimental (animal) models are used to determine sensitivity of growth plates in long bones and vertebrae to mechanical load. Quantitative histology (fluorescent labelling, cellular morphology, BrDU labelling, etc.) is used to investigate cellular responses mechanical forces in growth plates of different species and anatomical locations, having different base-line growth velocities.

This is combined with analytical determinations of the loading asymmetry of vertebrae in spines with scoliosis in order to make a predictive model of the progression of deformity. Results are compared with clinical (radiographic) studies of patients during the adolescent growth period.



---

ADDRESS

University of Vermont
Dept. of Orthopaedics and Rehabilitation
434 Stafford Hall
Burlington, VT 05455-0084, USA


Author: Ian Stokes, Ian.Stokes@uvm.edu
Last revised/updated: 2nd February 2013

URL: http://www.uvm.edu/~istokes/index.html
Comments: Ian.Stokes@uvm.edu

---