Work that Helps the World at Large
The College of Nursing and Health Sciences prepares the next generation of health care professionals through a purposeful continuum of patient care that includes health and wellness promotion, illness and injury prevention and the management of disability and disease.
We offer undergraduate degrees in Athletic Training, Communication Sciences and Disorders, Exercise and Movement Science, Medical Laboratory Science, Medical Radiation Sciences, Health Sciences and Nursing; and graduate degrees in Communication Sciences and Disorders, Medical Laboratory Science, Nursing, Physical Therapy and Interdisciplinary Human Functioning and Rehabilitation Science.
Clinical Experience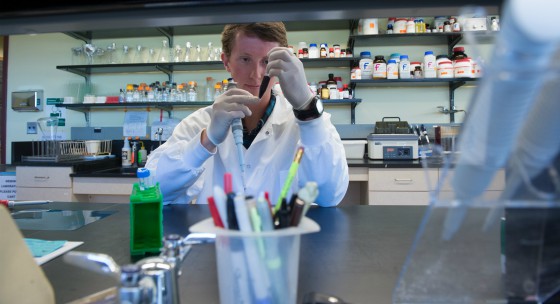 Clinical observation and hands-on practice are features of every program.
Career Preparation
Here's what students preparing to enter their fields have to say about the UVM experience.
Contact Us
College of Nursing and Health Sciences 105 Rowell Hall Burlington, VT 05405 (802) 656-3858
cnhs@uvm.edu