Lectures: Late-September to mid-November
Dr. Rena Lederman, Department of Anthropology at Princeton University, will deliver her lecture Ethnographic Fieldwork and Research-Ethics Review: Why Translating "Good Research" Across Disciplinary Cultures is No Piece of Cake, on September 30 at 4:00 p.m. in the Memorial Lounge, Waterman Building.
Dr. Lederman's main research focus has been the comparative anthropology of disciplinarity (e.g., "Toward an anthropology of disciplinarity" 2004). Among other things, that has meant doing fieldwork "among" disciplines within sociocultural anthropology's academic neighborhood. It turns out that one of the best ways of understanding differences and similarities among forms of "expertise" like history, anthropology, sociology, and social psychology, is to compare their respective ethical controversies and assumptions. That's what led her to a special interest in the regulation of research ethics and in the impacts of that kind of external assessment on social science research, teaching, and learning.
The lecture is hosted by the Office of the VP for Research, the College of Arts and Sciences Dean's Office, Sociology, Faculty Senate, Geography, Global and Regional Studies, Romance Languages and Linguistics, Food Systems Spire, Political Science, and Anthropology.
Dean's Lecture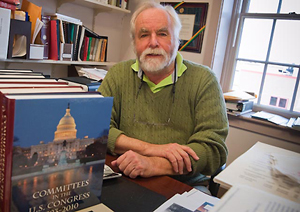 The fall 2013 Dean's Lecture, The Court Transformed: How It Happened; Why It Matters, will be given by Political Science Professor Garrison Nelson on Tuesday, October 1 at 5:00 p.m. in the Memorial Lounge, Waterman Building.

The U.S. Supreme Court has undergone a major transformation over the course of its 224-year history. Between 1789 and 1962, 47 percent of appointees to the Court had held major political posts in their pre-Court careers. Over the past fifty years, presidents have predominantly filled Court vacancies with federal judges having clearly confirmed conservative track records. This has altered the national perception of the court and led to its diminished public reputation.

Professor Nelson has been a UVM faculty member since 1968. He is the editor, author, and co-author of ten books, most recently the seven-volume Committees in the U.S. Congress, 1789-2010; The Austin-Boston Connection: Five Decades of House Democratic Leadership 1937-1989 (2009); and Pathways to the Supreme Court: From the Arena to the Monastery (forthcoming). He is the author of many articles in both scholarly journals and the popular press, and he is a widely quoted political commentator. He was a 2009 recipient of the Kroepsch-Maurice Teaching Excellence Award.
The Dean's Lecture Series was established in 1991 as a way to recognize and honor colleagues in the College of Arts and Sciences who have consistently demonstrated the ability to translate their professional knowledge and skill into exciting classroom experiences for their students — faculty who meet the challenge of being both excellent teachers and highly respected professionals in their own discipline. The Award is a celebration of the unusually high quality of our faculty and has become an important and treasured event each semester.
A recording of the lecture will be made available at the online media blog http://blog.uvm.edu/compute-cas-media/ and eventually at the College of Arts and Sciences website.
Full Professor Lecture
Music Professor Alex Stewart will present his full professor lecture on Monday, November 4 beginning at 4:00 p.m. in the Memorial Lounge, Waterman Building. The title of his lecture is Groove Theory: Fela Kuti, James Brown, and the Invention of Afrobeat.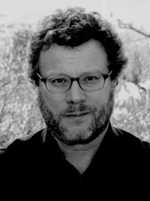 Who put the "beat" in afrobeat? In West African popular music during the late 1960s an important shift occurred, as many musicians looked less to Europe and its former colonies in the Caribbean, and began to draw inspiration directly from African-American cultures in the US. This talk explores Fela Kuti's seemingly paradoxical adoption of American funk grooves in his quest to further "Africanize" his music. Rather than simply borrow hegemonic Western practices, Fela's creative synthesis foregrounded innovative musical elements that asserted distinctively post-colonial Nigerian, Pan-African, and, ultimately, black nationalist identities.
Alex Stewart has published articles on jazz, popular music, and music of Latin America. His book, Making the Scene: Contemporary New York City Big Band Jazz, was published in 2007 by University of California Press. During 2006-07 he was a Fulbright Scholar researching Afro-Mexican music and culture in Oaxaca, Mexico. A saxophonist, he has played, recorded, and toured with many leading figures in jazz and popular music. He currently performs with the Latin Jazz group, Salsa Norteña.
Full Professor Lecture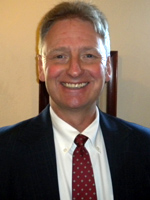 Political Science Professor Patrick Neal will present his full professor lecture on Wednesday, November 20 beginning at 4:00 p.m. in the Memorial Lounge, Waterman Building. The title of his lecture is Human Rights: Religious and/or Secular Foundations?
Professor Neal teaches courses in political theory. He is especially interested in the tradition of liberal political thought since Hobbes and the various criticisms elicited by it. His recent research has focused on the relationship between religion and liberal-democracy. He is the author of Liberalism and its Discontents (NYU Press, 1997), and numerous articles. Recent publications include, "The Path Between Value Pluralism and Liberal Political Order" (San Diego Law Review, 2009), and "Is Political Liberalism Hostile to Religion?" (in S. Young, ed. Reflections on Rawls, 2009).
Burack Distinguished Lecture Series
The Department of Theatre is bringing performer and playwright Charles Busch to speak as part of the Burack Distinguished Lecture Series. Busch will give his lecture on November 19 at 5:00 p.m., in the Memorial Lounge, Waterman Building. During his visit he will also be meeting with students and speaking to several Theatre Dept. classes.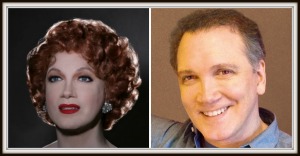 Busch is the author and star of such plays as The Divine Sister, The Lady in Question, Red Scare on Sunset, and Vampire Lesbians of Sodom, which ran five years and is one of the longest running plays in Off-Broadway history. His play The Tale of the Allergist's Wife ran for 777 performances on Broadway and won Mr. Busch the Outer Circle Critics John Gassner Award and received a Tony nomination for Best Play. He wrote and starred in the film versions of his plays Psycho Beach Party and Die Mommie Die, the latter of which won him the Best Performance Award at the Sundance Film Festival. In 2003, Mr. Busch received a special Drama Desk Award for career achievement as both performer and playwright. Mr. Busch made his directorial debut with the film A Very Serious Person, which premiered at the 2006 Tribeca Film Festival, where it won an honorable mention. He is also the subject of the documentary film The Lady in Question is Charles Busch.
The goal of the Burack Distinguished Lecture series is to bring to our campus distinguished guest speakers who enhance our academic experience, showcase our faculty and programs, and draw groups of faculty and students together on a regular basis. Since 2003 the Burack Distinguished Lecturer Series has brought over 125 lecturers to the University of Vermont.
Gender, Sexuality, and Women's Studies will be bringing two outstanding speakers to campus as part of a lecture series titled "Women Challenging Tradition."

On October 24, 2013 at 4:30 p.m. in Waterman Memorial Lounge, Linda Scott, Said School of Business, Oxford University, will deliver the lecture "Market Feminism: How Businesses Are Changing to Meet the Needs of Working Women." See link: http://www.doublexeconomy.com/about/

On November 7, 2013 at 4:30 p.m. in the Livak Ballroom, Davis Center, Isobel Coleman, Senior Fellow and Director of the Civil Society, Markets, and Democracy Initiative, Director of the Women and Foreign Policy Program Council on Foreign Relations, will speak on "Women, Sharia Law and Reform in the Middle East." See link:
http://www.cfr.org/experts/democracy-economic-development-middle-east-gender/isobel-coleman/b5206

******
Please note: All lecture speakers, topics, start times, and locations are subject to change.