Welcome from Joel Goldberg, Interim Dean of UVM's College of Arts and Sciences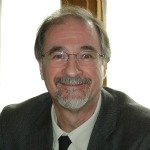 As I prepare these comments, the chill of the fall has begun to settle in Vermont, and we are only days away from the autumnal equinox. Fall is my favorite season. As the uncomfortable heat and humidity of summer begin to fade, the UVM campus comes alive with the buzz of new and returning students and faculty. The renewed energy is palpable as we are swept into the start of a new academic year.
This year, however, we faced the wrath of tropical storm Irene as it tore up the eastern seaboard and then through Vermont the weekend before the start of the semester. In anticipation of the effects of Irene, UVM was closed on the first day of the semester and, while Burlington saw little of the devastation from Irene's high winds and resulting flooding, the east coast – and Vermont in particular –were hard hit. Many students and their families experienced the destruction first-hand and flooding from Irene in Vermont ended up rivaling the infamous 1927 Vermont flood. Our Center for Research on Vermont has set up a blog to help document the impact of this storm, and Professor Lesley-Ann Dupigny-Giroux's Vermont State Climate Office website also provides an outstanding continuing source of information on all aspects of Irene and its aftermath. This disaster has brought Vermont people and communities together and has served as a catalyst for action and community service at UVM. It will take considerable time and funds to clean up and rebuild what was lost, but I am hopeful that the sense of community that has resulted will live on well after the physical destruction has been repaired.
The new semester brings to the College a fabulous entering class, enrolled in the more than 50 first-year Teacher-Advisor Program (TAP) seminars and residential integrated first-year programs offered by Arts and Sciences faculty. Check out the breadth of these offerings on the College website (click on First-Year Experience). We also welcome this fall a vibrant, engaging and tremendously talented group of new scholar-teachers in eight departments; they too are highlighted on our website (click on New Faculty).
This new year also brings many exciting new opportunities and initiatives to UVM and to the College of Arts and Sciences. We have underway two major senior leadership searches: one for the next President of UVM and one for a permanent Dean of the College of Arts and Sciences. The University Faculty Senate has established a faculty group (led by Arts and Sciences Professors Susanmarie Harrington (English) and Charlotte Mehrtens (Geology)) to work on the initial plans for establishing and implementing a common General Education program for all students at UVM. There is considerable activity within the initial three Spires of Excellence (Complex Systems, Food Systems, and Neuroscience, Behavior and Health) selected as part of the Transdisciplinary Research Initiative (TRI). Faculty and students from Arts and Sciences departments including Anthropology, Biology, Chemistry, Geography, Philosophy, Physics, Psychology and others participate in these areas, and many of our new faculty were attracted to UVM specifically because of the opportunities for transdisciplinary collaboration facilitated by this initiative. At the same time we are investing in programs that enhance the engagement of our students and faculty both inside and outside of the classroom, and a Student Success and Satisfaction (S3) group has begun to work on coordinating a number of programs designed to enhance the student experience at UVM.
With the resumption of the academic year also come the numerous seminars, colloquia and lecture series that encourage the intellectual engagement of the University community. In September alone there are three distinguished guest speakers visiting UVM as part of the Dan and Carole Burack President's Distinguished Lecture Series and, most recently, Dr. Lynn Scarlett engaged a full house in Ira Allen Chapel with her lecture on "Smart Energy: Technology, Science and Politics" (the 2011 George D. Aiken Lecture). On October 11th, Rebecca Skloot, the author of The Immortal Life of Henrietta Lacks (the summer-assigned reading for incoming students) will speak at Ira Allen Chapel as part of this year's Convocation.
Our departments and programs in the College have an exciting array of events planned this fall as well, from Chemistry's 30th Annual Humphrey Symposium (Saturday, September 24th) to the Center for Holocaust Studies' Hilberg and Miller Lectures in October (featuring three lectures over three weeks by visiting Holocaust scholar, Christopher R. Browning) to the regular visiting speaker seminar presentations you can find detailed on our department and program webpages (check out the News and Events links). The College continues to celebrate our own outstanding scholars with the Dean's Lecture Award series (now in its 22nd year): Professors William Mierse (Art and Art History) and Mark Usher (Classics) will deliver their award addresses this fall and next spring, respectively. In addition, our first Full Professor lecture this year will be given by English Professor Major Jackson ("The Dadaab Suite and Other Poems") on Tuesday, October 4th. On September 29th, the Theatre Department opens its 2011-12 season with Diana Son's "Stop Kiss", and the rich array of individual and ensemble concerts offered this fall by students and faculty in the Music Department has already begun. Inside and outside the classroom at UVM, faculty and students are exploring the leading edge of knowledge and the human experience!
In this issue we continue our series highlighting humanities departments with a focus on the newest department in the College: the Department of Asian Languages and Literatures. Established just four years ago, it is home to our majors and minors in Chinese and Japanese as well as our course offerings in Arabic. Departments do not spring up overnight, and it took more than a decade of curricular development in Chinese and Japanese and tireless dedication by a talented group of faculty to build these programs and establish this new department in 2007.
Finally, I hope that many of you will be able to visit UVM during Homecoming and Reunion Weekend, October 14-16. The College of Arts and Sciences will have its traditional Open House at 438 College Street (home to the College Dean's Office) on the 15th from 10:00 to 11:30 a.m. Faculty and staff will be available, the coffee and cider will be hot, and the baked goods plentiful. I look forward to seeing many of you there!