Welcome from Joel Goldberg, Interim Dean of UVM's College of Arts and Sciences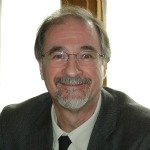 It's been a busy fall here at UVM (with apologies to Garrison Keillor). Most of the leaves have fallen from their branches and now carpet the ground. With Thanksgiving just around the corner, snow cannot be far away and the campus has reached the point where both students and faculty realize just how much needs to be done during the precious few remaining weeks of the fall semester.

Students are registering for spring semester courses this week, and I realized, when talking with my senior advisees over the past couple of weeks, that this would be the last time we would be meeting to plan their schedules for an upcoming semester. When we meet next, we will be discussing their plans for life as UVM graduates. Some have figured out exactly what they want to do in the long term; and we can talk about their immediate plans to get there. Others are not quite so certain, and our discussions will center on what they can do to figure things out (hopefully while also earning enough to pay their bills!). For all this is a daunting task; they know how to be successful at UVM and now they face leaving all that behind as they look toward a new, exciting, and often uncertain future. But they are young, energetic and intelligent, and their (cautious) enthusiasm is refreshing and invigorating.

In fact, faculty and staff in the College of Arts and Sciences are, right now, engaged in a similar process. They are addressing the following questions: Where do we want our program, department, college, university to be in 5-10 years? What will it take for us to get there? They are examining their disciplinary strengths and existing and potential transdisciplinary connections and identifying how they can build and enhance distinctive and distinguished programs that will continue UVM's drive towards excellence. These ideas, plans and proposals are being compiled within the College and, after review this fall, will provide the basis for the College's submission of priorities for the next Capital Campaign. More important, I believe, is the engagement of our faculty and staff in thinking about where we want to go, rather than focusing on where we are or where we have been. It is unusual to have an entire College engaged in this endeavor at one time, and I am eager to get a first glimpse of the future directions envisioned by our faculty and staff!

At the University level, the Strategic Initiatives Project (SIP) is underway and seeks to, simultaneously, accomplish two things: 1) identify places within the University where the investment of additional resources will have the greatest ability to advance the mission of the University, and 2) identify where those resources can be found within a budget that is mostly static. The first component focuses on three broad areas for investment: Research (including the Transdisciplinary Research Initiative), Student Success and Satisfaction ("S-Cubed"), and General Education, and Diversity and Internationalization. The second component is focused on enhancing the productivity of University operations while also identifying opportunities for increased revenue. These complementary initiatives seek to provide, within five years, $36 million for reinvestment in UVM programs.

So, at a time when many peer academic institutions have been forced to make draconian cuts to their core programs, we are looking forward, thinking of the future of UVM, and making careful plans that enable us to better realize the missions of both the University and the College of Arts and Sciences. As my senior advisees know, this can be a bit scary; but they also know that this is one of the most exciting times of their lives. It is also a very exciting time for UVM and for the College of Arts and Sciences, and I look forward to sharing that excitement with you as our future plans unfold.