CAS Department Updates March 2014
Debate
Congratulations to the Laurence Debate Union. UVM is #14 in world university debate rankings: http://www.wudc.info/home/world-rankings.
English
MA program alumnus Steph Ceraso just landed a tenure-track job as an assistant professor at the University of Maryland Baltimore County, starting in the fall. Steph defended her dissertation in composition and rhetoric at the University of Pittsburgh in June.
Associate Professor Hilary Neroni's book on representations of torture in cinema has been accepted by Columbia University Press.
Gender, Sexuality, and Women's Studies
The 10th Annual Student Conference on Race, Gender, and Sexuality will take place on Friday, March 14, 2014. The link below has all the details: http://www.uvm.edu/~uvmpr/?Page=EMS&event=1373046.
Global and Regional Studies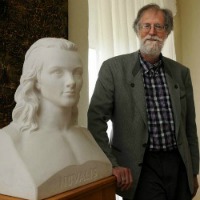 The Global and Regional Studies Program is pleased to announce that Dennis Mahoney is the recipient of the 2014 Robert V. Daniels Award for Outstanding Contributions to International Education. German professor Dennis Mahoney was named this year's recipient of the Robert V. Daniels Award. Established in 2004 in honor of Professor Emeritus of History Robert V. "Bill" Daniels, the award celebrates the achievements of UVM's most distinguished scholars and teachers of international studies. Previous recipients include Professor Emeritus of History Robert V. Daniels (2004), Professor Emeritus of History William Metcalfe (2005), Professor Emeritus of Economics Abbas Alnasrawi (2006), Professor Emeritus of History Peter Seybolt (2007), Professor Emeritus of French André Senécal (2008), Professor Kevin McKenna (2009), Professor Emeritus of Political Science George Moyser (2010), Juefei Wang (2011), Wolfgang Mieder (2012), and Denise J. Youngblood (2013).
Dennis joined UVM in 1979 and attained the position of full professor in 1994. Over the last 35 years, through research, teaching and service, he has been a leader in building and advancing international studies at UVM. Dennis' classes in the Department of German and Russian have included upper-level courses that have allowed students to explore German Romanticism, the works of luminaries such as Richard Wagner, Friedrich Schiller and Heinrich von Kleist, and the interactions between literary development and events such as the French Revolution and the rise of German nationalism. Dennis has also taught Global and Regional Studies classes and in the TAP program with a course exploring literature from the Enlightenment to Nazism. He was honored with UVM's 2001 Kroepsch-Maurice Award for Excellence in Teaching.
Dennis's scholarship has focused on the works of Goethe, Novalis, Schiller, and other authors of the Age of Goethe. He is author or editor of seven books and has published forty articles and chapters and nearly ninety book reviews on areas of his scholarly expertise. His book, Roman der Goethezeit, brought him national and international recognition. This is also the case for his three books on the German Romantic writer Novalis, two written in German and one in English. His book on The Critical Reception of Novalis's Novel "Heinrich von Ofterdingen" was named one of Choice magazine's "Outstanding Academic Books for 1995." In his most recent project, he served as editor of The Literature of German Romanticism (2004), part of the 10-volume Camden House German Literature series that represents the most detailed history of German Literature in English. Since 2012 he has been serving as the President of the International Novalis Society and is the first non-German to do so.
A reception will be held in his honor on Wednesday, April 23, 2014 at 4:30 pm in the John Dewey Lounge, Old Mill 325. The public is invited.
History
Sean L. Field, Associate Professor of History, has co-authored two books published in the last three months. With M. Cecilia Gaposchkin (Dartmouth College) and Larry F. Field (Western New England University) he published The Sanctity of Louis IX: Early Lives of Saint Louis by Geoffrey of Beaulieu and William of Chartres (Ithaca: Cornell University Press, 2014); and with Sylvain Piron (Ecole des Hautes Etudes en Sciences Sociales--Paris) and Robert E. Lerner (Northwestern University) he edited an interdisciplinary essay collection entitled Marguerite Porete et le Miroir des simples âmes: perspectives historiques, philosophiques et littéraires (Paris: Vrin, 2013).
Associate Professor Abby McGowan was named "Volunteer of the Week" by the Burlington Free Press in January in honor of her work as an elementary school mentor for the organization Everybody Wins! Vermont, a literacy-based mentoring program.
Music
The University of Vermont Concert Choir, with guest soloists and chamber ensemble, will perform a concert on Sunday, April 27, 2014, to commemorate Holocaust Remembrance Day. (The Holocaust Remembrance Day this year is Monday, April 28.)
The program presents "Songs of Remembrance," written by UVM music professor David Neiweem. The work is a musical reflection on the exhortation to remember. Written as a reaction to the life and work of the late UVM Professor Raul Hilberg, it is a multi-movement setting of original texts by Neiweem as well as a setting of excerpts from George Eliot's moving poem "O, May I Join the Choir Invisible."
The 70 singers of the University Concert Choir divide into three choirs for the dramatic cantata. The work is scored for clarinet, trombones, harp, and organ. It received its first performance in Austria as part of the 2008 Pitten International Music Festival. It received a subsequent performance in 2011 by the Burlington Choral Society, under Neiweem's direction.
The program also features excerpts from G.F. Handel's "Israel in Egypt" and Leonard Bernstein's "Chichester Psalms."
The concert is free and open to the public.
Political Science
Recent faculty publications:
Salmon A. Shomade, Roger E. Hartley, and Lisa M. Holmes: "Lower Federal Court Judicial Confirmation Fights: A Critical Review of the Empirical Literature and Future Research Directions." PS: Political Science and Politics 47(1): 149-164.
Garrison Nelson, Pathways to the Supreme Court: From the Arena to the Monastery. (New York: Palgrave Macmillan).
Martha Thomas, "The Effect of EU Accession on Internal Migration in Poland," Studies in Comparative International Development 48 (4):482-502.
Alex Zakaras, "Expensive Speech, Illegitimate Power: Corporations and Free Expression," Polity 45 (4): 525-553; and "A Liberal Pluralism: Isaiah Berlin and John Stuart Mill," The Review of Politics 75 (1): 69-96.
Psychology
Assistant Professor Mattew Price was selected to participate in the Anxiety and Depression Association of America's Career Development Leadership Program: http://www.adaa.org/resources-professionals/awards/career-development-leadership-program. This is a great opportunity for Matt and reinforces his scholarly acheivements.
Romance Languages and Linguistics
Recently, the department reached out to alumni to get updates on their careers and other achievements. See some of the profiles here.
Associate professor John Waldron has published the book The Fantasy of Globalism: The Latin American NeoBaroque.
Sociology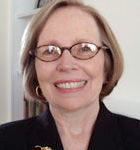 Professor Eleanor Miller of Sociology has been awarded a Fulbright Research grant to travel to Portugal in the spring of 2015 to study Portugal's shift to a more treatment-based model for handling drug problems.
At the invitation of Dean Teresa Pizarro Beleza of Universidade Nova's Faculdade de Direito in Lisbon, the appointment will be at the law school (Faculdade de Direito) because research and teaching in criminology in Portugal (and many other EU countries) at both the undergraduate and graduate levels are part of the law school curriculum and mission. Miller will study the Portuguese experiment in shifting from a punitive, criminal-justice-based policy with respect to retail drug sale and use to a more treatment-based model. Working with the faculty at CEDIS (Nova's Research Center), she will interview policy makers and government officials as well as study the intersections of kinship networks, incarceration, poverty, and gender in drug-related problems. When she returns, she expects to be able to bring her experience to bear on addiction issues in Vermont.