CAS Department Updates June 2013
Anthropolgy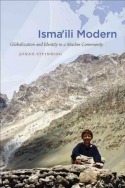 The Center for the Study of Citizenship was pleased to award Associate Professor Jonah Steinberg the "2013 Book Award in the Study of Citizenship" for work Isma'ili Modern: Globalization and Identity in a Muslim Community, 2011 (UNC Press). Based on years of ethnographic fieldwork ranging from remote Himalayan villages to "global cities" and written with unpretentious grace, Isma'ili Modern explores the history, ideology, institutions, and political, economic, and cultural practices of a transnational Muslim community that commands the allegiance and shapes the lives of many of its members as much or more than their national states--and does so on behalf of a version of Islam that embraces capitalist practices, extensive individual autonomy and equality, and substantial forms of scientific rationality and local participatory self-governance.
The Book Award in the Study of Citizenship is given biennially to a book that illuminates the study of citizenship in a fresh, thought provoking, and engaging manner.The book award recognizes books published during the previous two calendar years. Nominations for the award are made by advisors to the Center for the Study of Citizenship at Wayne State University, authors, and publishers. Selection of the winning book is made by a three-person selection committee, which changes biennially.
Tim Johnson, Burlington Free Press staff writer, recently profiled Anthropology Associate Professor Luis Vivanco and his new book, "Reconsidering the Bicycle," which explores, among other things, the bicycle's social history and its cultural context in various urban settings. Read the article here.
Art and Art History

Kelley Helmstutler Di Dio, Associate Professor of Art History, recently won a Samuel H. Kress Foundation grant for the symposium she has been planning, "Material, Manufacture, Meaning and Movement in Italian Renaissance and Baroque Sculpture," which will be held on October 18, 2013 in Billings. Major Renaissance and Baroque sculpture scholars from across the United States and from England and a renowned marble sculptor from Vermont will be participating in the symposium. As its title suggests, the symposium will examine the practical issues and implications of sculptural production and transport in the Early Modern period. Di Dio recently held a fellowship at Harvard University's Center for Renaissance Studies Villa I Tatti, where she made significant headway on her research project "Shipping Sculptures: Italian Sculptures and the Mechanics of Diplomatic Gifts in Early Modern Europe."
Classics

Associate Professor and department chair Mark Usher has received a Fulbright Specialist Program award to concoct a first-year, interdisciplinary liberal arts curriculum for the new American University of Mongolia, which will open its doors in Fall 2014. The initial visit will take place this July.
The project is to design a first-year freshman seminar for the inaugural class of the newly formed American University of Mongolia (AUM). To do this, Usher will coordinate with personnel in the AUM's English Language Institute who are designing the pre-academic programs; Soros-funded faculty from Bard College who will be asked to provide the freshman orientation; the former Provost of the American University of Bulgaria, who will overlap with the Specialist in Mongolia for three weeks in August, to advise on the design of gateway courses; and with University administrators responsible for implementation. While in the country, Usher will work to raise awareness of the benefits of a liberal arts education among AUM's key stakeholders.
According to a recent World Bank study, Mongolian tertiary education "has failed to produce graduates who can improve Mongolia's international competitiveness." To meet this need, the American University of Mongolia (AUM) was established to offer the best tradition of American higher education to students in Mongolia. It will be an independent non-profit liberal arts university accredited by relevant U.S. accreditation agencies. The university will be located in Ulaanbaatar and will open its doors to undergraduate education in the fall of 2014.

English

The Writing Center recently celebrated its 30th birthday! Created in 1982 as a Living/Learning program by a faculty member in the English Department, it has long standing ties with the College of Arts and Sciences. The Writing Center engages students in dialogue about their work--not just to meet immediate needs about a specific writing project, but also to help students develop as writers. Last year, tutors held over 2500 sessions, over two-thirds of which were over papers for CAS classes. Currently, forty of the fifty writing tutors are from departments in CAS, including English, history, classics, anthropology, political science, psychology, sociology, economics, global studies, and biology. The tutors are provided with a service learning experience through two English courses, Tutoring Writing and Exploring Writing Centers, taught by long-time writing director Sue Dinitz.
Deborah Ellis, Assistant Professor in Film and Television Studies, received a $1,000.00 grant from the Yip Harburg Foundation http://www.yipharburg.com/ toward completion of her long in-process documentary PEACE HAS NO BORDERS.
Annika Ljung-Baruth won the Outstanding Faculty Woman Award from the Women's Center at UVM. This award honors one faculty woman who has made significant contributions to the lives of women on campus through service, teaching, and/or feminist scholarship.
Susanmarie Harrington and Sue Dinitz delivered the keynote address at the New England Writing Centers Association meeting in April; the theme was the Writing Center and the Writing in the Disciplines program (WID) collaborations. They were invited due to their collaborative research, tutoring, and faculty development practices.

German and Russian
Senior Galina Mesko and Jack Minich (class of 2012) have both received Fulbrights to Austria. Recent graduate David Lenz was awarded an internship with the Congress-Bundestag Youth Exchange Program (CBYX).
Philosophy
Philosophy major Samantha Berthelette was awarded a $3,000 APLE Summer Stipend to conduct research under the mentorship of Professor Randall Harp. Her project will draw from neuroscientific, legal, and philosophical studies in order to address questions regarding moral responsibility and agency within the purview of current American law. She plans to use the APLE award to develop her research with Professor Harp for publication.
Associate Professor Louis deRosset presented a paper entitled "Reference Switch and Bad Dubbings" at a conference at King's College, London in mid-May. The conference, "Individuating Names and Determining Reference," brought together some leading figures and new voices in philosophy of language. Professor deRosset has also won the 2013 Oxford Studies in Metaphysics Younger Scholars Prize. The competition, sponsored by the Marc Sanders Foundation, is open to any researcher who is either a graduate student or within 15 years of their Ph.D. Professor deRosset's prize-winning essay, "Analyticity and Ontology" will appear in a future volume of Oxford Studies in Metaphysics.
Professor Terence Cuneo had his book manuscript Speech and Morality: On the Metaethical Implications of Speaking accepted for publication by Oxford University Press. Recently, he published two articles: "Properties for Nothing, Facts for Free? Expressivism's Deflationary Gambit," Oxford Studies in Metaethics, vol. 6, 2013: 223-51, and "Another Look at Divine Hiddenness," Religious Studies 49, 2013: 151-64.

This spring, he also wrote two book reviews: David Enoch, "Taking Morality Seriously," Mind 121 (2013): 1059-64 and a review of Nicholas Wolterstorff's, "Justice: Rights and Wrongs," which appeared in the Philosophical Review 122 (2013): 122-35.

Finally, he gave two papers at two different workshop. "Expressivism and the Unity of Ought Thoughts" was presented at the Normativity and Attitudes Workshop at the University of Montreal in May 2013. This one-day workshop brought together scholars from Canada, England, Sweden, and the United States. "Conditional Moral Vegetarianism" was presented at a two-day workshop on food and philosophy at UVM organized by UVM's Tyler Doggett.

Romance Languages and Linguistics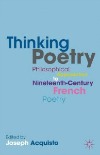 Antonello Borra published the book Alphabestiario, a collection of dual language Italian poems with English translations by Blossom S. Kirschenbaum.

Maeve Eberhardt and Julie Roberts appear weekly on WGDR/WGDH Goddard College in a show called For the Love of Language, hosted by classical music director Jim Cross. They discuss all manner of things linguistic, including grammar, sounds, accents and dialects, language acquisition, and why animals don't have real language.