2008 VT EPSCoR Annual Conference
Friday June 6th and Saturday June 7th, 2008—Davis Center, UVM Campus
Download all presentations as a ZIP file
To view any specific presentation, please scroll down to the agenda and click on a person's name.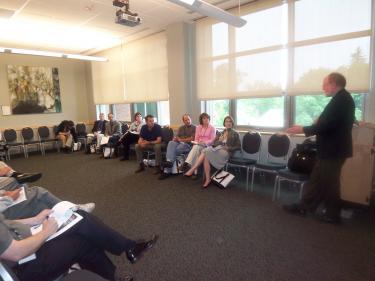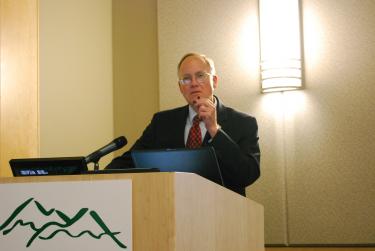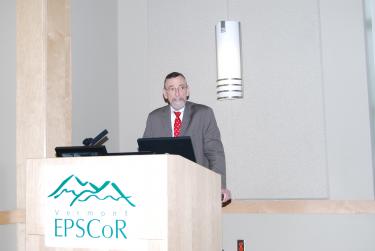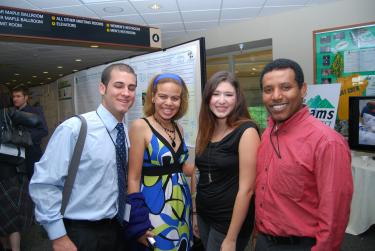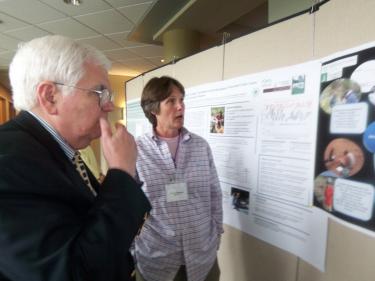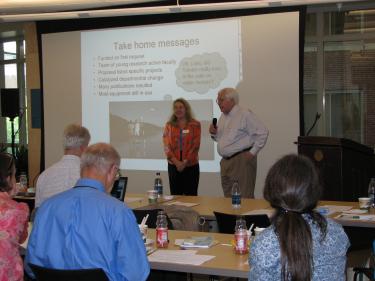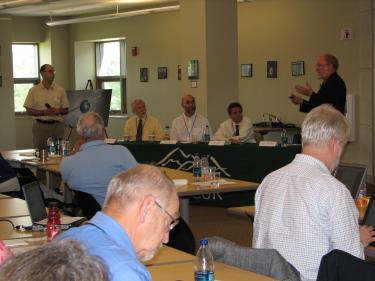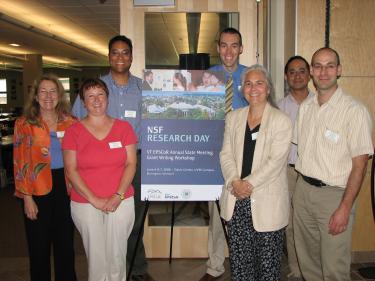 Guidelines for posters and abstracts:
Posters should be 3'x4'
Abstracts: Word or PDF files are greatly preferred. 1 Page maximum length describing your research project. Please list project title and investigators at the top of the submission. Please leave a 1.5" margin for binding purposes.

Please register for the conference in order to upload your abstract.
Friday June 6, 2008
Davis Center, UVM Campus
7:30 a.m.
Registration and Poster Set Up and Continental Breakfast
Grand Maple Ballroom

8:00 a.m.
Opening Remarks and Welcome
Grand Maple Ballroom
Judith Van Houten, Director, Vermont EPSCoR
Frances Carr, VP for Research at UVM
Henry Blount, III, Office Head, NSF EPSCoR

8:15 a.m.
Presentation of Mission of NSF and Its New Initiatives
Break

10:30 a.m.
Presentations continue
Buffet Lunch and Networking
Grand Maple Ballroom

1:30 p.m.
Presentations Continue
Grand Maple Ballroom
Break Out Sessions
Refreshments will be continuously available in the Grand Maple Ballroom
4:00 p.m.
Poster Session and Networking
Grand Maple Ballroom

5:30 p.m.
Hors d'ouvers
Grand Maple Ballroom

6:00 p.m. - 8:00 p.m.
Dinner and Networking
Grand Maple Ballroom
Showing of an Emerging Science television episode about Vermont EPSCoR's science and engineering


8:00 a.m.
Continental Breakfast & Registration
Sugar Maple Ballroom

8:30 a.m.
Vermont EPSCoR Annual Grant Writing Workshop
Sugar Maple Ballroom

Welcome
Judith Van Houten, Director, Vermont EPSCoR
Henry Blount, III, Office Head, NSF EPSCoR

Successful Grant Writing Panel
Break

10:30 a.m.
Presentations Continue
Close of meeting
Judith Van Houten, Director, Vermont EPSCoR
Henry Blount, III, Office Head, NSF EPSCoR
Kelvin Chu, Associate Director, Vermont EPSCoR

Collect Box Lunches to be eaten at the conference or taken on your way home
Sugar Maple Ballroom
List of NSF Representatives attending the workshop:

Henry Blount, III, Office Head, NSF EPSCoR, Office of Integrative Activities (OIA)
Doug MacTaggart, Program Officer, EPSCoR, OIA
Tony Walters, Program Officer, EPSCoR, OIA
Simona Gilbert, Program Administrator, EPSCoR, OIA
Joann Roskoski, Executive Officer, Directorate for Biological Sciences (BIO)
Suzi Iacono, Senior Science Advisor, Directorate for Computer Information Science & Engineering (CISE)
Margaret Cavanaugh, Deputy Assistant Director, Directorate for Geosciences (GEO)
Thomas Weber, Director, Office of International Science and Engineering (OISE)
Jack Lightbody, Deputy Assistant Director, Directorate for Mathematical and Physical Sciences (MPS)
Scott Borg, Division Director, Antarctic Sciences (ANT), Office of Polar Programs (OD/OPP)
Kevin Thompson, Program Director, Office of Cyberinfrastructure (OCI)
Timothy Fossum, Program Director, CCLU, Directorate for Education and Human Resources (EHR)
Carol Van Hartesveldt, Program Director, IGERT, Directorate for Education and Human Resources (EHR)
Tyrone Mitchell, Program Director, Organic Dynamics, CHE, Directorate for Mathematics & Physical Sciences (MPS)
Maria K. Burka, Program Director, Process and Reaction Engineering, Directorate for Engineering (ENG)
Thomas Allnutt, Program Director, SBIR, Directorate for Engineering (ENG)