TOUR
Where is the Delaney Lab?

You could start at our Sun.

Skylab Space Station; Copyright: Calvin J. Hamilton (http://www.solarviews.com)

Then move to the third planet -Earth.
NASA Image; Public domain (Nbound - Wikipedia)

In the hemisphere covered in ice, ...the smaller land mass is North America. Satellite imagery; Text Copyright: Calvin J. Hamilton (http://www.solarviews.com)
| | |
| --- | --- |
| With less cloud cover you can see Lake Champlain (arrow) (GoogleMaps) | Lake Champlain separates New York and Vermont; on its east shore is Burlington, VT (arrow) (GoogleMaps) |
Up on the hilltop overlooking Lake Champlain, is the University of Vermont campus, partly seen below.
A useful landmark is the blue watertower (red circle); the green outline shows Jeffords Hall. (GoogleMaps)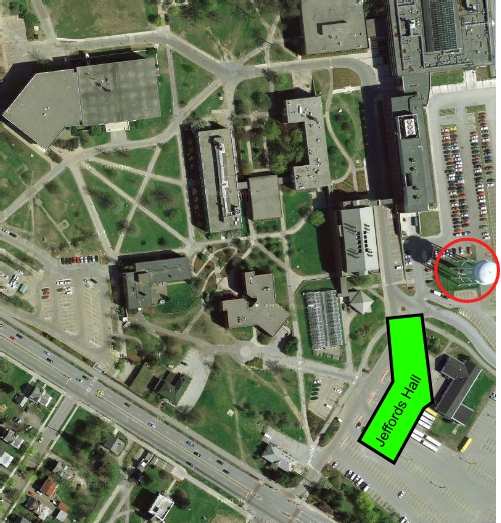 Jeffords Hall, below, showing on the 3rd floor, TD's office (top image, yellow arrow),
and the Delaney lab in the bottom image (yellow arrow)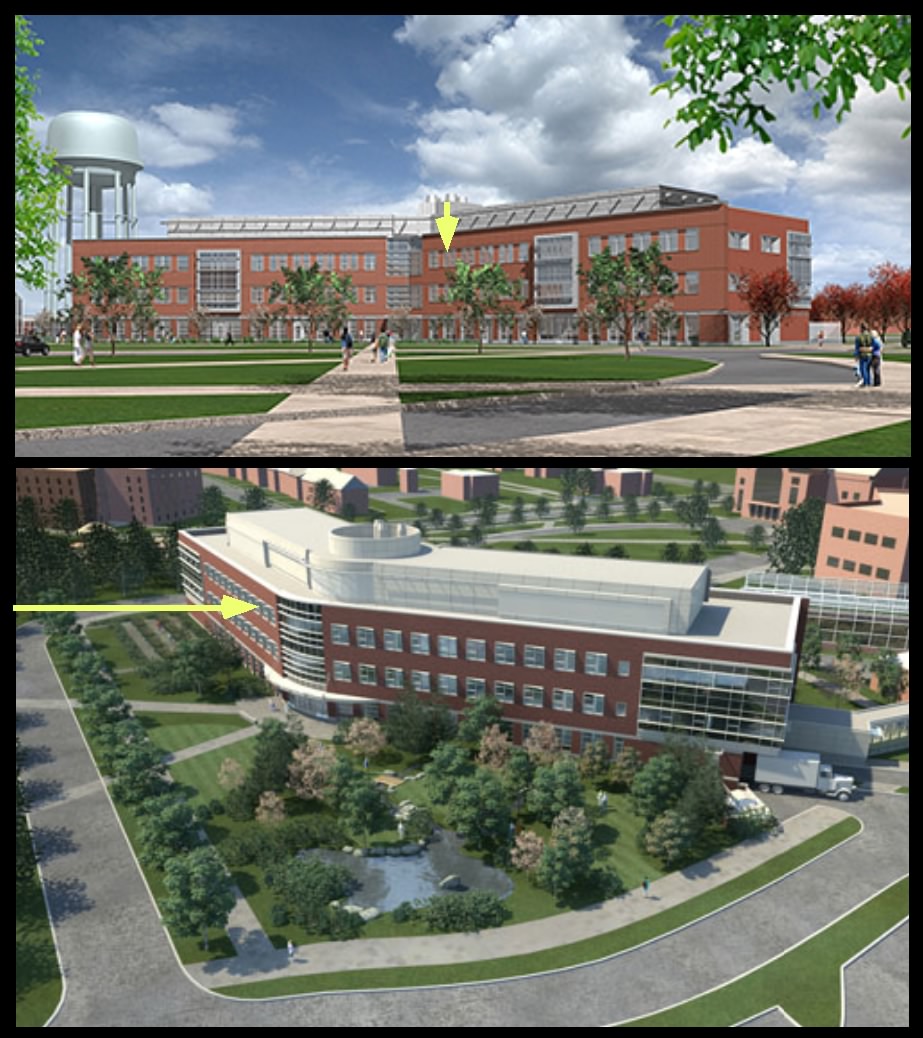 Our lab windows face toward the east, providing an unimpeded view of the Green Mountains,
including Mt. Mansfield, Camel's Hump, Bolton Mt.
The Delaney Lab
(Images from Marsh Life Science Bldg):
Dr. Benoit St-Pierre

Dave Steakley (visiting from Dr. Dave Barrington's Lab)
See: Undergrad Research in Plant Biology (LINK)

Ms. Zhen Li, Ph.D. Candidate

Fly-eye view of the lab


Ben and Dave



Our Olympus BX60, with DIC, Phase, epifluorescence and nice color and monochrome video capability.