Voice Services
The Telecommmunications infrastructure that TNS maintains is roughly the size of a small city. We run our own PBX (private branch exchange). This houses the 802-656-xxxx block of numbers. We have our own 911 PSAP (public service answering point). UVM has the only PSAP in the state that is not run by the state.
Telcom Staff
The Telcom staff maintains and supports:
the PBX system
Voicemail system
Call recording for 911
5000 telephones
the "frame" of the telephones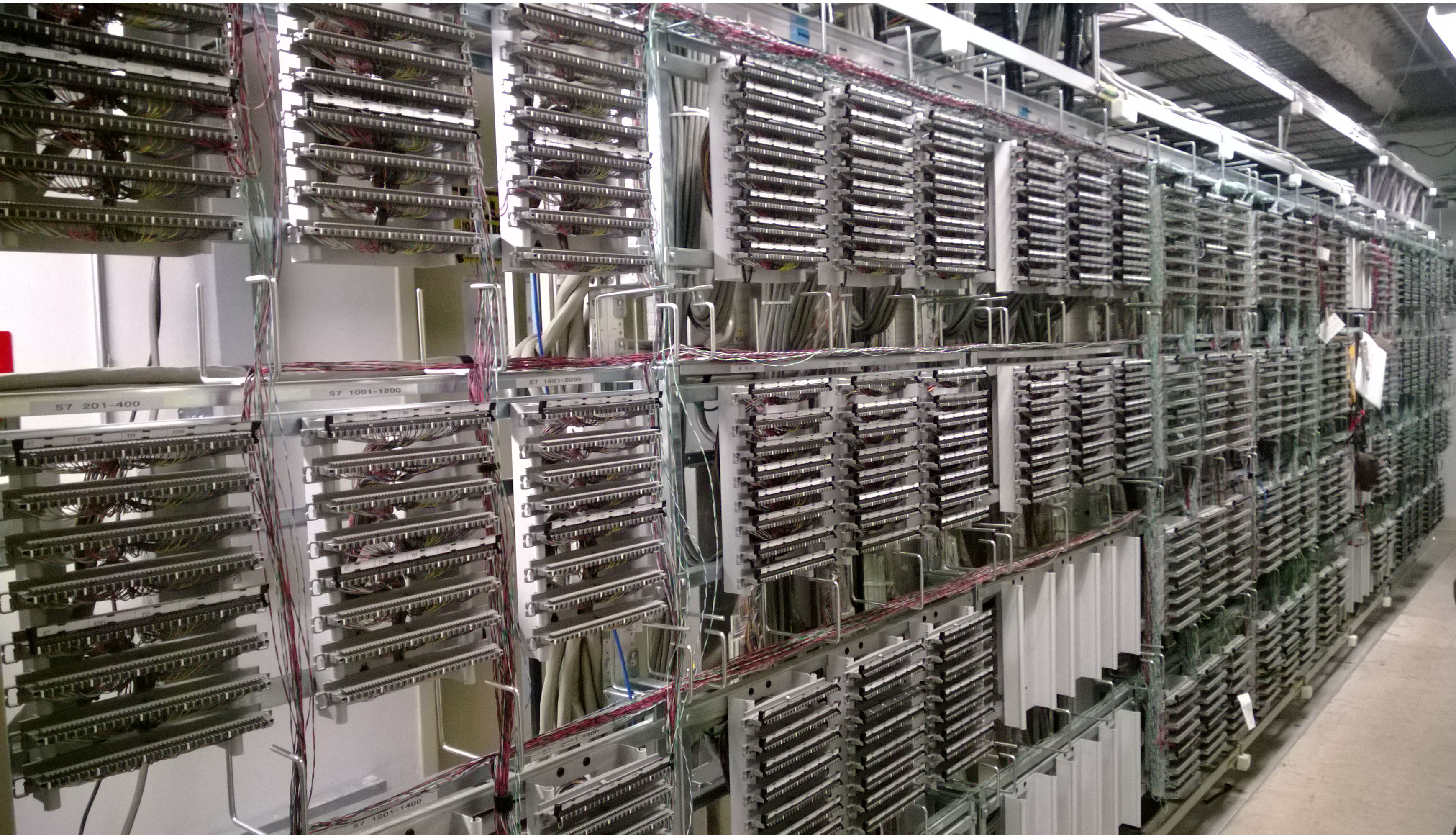 We also provide call center applications to departments such as Admissions, Consumer Assistance, Financial Aid, the Student Health Center and the ETS Helpline.
Telephones
Telecommunications currently uses two different types of Nortel digital phones - the M2000 series and the M3000 series. The base model of the M3000 series is for user who needs only one to six extensions available at a glance. The M3000 is capable of handling up to 12 extentions. The price of a new phone is $70.00. If more extensions are needed, an additional piece (a sidecar) can be added to your phone. The sidecar and base are $90.00. The M2000 series is the older model which we are no longer offering as a new phone. If you have questions please contact our telecommunications department (6.8888) and they will help you. The manuals for each phone are available here.
Telecommunications Service Requests
VeraSMART is Telecommunications and Network Services new Asset Management System. VeraSMART allows TNS to have better tracking of assets and better communication with customers. All service requests MUST be submitted through the VeraSMART system. You need to be an authorized user to login. Please contact your Business Manager with questions or to submit a request.
Please go to the VeraSMART login and fill out the appropriate service request. Once the request is submitted, you will receive a work order number by email. Please reference this number when requesting information about the service request.
VoiceMail and Long Distance Access Code request
New Voicemail Boxes
Please go to the VeraSMART login and fill out a phone service request. Once the application is processed, you will receive an instructional email that includes your voice mail box number and temporary password. Voicemail boxes are free but a budget number is required. Please click for your users guide for your voicemail box. If, after reading the guide, you have any questions please contact our telecommunications department at 6.3337. You can also email telreq@uvm.edu directly for assistance.
Forgotten Voicemail Box Password
Please contact us at telreq@uvm.edu or 6.3337 to have your password reset.
Deleting Voicemail Boxes
To delete a voicemail box, please go to the VeraSMART login and fill out a phone service request.
If you require a long distance access code, please have you department manager submit a VeraSMART phone request. You MUST specify if the code needs to grant international access.
To place a long distance phone call:
Dial 80 + 1 + area code + phone number, at beeps enter your code then #.
To place an international call:
Dial 80 + 011 + country code + city code + phone number, at beeps enter code then #
Please note UVM policy is: long distance calls using long distance codes are for UVM business only.
Conference Calls
The Telecommunications Department now has the capability to set up conference calls using our own conference bridge. Our conference bridge will support 32 participants. Please go to the VeraSMART login and fill out a conference call service request with the date and time as well as the number of participants. Our staff will then assist you in setting up your conference call. Once the conference call has been set up, our staff will email you:
a toll free number for participants calling long distance
a local phone number for local participants (on campus and in the local area).
The caller dials the number at the designated time. A recording will come on and guide you through the process.
The fee for using the conference bridge is:

$16.00/set up fee (This fee applies if call is cancelled after setup)
$0.10/min. per participant
If you have any questions regarding conference calls, please contact us at 6.3337.
Automatic Call Distribution (ACD)
This allows multiple callers to simultaneously dial in on one phone line and each call will be distributed automatically to various numbers in the department.. If no phone line is available, each caller will be placed on hold and into a queue. It will then distribute the calls to the first available agent. The hourly labor rate is applied to the initial setup and programming. To request an ACD be designed or to be changed, please go to the VeraSMART login and fill out an ACD service request.
Automatic Attendant (Phone Tree)
This sevice allows the phone to be answered automatically and the caller would be given a choice of options to direct themselves to the correct phone line. The hourly labor rate is applied to setup this service. To request an Auto Attendant, please go to the VeraSMART login and fill out a phone service request. We will use your email address to contact you for questions. Indicate how you would like the application to work. Once it is designed, we will ask you to test the menu for any changes needed.
Last modified March 14 2019 01:39 PM