Network Services
Network services has three major components:
Security
Connectivity
Performance
Security
TNS maintains the internal and external firewalls and filters needed to protect the campus from external threats. Every day thousands of attempts are made from computers on the Internet trying to connect to systems on the UVM network.
Botnets are computers that attempt to 'phone home' to the controlling botnet and use UVM systems for nefarious activities such creating and sending spam or viruses or to flood a network with messages as a denial of service attack.
Firewalls and botnet filters are used to prevent and monitor this activity.
Border Firewalls
Border firewalls protect all of campus from the internet including the academic and adminsitrative computers as well as the residence halls. No connections are allowed in from the Internet to campus computers. There are exceptions made for servers with Firewall Waivers such as:
www.uvm.edu
catalyst.uvm.edu
webmail.uvm.edu
comis.med.uvm.edu





Internal Firewalls
Internal Firewalls protect high-value and sensitive systems from the rest of campus. These systems include:
Peoplesoft
Active Directory
Credit Card Systems
COMIS
Phone System
Network Infrastructure
Departments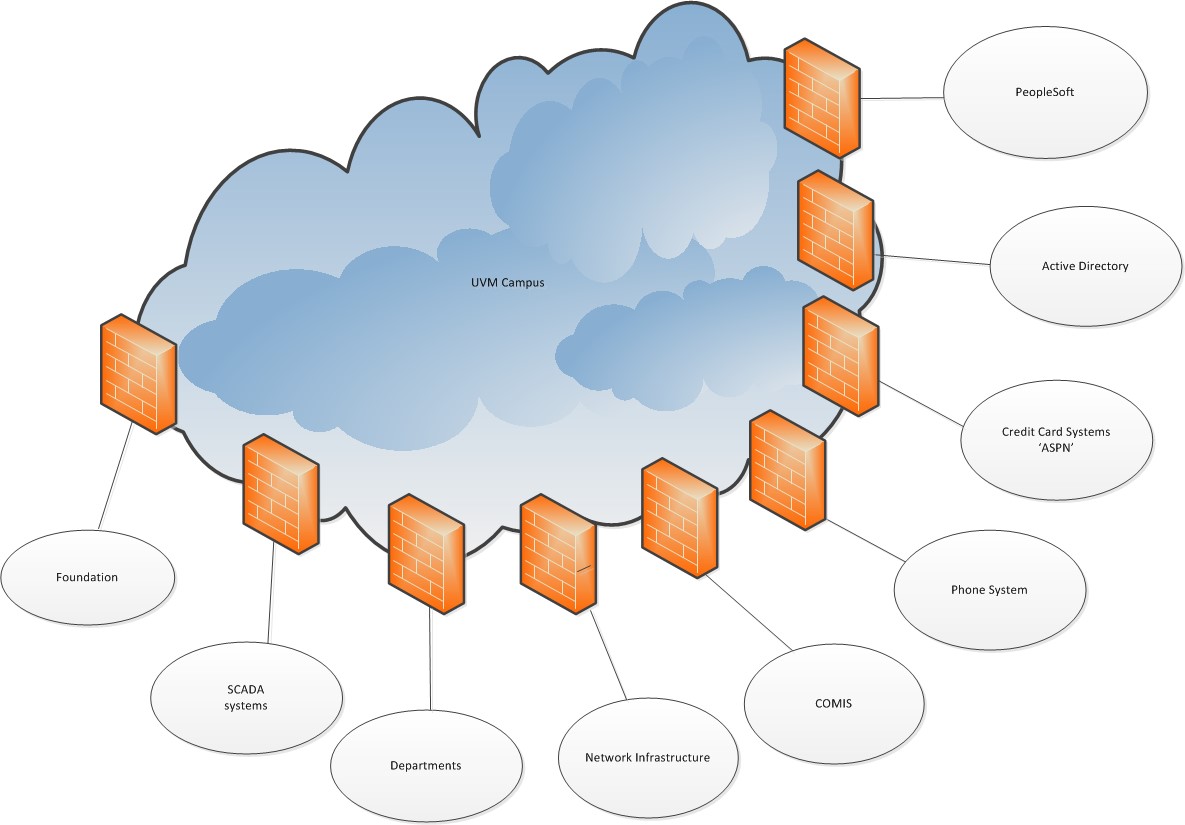 VPN (Virtual Private Network)
VPN allows UVM affiliates to access on-campus rexources remotely and securely. Install and use the Cisco AnyConnect software simply by going to
sslvpn.uvm.edu
, signing on with your UVM NetID and password and following the on-screen instructions.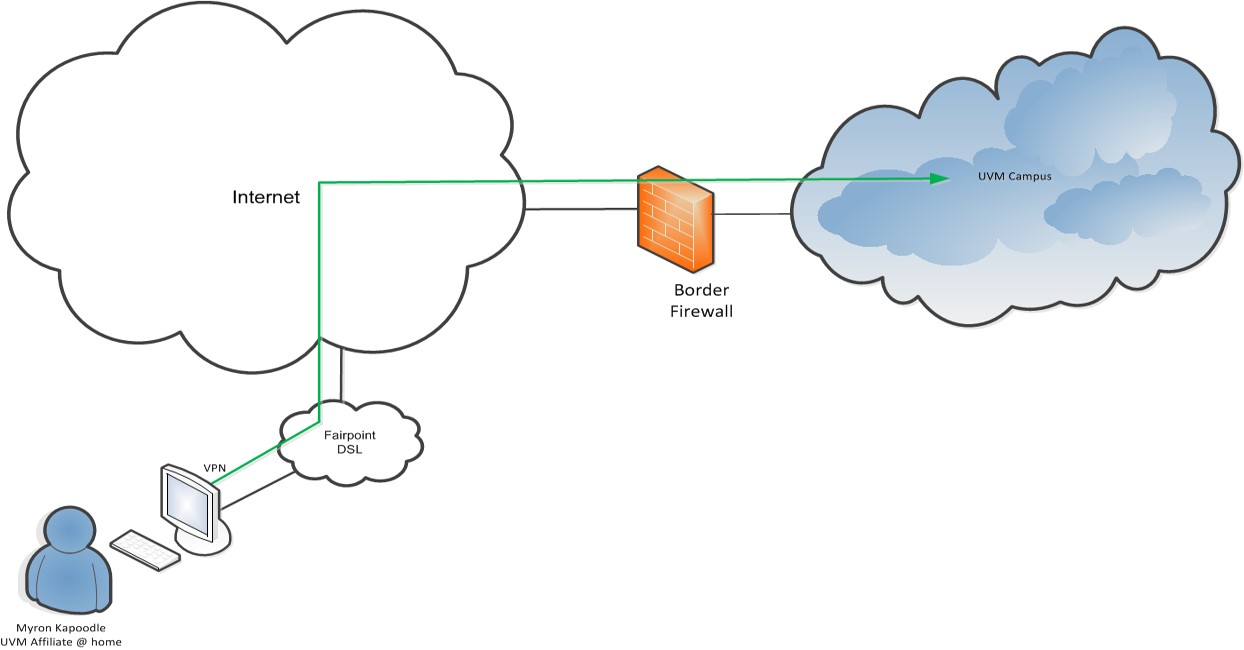 Internet Connectivity
Network Services manages Internet connections to three different Internet providers - two commodity (commercial) Internet providers and
Internet2
. There is a 3 gigabit connection from the commodity providers (1gig and 2 gig) and a 10 gigabit connection to
Internet2
with increased bandwith for researchers.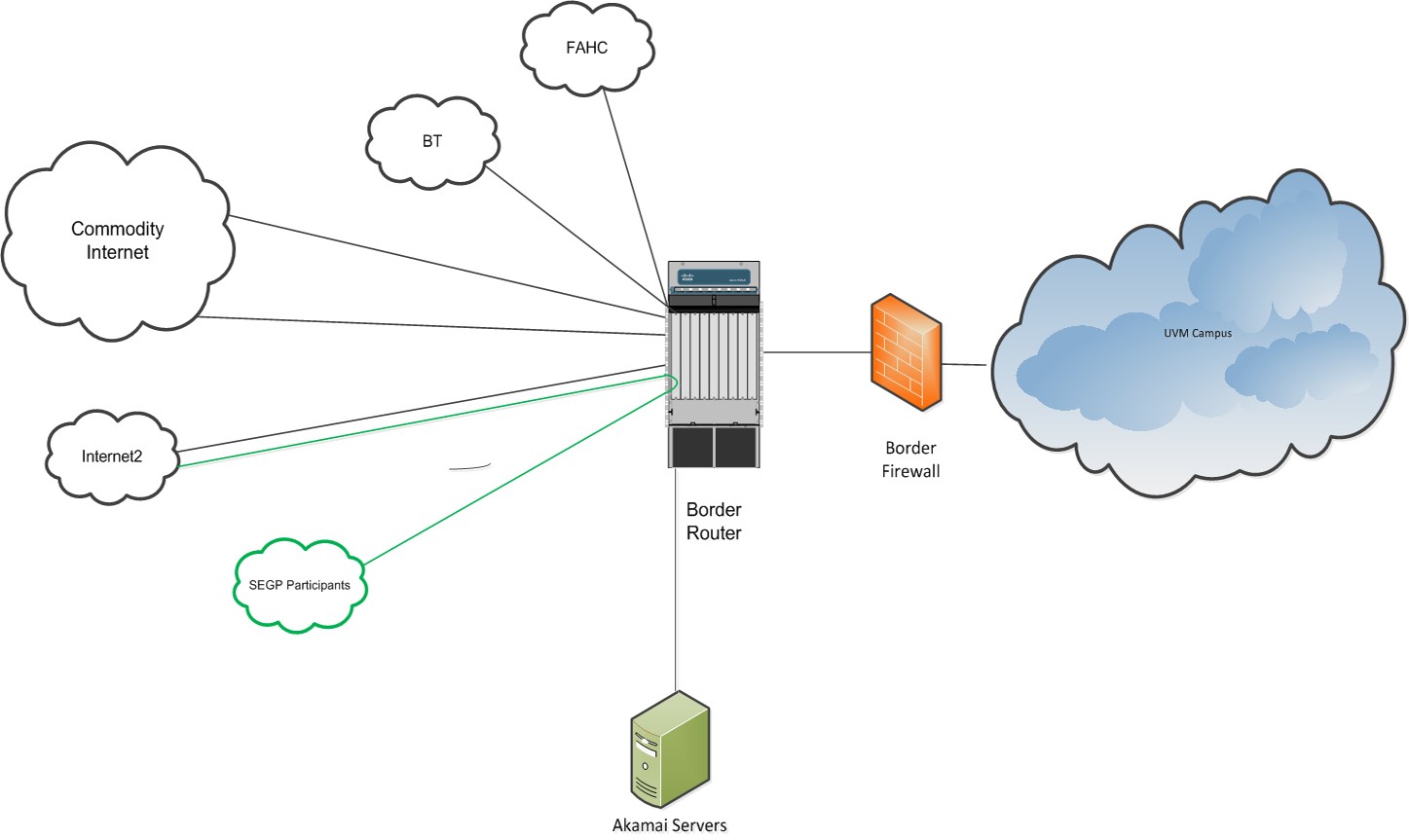 Performance


Last modified February 20 2014 02:16 PM