Internet 2
Internet2 is a member-owned advanced technology community founded by the nation's leading higher education institutions. Focused on members' technology needs, Internet2 provides a collaborative environment for U.S. research and education (R&E) organizations to solve common technology challenges, and develop innovative solutions in support of their educational, research, and community service missions. UVM has been an I2 member since 1998.
U.S. UCAN (Unified Community Anchor Network)
This network allows eligible institutions access to Internet2. There are sponsored Internet2 services currently for:
Higher Educational Institutions:
St. Michaels College
Middlebury College
VT State Colleges
UVM Medical Center
Champlain College
Norwich University
K-12 Educational Institutions:
Windsor Southeast Supervisory Union
Bennington SU
Rutland SU
Rutland Central
Windham Southeast & Southwest
Arlington SD
Chittenden Central SU
Essex High Schools
Center for Technology
Pending services for:
Vermont Public Television
Vermont Public Radio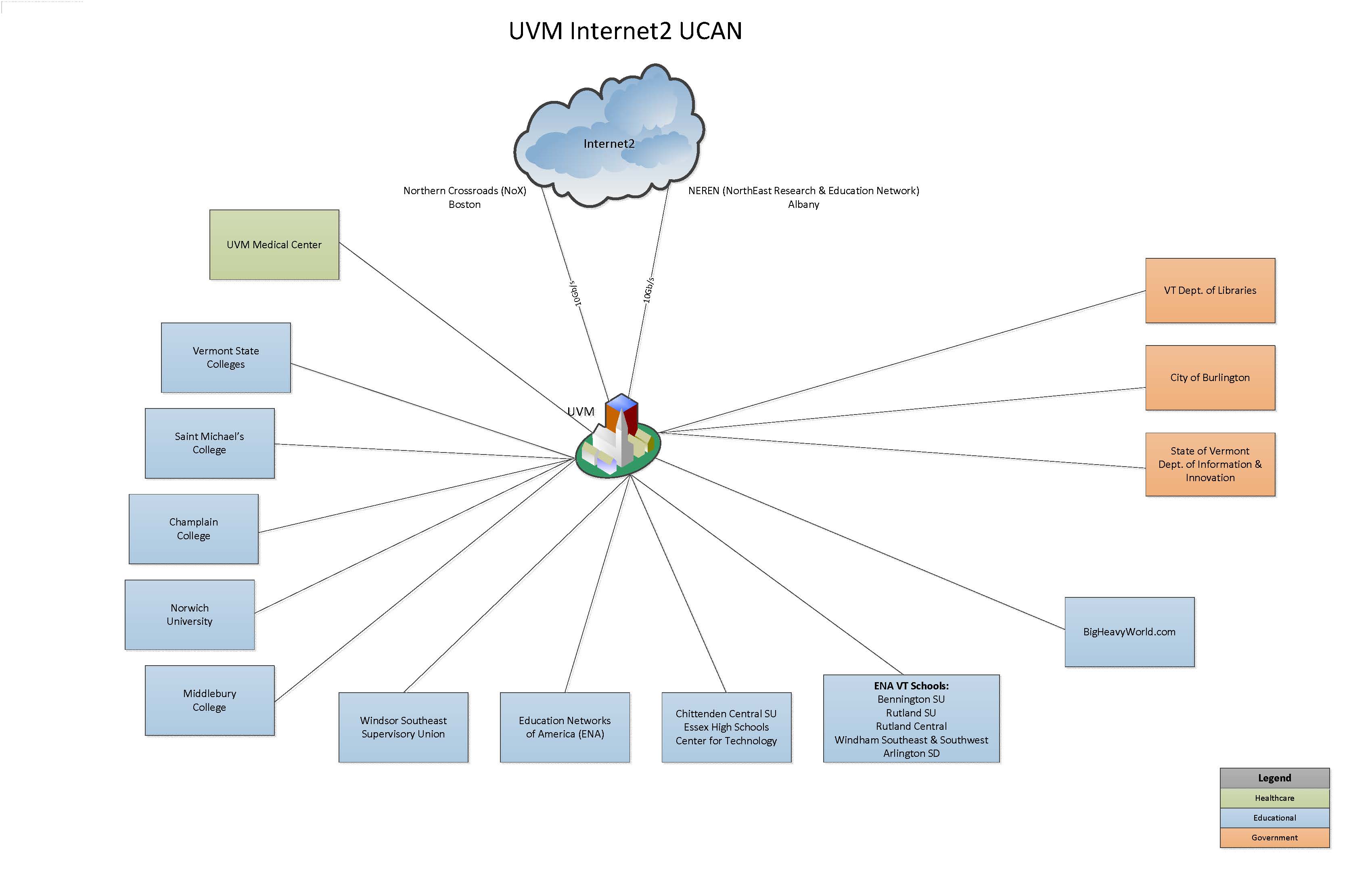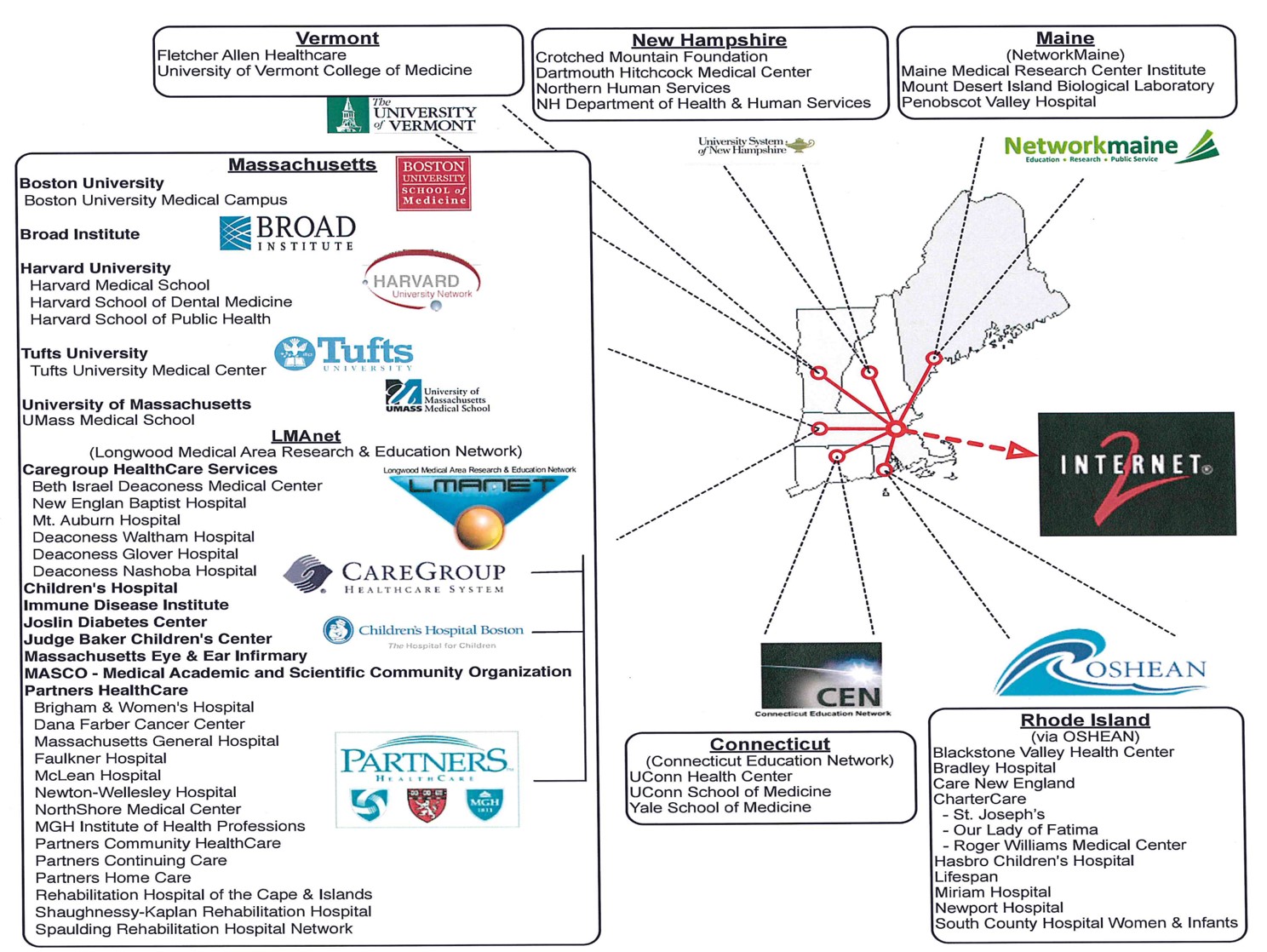 The entire Internet 2 topology can be viewed
here
.
Last modified March 13 2019 11:52 AM