Summer Academy 2018 Tentative schedule
Summer Academy Residential Living
Summer Academy students choosing to live and eat on campus are housed together for two weeks in the same residence hall. As a part of this social learning community you will deepen your understanding of yourself and develop meaningful relationships. The activities planned throughout the week after class and over the weekend, and the spontaneous happenings in the hall, will help you make the most of this pre-college experience and encourage you to become more healthy, engaged and successful. The Summer Academy activities listed below support the Four Cornerstones of UVM's Department of Residential Life – Enhancing Learning, Community & Civic Engagement, Advancing Diversity & Inclusion, and Health & Wellness.
Enhancing Learning
Campus navigation
College Admissions Workshop
                     
Community and Civic Engagement
Events on the Green: Circle time and Activities Party
Indoor/Outdoor Games and Entertainment
Advancing Diversity and Inclusion
Health and Wellness
Burlington Farmer's Market & Walk on Church Street
Burlington Waterfront Activities
---
Residential Housing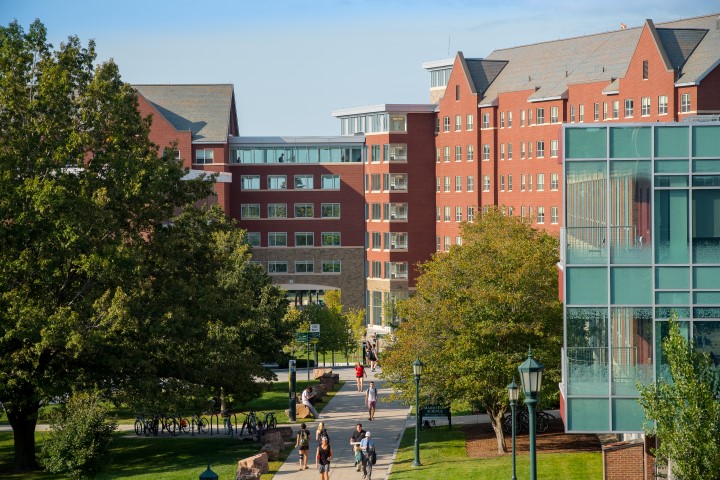 Address: 170 Carrigan Drive, Burlington, VT 05405 Map
Summer Academy students will be staying on the UVM campus. Students are supervised 24/7 by a Residential team consisting of a Residential Director and several Residential Assistants.
---
Residential Dining Program
https://uvmdining.sodexomyway.com/dining-choices/resident/index.html
Summer Academy students enjoy the ease and convenience of a UVM Summer Dining Plan. The dining plan included in your program fee grants you 21 meals per week. Also included are a total of 40 Retail Points that student can use on campus.
Additional Retail Points can be added to existing accounts by contacting the Meal Plan Office. Visit the University Dining Services for additional information.
INQUIRE NOW
APPLY NOW
---
Residential Director and Assistants
Kiana Asada – Resident Director
My name is Kiana Asada and I am a Graduate Student studying College Student Personnel. I am the Area Coordinator (AC) for both Marsh-Austin-Tupper and CCRH this Summer. My favorite part about Summer is getting to spend time outside with my dog.
Tuntanut Lohawatcharagul – RA
My name is Tuntanut Lohawatcharagul and I am a junior with neuroscience major. I am excited to be the RA for the summer academy. Watching sunsets at the Waterfront Park and hiking in Vermont are the best parts of the summer.
Emily Burzynski – RA
Hi my name is Emily Burzynski and I will be one of the summer academy resident advisors. I am a junior neuroscience major and a behavioral change science minor. I am excited to work at Banana Republic (stop by on church street) this summer and hang out with friends by the waterfront!
Jesse Sprague – RA
My name is Jesse Sprague, and I am a sophomore majoring in Linguistics and pursuing a certificate in Teaching English to Speakers of Other Languages (TESOL).  I am a Summer Academy Resident Advisor (RA).  My favorite part of summer is eating creemees!
Brenna Finegan
Delaney Sullivan
---
What is it like here?