Remember icehouses where winter ice was stored under sawdust for use in the summer? Faculty and students from UVM are working with the Craftsbury Outdoor Center to test and refine methods of oversummer snow storage to see if we can do the same with thousands of cubic meters of snow! The goal is reliable nordic skiing in late fall and early winter winter while at the same time reducing energy costs and carbon emissions from snow making. And,
as you can see in this video
, it's just plain fun to ski in July.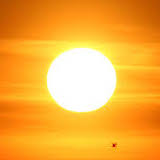 What's the science behind storing snow over the summer?
It's all about managing energy inputs and outputs so as to minimize the energy reaching the stored snow and thus maximizing how can survive the heat of the summer.

The Craftsbury Outdoor Center
is partnering with us in this study. They are supplying expertise, excavating power, and most importantly, snow!

See our data.
We have collected millions of data points as we monitor ground temperatures, snow pile insulation temperatures, and do LIDAR surveys. See the resulting graphics and download the data.

There's been lots of public interest in our work.
.This project has attracted a lot of public attention because, well, snow in the summer is pretty strange. See related blog posts, social media posts, and press coverage here.

We are not alone storing snow,
many ski areas in Europe store snow over summer and even some in North America. Our site is challenging as norther Vermont is closer to sea level and at a lower latitude than any other over summer snow storage attempted so far.