Internet Tools for Business.
Steve.Cavrak@Uvm.Edu
http://www.uvm.edu/~sjc/
---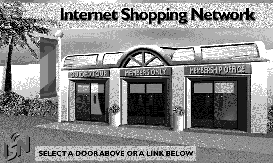 ---
Introduction
The "Information Superhighway" evokes an image of millions of users zipping by at the speed of light. A more useful image might be that of an "Electric Avenue" teeming with millions of shoppers strolling through the global village market - a market filled with vendors, kibitzers, performers, and, yes, lurkers. Forget shopping malls, welcome to the virtual bazaar.

These notes, and those of other presentations, are available from the World Wide Web, via http://www.uvm.edu/~sjc/powerbook.html and may be used from the Internet lab at the conference. You may also obtain a copy via e-mail from Steve.Cavrak@Uvm.Edu. If you decide to read this document, be aware that anything you read here will self destruct in 5 minutes. We will disclaim all knowledge of this document.
---
The basic tools
Address: The Internet address is an "easy to remember" way of identifying computers, institutions, and "domains." Reading the address "moose.uvm.edu" left-to-right, spelling out letters which do not form recognizable words, (moose dot uvm dot edu), specifies the "moose" computer at "uvm" which is in the educational domain. In the US, the main or top domains are ".com", ".edu", ".gov", ".mil", ".net", with ".us" now becoming popular for "local" entities. Outside the US, the top domains are the two letter ISO codes: ".at" for Austria, ".de" for "Deutschland," etc. In the UK, the address is often written backwards, just the way they drive.

E-mail address is an internet address with a userid attached to the front with an "@" (at) sign. My e-mail address reads "steve dot cavrak at uvm dot edu".

URL: The Universal Resource Locator provides a more or less uniform reference mechanism for internet resources. It identifies the type of service offered, the address of the hosting computer, and perhaps a (UNIX style) specification of the file name. Under my e-mail address is the URL for my "home page" - which reads "http colon slash slash www dot uvm dot edu slash tilde sjc slash"

[w] World Wide Web: WWW is the "hot" internet providing simultaneous delivery of text, image, motion, audio, and video - multimedia - to a desktop. The interface is based on active links embedded in the normal flow of text and images. hypertext. At the server end, there is a series of "HyperText Markup Language" (HTML) files - text files with "marked" tags. A URL that looks like "http://www.uvm.edu/" points to a HTML resource. The key word "http" identifies a hypertext document.

[w] Mosaic: NCSA (National Center for Supercomputer Applications) Mosaic was the first WWW user tool to make it big time - mainly because it was available for Macintosh and Windows workstations first. Several other "mosaic like" tools are available, including EiNET"s MacWeb and WinWeb (which can run "stand along", perfect for notebook computers without a connection to the network), and The Mosaic Corporation's NetScape (written by the original NCSA Mosaic team who were recruited to California by an aggressive developer.) The word "mosaic" is now as used both specifically and generically.

[g] Gopher: is an menu oriented internet document delivery system. At the server end of the network is a directory (folder) of files. The URL for a gopher looks like "gopher://gopher.uvm.edu/."

[e] E-mail: The sine qua non service. This is the low cost, low overhead, high impact, high contact tool. This allows your customers to get in touch with you and viceversa.

[v] CU-SeeMe: An experimental video conferencing system for the internet. This is still in "beta test."
---
[w] Apple Computer's web is home to the latest Apple technical information, software updates and a variety of information resources about Apple related products and services. This site is updated on a daily basis.

[w] You Will! be a winner ! (Maybe.) AT&T opens it's contest home page!.

[w] British Broadcasting Company hosts a web page for its Networking Club. The club aims to help people in the UK get to grips with computer networking, and the Internet in general. Their second aim is to enable the BBC to explore ways of using the Internet as a broadcast medium in its own right.

[w] Bell Atlantic uses its home page for a variety of purposes -- telecommunication news, legislative update, as well as some product information.

[w] Cybermalls, Colchester, VT shows that you don't have to be a megalon to grab a nice piece of cyberspace real estate (Virtual Estate?)

[w] Champlain Valley Union, a high school on the internet.

[w] Welcome to CD-Now is "The Internet Music Store" stocks over 140,000 CDs, cassettes and mini-discs, with over 100,000 different titles, CDnow! is the largest music store in the world.

[w] Deluxe Business Systems offers over 2,000 items for our office needs.

[w] The Directory of Advertising and Direct Marketing Agencies is maintained by Michael Strangelove, who also publishes the Internet Business Journal. For more information you may e-mail mstrangelove@fonerola.net.

[w] The Electronic Freedom Foundation is a non-profit civil liberties public interest organization working to protect freedom of expression, privacy, and access to online resources and information. Press a button and change the world.

[w] The Internet Florist Shop Send flowers by e-mail.

[w] Hawaii, FYI the State of Hawaii's statewide public information system designed to support the Hawaii INC initiative to make Hawaii the information bridge between east and west. On the net, there is no east or west.

[w] The Information Arcade houses a collection of eclectic knowledge. It also houses some commercial firms.

[w] IBM currently uses the Internet to provide general information, and is planning to use it to support specific customers with a service giving IBM engineers the ability to diagnose computers remotely. Don't call us, we'll call you.

[w] The Internet Credit Reporting Agency lets you check for the validity of social security numbers ($7.50 each), run credit reports, etc. Hmmm.

[w] The Internet Shopping Network, is hiring webmasters and html writers at their Menlo Park, California location. Internet Shopping Network was recently purchased by the Home Shopping Network ( a $1.2 billion cable TV retailer located in St. Petersburg, FL). ISN operates the largest mall on the Internet with 20,000 products from 2,000 different vendors and is currently expanding its staff.

[w] Kspace.Com is the home of the Kaleidoscope Art Gallery, a gallery that offers independent artists an opportunity to meet clients.

[e][g] Senator Leahy's e-mail address is "Senator_Leahy@Leahy.Senate.Gov" He also has a gopher directory in the Senate Gopher. However, "Senate policy restricts a Senator's use of the Senate Internet servers during the sixty days before an election."

[w] McDonalds is an example of someone asleep at the wheel. If McDonald's has a CIO, he should be fired, then rehired and fired again. This site was registered by a free lance reporter writing for Wired Magazine.

[w][w] MTV was asleep at the wheel, and Adam Curry, one of their DJ's registered "mtv.com," installed a Sun workstation in his basement, and ran a T-1 link for about half a year until MTV woke up. The McDonald's reporter was just replicating this trick. Adam Curry split the MTV scene and opened up the Onramp, Inc.

[w] Microsoft, Com. is developing a gopher as well as a web to support it's customers who have internet access. They are introducing a network service product called The Knowledge Base.

[w] Millipore, Inc. is a supplier of electronic and scientific apparatus who's put their catalog online.

[w] Nearnet is the internet service provider we are using today. Their web page provides a marketing overview, while an older BBN Internet Services Corporation, as is Palo Alto-based BARRNET.

[o] New York Times. Although the New York Times has an an internet connection, "nytimes.com", they do not provide any user services here. Rather they use a service provided by on America Online.
[w] On beyond Zebra,

[w] are several key jumping off points, most Mosaic clients come with built-in starting points selected by the vendor. The original CERN (European Center for Particle Physics, Geneva, Switzerland), while the NSCA (National Center for Supercomputing Applications), leads the way in the USA.

[w] The daily Dr Fun Cartoon
---
Construction Notes
World Wide Web data, often called pages, takes at some preparation - with good pages taking a lot of thought. The text is "marked up" with "tags" such as "title", "header", "paragraph", "list", and "anchor." These tags makeup what is called "HyperText Markup Language" (HTML), and resemble text processing languages from 15 years ago.

Gopher data take less preparation. Most files are treated as if they are "plain text." The menu we generally see is just the names of the files, or the names of the directories they reside in. (This makes use of the Unix and Macintosh provision for relatively long file names.) Non-text data, i.e. binary data for images, sounds, video clips, are identified by their "file type", and are treated by appropriate programs to display images, play sounds, or show movies.
---
Resources
Internet World Magazine, Meckler Media,

The Mosaic Handbook for Macintosh [... for MS-Windows, ... for UNIX], Dale Dougherty and Richard Korman, O'Reilly and Associates, Sebastapol, California, 1995. Includes a diskette with the SpyGlass version of Mosaic.

Net-Happenings is mailing list providing daily net updates. To subscribe, send e-mail to "majordomo@is.internic.net" with the message "subscribe net-happenings". For more information from majordomo, the message should be just the word "help".

Wired Magazine, Wired Ventures, Ltd. For more information, send email to "info@wired.com". For the World Wide Web version, check http://www.wired.com/. America Online users can go to the WIRED forum.
---