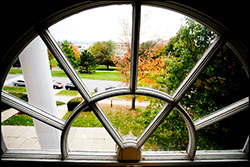 Questions?
Please submit your questions to salstfeq@uvm.edu
Staff Pay Equity Study
As part of the University of Vermont's ongoing effort to support initiatives that assess our progress and foster continuous improvement regarding issues of equity and diversity, President Thomas Sullivan, and under the direction of Wanda Heading-Grant, Vice President for Human Resources, Diversity, and Multicultural Affairs, the University of Vermont engaged a statistical consultant to conduct an analysis of staff salary at UVM. This study focused specifically on whether there is statistical evidence of a gap in salary associated with gender or minority status.The study was complete, and results were shared, in Spring 2016.
Last modified June 08 2016 09:42 AM