Links-- Local Perennial Sources, Services

The following garden centers and firms have a "localized" retail sales OR service focus with perennials, generally or not selling online or mailorder, or not selling directly online but rather through a separate firm. They generally provide significant educational information on perennials, OR a reciprocal link, OR are located in Vermont. Other requirements for listing here include regular updates, location and contact information. Space and other considerations do not allow other firms to be listed. Please see garden gates for such listings, or separate listings for Perennial Sources, Speciality Perennial Sources, or Wholesale Perennial Sources.
Alabama | Alaska | Arizona | Arkansas | California | Colorado | Connecticut | Delaware | Florida | Georgia | Hawaii | Idaho | Illinois | Indiana | Iowa | Kansas | Kentucky | Louisiana | Maine | Maryland | Massachusetts | Michigan | Minnesota | Mississippi | Missouri | Montana | Nebraska | Nevada | New Hampshire | New Jersey | New Mexico | New York | North Carolina | North Dakota | Ohio | Oklahoma | Oregon | Pennsylvania | Rhode Island | South Carolina | South Dakota | Tennessee | Texas | Utah | Vermont | Virginia | Washington | West Virginia | Wisconsin | Wyoming | Canada | International

with update:



U.S.

Arizona
Arkansas
Colorado
Gulley Greenhouse wide range of plants, extensive website, Ft Collins

Country Flower Farms greenhouses, virtual tour, weekly specials, Middlefield
Natureworks perennials, unusal annuals, organic gardening education, Northford
Sam Bridge Nursery full service garden center, large perennial selection, landscaping, Greenwich
Delaware
DLDC landscape design tips, services, Camden


Georgia
Hawaii
Idaho
Moss Greenhouses perennials and bedding plants, online orders, also wholesale, Twin Falls
Illinois
Chalet Nursery full service garden center, landscaping, Wilmette
Hoerr Nursery established garden center, much good info, photos, Peoria/Galesburg
Sunnyfield Greenhouse and Gardens links, product listings, much information
Indiana
Iowa
Del's Garden Center general range of products, email newsletter, tips, Spencer
Oakcrest Gardens plants list, related information, Glenwood (nr Omaha)
Kansas
Arnold's Greenhouse plant catalog, events, resources, LeRoy
Vinland Valley Nursery plants listed, tour nursery, specials, Baldwin
Kentucky
Nathorps good tips, links, full range of plants, several sites
Louisiana
Maine
Blueberry Ledge Farm perennials, produce, blueberries, more, East Pittston
Maryland
American Plant Food Company full service retail, internet tips, events list, more, Bethesda
Behnke Gardens full service, extensive library and how-to tips, email list several sites
Garden Gate Landscaping home services, Silver Spring
Homestead Gardens full service garden center, landscaping, advice, Davidsonville
Metzler's garden centers, florist, landscaping, lots on web site, Columbia/Eldersburg
Murdoch Gardens online ordering for Eastern shore,
Stadler Nursery large plant selection, internet specials, photos, articles, Frederick/Laytonsville
Wentworth Nursery and Garden Centers full service, landscaping, large perennial selection, 3 sites
Massachusetts
Newbury Perennial Gardens display gardens, shop, Byfield (nr Boston)
Trade Secret Gardens great how-to info and tips, perennials and more, Carlisle
Michigan

Romence Gardens perennials, events, seasonal items, Grand Rapids
Minnesota
Tad Anderson Landscape Design design services, photos, also slide sets, Minnetonka
Mississippi
Missouri
Montana
Nebraska
Spring Creek Gardens perennials, trees, shrubs, landscaping,. Springfield
Nevada
Colorscapes lists, information, tips, nr Spring Creek
New Hampshire
Churchill's Garden Center products, links, tips, Exeter
New Jersey
New Mexico
New York
Dan Majeski Nursery and Garden Center, garden club online, resources, products, Seneca
Magic Garden wide range of herbaceous plants, also mail order, organic, herbs, heirloom, Newfield
Storey's Nursery catalog, directions, Freehold (nr Albany)
North Carolina
Spring Branch Landscapes design services, photos, Carrboro
North Dakota
Ohio
Finlandscape design/build landscaping and nursery, European designs, Columbus area
BigC lawn and landscape, services, Cincinnati
Plant Patch plant list, calendar, Wooster
Oklahoma
Oregon
Hart's Nursery retail and wholesale, herbaceous plants, several sites
Pennsylvania
Rhode Island
South Carolina
South Dakota
Tennessee
Texas
Utah
Vermont
also visit the Vermont Perennial Display Gardens site
Cider Hill Gardens display gardens, herbs, perennials, art gallery, central VT
Elmore Roots Nursery organic, also fruits, cold hardy plants, north centralVT
Hamlens Garden Center retail, newsletter, info, need Flash to enter site, northwest VT
Judith's Garden Landscape Design also B&B, gardens, central VT
Little Siberia Perennials cold mountainous and scenic setting, central VT
Mr. Twitters Garden and Gift Emporium gift shop, display gardens, garden whimsy, central VT
Perennial Pleasures Nursery antique and heirloom plants, limited mail order, northern VT


Virginia
Lazy S'S Farm and Nursery wide range of plants, 7 acres display, 1800 perennials, Barboursville
Washington
Fairie Perennial and Herb Garden display beds, photos, over 1000 different plants, Tumwater
Windmill Gardens full service retail, display gardens, Sumner
West Virginia
Wisconsin
Wyoming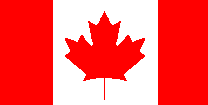 Phoenix perennials plants, designs, books, BC


Return to beginning of list
Return to Other Perennial Links, Perennial Sources, Speciality Perennial Sources, or Wholesale Perennial Sources.
Return to Perry's Perennial Pages
Links last verified and updated 2/9/04
Please report any inaccuracies, changes, or possible additions.
This site managed by Dr. Leonard Perry, Extension Professor, University of Vermont