---
Dr. Brittany Verrico
Postdoctoral Researcher (
Google Scholar
)
brittany.verrico@uvm.edu
Brittany completed her Ph.D. in 2021 on understanding climate responses of red spruce and its associated forest community along elevational gradients in the northeastern U.S.
Before joining the Keller lab in 2015, Brittany earned a B.A. in Biology and German at Washington & Jefferson College, and she also worked as an undergraduate student researcher at the Smithsonian Environmental Research Center.
She is continuing her work in the Keller Lab as a postdoc, with a research focus on validating a genomic assessment of climate change vulnerability (i.e. genomic offset) in red spruce. ​
---
Zoe Portlas
Master's Student (
Google Scholar
|
Research Gate
)
zoe.portlas@uvm.edu
Zoe got her B.S. in Biological Sciences with a minor in Chemistry from North Dakota State University. During her undergraduate years and after, she worked in Jill Hamilton's lab on the dispersal of Prairie Smoke (Geum triflorum) and with Jarrad Prasifka, a sunflower research entomologist at the USDA Agricultural Research Service in Fargo, on the insect pests and bee pollinators of cultivated sunflower (Helianthus annuus) and Silphium species. Her academic interests include genetic variation of plants, hybridization, and ecological relationships between plant species and between plants and pollinators. She joined the Keller lab in 2018.
---
Anoob Prakash
Ph.D. Student
anoob.prakash@uvm.edu
Anoob is interested in studying the effects of climate change on the local adaptability and gene flow of forest tree species, as well as landscape genetics and spatial analysis. Prior to joining the Keller lab in 2018, Anoob completed his B.Sc. (Hons.) and M.Sc. in Forestry with specialization in Tree Physiology and Breeding at Kerala Agricultural University. During that time, he investigated the effects of particulate pollution on the growth and physiology of trees in moist deciduous forests.
---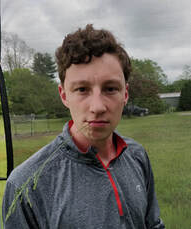 Baxter Worthing
Ph.D. Student
baxter.worthing@uvm.edu
Baxter is fascinated by the influence of environmental change on the genetic
composition
of populations, the evolutionary paths of species, and the dynamics of ecosystems. He plans to apply his passion for genomics, transcriptomics, and bioinformatics to research questions concerning climate adaptation in trees. Before coming to the Keller lab in 2018, Baxter completed both a B.S. and M.S. in Biology at Clark University. His research at Clark focused on gene expression in marine diatoms during periods of environmental stress.
---
Angelica Golbin
Undergraduate Student
agolbin@uvm.edu
Angelica is an Environmental Sciences major who joined the lab in 2021. She is using her Summer Undergraduate Research Fellowship to investigate how hybridization can transfer useful genes in poplars to generate offspring that show hybrid vigor under heat and drought stress.
---
Katie Nelson
Undergraduate Student
katie.nelson@uvm.edu
Katie is a Plant Biology major who joined the lab in 2022 to assist with a variety of projects. After helping collect phenotypic data from the poplar common garden, she is interested in learning more about gene-environment interactions.
---
Sonia DeYoung
Research Technician
sonia.deyoung@uvm.edu
Sonia earned her M.S. from UVM's
Field Naturalist Program
in 2017 and is now coordinating a three-year, three-institution NSF-funded project on red spruce. With her background in on-the-ground conservation for the National Park and U.S. Fish & Wildlife Services in California, Florida, Wyoming, Texas, and Vermont, she's happy to be working on an experiment that will inform spruce restoration in a changing climate. She also helps with poplar research and manages the Keller lab's public communications. Elsewhere in the Plant Biology department, she is working on the redesign of the
UVM Natural History Museum
, drawing on her B.A. from Harvard in History of Science.
---



~~~~~~~~~~~~~~~~~~~~~~~~~~~~~~~~~~~~~~~~~~~~~~~~~~~~~~~~~~~~~~~~~~~~~~~~~~~~~~~~~~~~~~~~~~~~~~~~~~~~~~~~~~~~~~~~~~~~~~~~~

Past Keller Labbies:
Katie Bardsley
Undergraduate Student

Katie graduated with a Plant Biology degree in 2021 and did her thesis work in the Keller lab. She investigated the demographic history of red spruce through the context of the chloroplast genome, gaining insight into changes in effective population size, population genetic structure, and hybridization since the last glacial maximum. She now works as a Scientific Program Analyst for the National Human Genome Research Institute (NHGRI), part of the NIH.
​
Dr. Thibaut Capblancq
Postdoctoral Researcher

Thibaut worked on red spruce genomics in the lab from 2019-2021, using whole exome sequencing data. He explored the species' evolutionary history and investigated the genetic basis of red spruce adaptation to climate. He is now a postdoc studying the speciation process in Coenonympha alpine butterflies with Laurence Després and Mathieu Joron at the Laboratory of Alpine Ecology in Grenoble, France.
​​
Dr. Vikram Chhatre
Postdoctoral Researcher
Vikram's work in the Keller lab focused on understanding the genomic basis of climate adaptation in balsam poplar (
Populus balsamifera
). He is now a Research Scientist in the Department of Molecular Biology at the University of Wyoming.
​
​
Phil Crystal
Research Technician

Phil brought his strong skills in ecophysiology and the molecular genetics of forest trees to the lab. During his time here, he spearheaded phenotyping in the poplar common gardens, as well as getting the GBS library prep protocols up and running. He is now a Data Operations Manager at athenahealth, a healthcare IT company.
​
Molly Estabrook
Undergraduate Student
​
Molly was an Environmental Sciences major who worked in the lab during the 2014-2015 academic year. Her project was to help develop an outreach demonstration plot of balsam poplars for the public in the gardens outside of Jeffords Hall.
​
Marley Ewick
Undergraduate Student
​
Marley was a Plant Biology major who worked in the lab in 2021. She helped to collect and depict data on fungus Melampsora and its impact on poplar trees in Vermont.
​
Dr. Karl Fetter
Ph.D. Student

Karl's research examined the evolutionary genetics of Populus balsamifera x P. deltoides hybrid zones and the role that pathogens such as poplar leaf rust (Melampsora) play in driving adaptive introgression of genes associated with host immunity. He completed his Ph.D. in 2019 and is now a postdoc in Jill Wegrzyn's Plant Computational Genomics Lab at the University of Connecticut.
​
Madeleine Hassett
Lab Research Technician and Undergraduate Student
​
Madie was a Plant Biology major who joined the lab in 2014. After graduating, she continued as a research technician on the balsam poplar common garden experiment, as well as piloting a qPCR study of gene expression differences in candidate phenology genes in poplar that that show signatures of local adaptation. Madie got her master's in Microbiology at the University of New Hampshire and is now the Plant Disease Diagnostics Program manager at the UNH Plant Diagnostic lab.
​
Noah Kaufman
Undergraduate Student

Noah was a Plant Molecular Biology major who graduated in 2021. He worked on the NSF spruce project in the lab, studying red spruce chloroplast genomes to infer demographic history. He is now an ORISE Fellow at the U.S. Forest Service's Pacific Southwest Research Station.
​
Dr. Susanne Lachmuth
Visiting Scholar

Susanne worked on using genotype by sequencing (GBS) to unravel the hybrid ancestry of invasive Centaurea in 2017. She is currently a researcher in our collaborator Matt Fitzpatrick's lab at the University of Maryland Center for Environmental Science (UMCES), Appalachian Lab.
​
Dr. Sébastien Lavergne
Visiting Scholar

​Seb is a Research Director at the Laboratory of Alpine Ecology in Grenoble, France. His research focuses on the mechanisms behind the evolution of species' ecological niches and geographic ranges and how these processes drive speciation and shape the structure of natural communities. As a visiting scholar in 2021-22, he used population genomic analyses to determine glacial refugia and recolonization routes of Androsace argentea.


Helena Munson
Lab Research Technician and Undergraduate Student

Helena was an Environmental Science major who completed her thesis work in the Keller lab in 2019 and later worked as a lab technician on the NSF red spruce project. Her research investigated inbreeding depression in red spruce and at the physiological effects of stress on early life traits. She is now a dialysis technician at the UVM Medical Center.


Christine Nolan
Undergraduate Student
​
Christine was a Biochemistry major who investigated circadian clock genes that show parallel signatures of adaptation to climatic gradients. She is now a graduate student in the Biology Department at the University of Washington.
​
Cortney Pylant
Master's Student

Cortney earned her master's degree working on the effects of wind energy development on migratory tree bats. Her project combined population genetics with stable isotopes and spatial modeling to study bat populations being impacted by turbines. She won a highly competitive EPA-STAR grad fellowship in support of this research. She is now a lab manager in the Department of Epidemiology at UNC's Gillings School of Global Public Health.
​
Jo Robertson
Lab Research Technician

Jo graduated from UVM with a degree in Plant Biology in 2019 and joined the Keller lab in 2021 to work on the NSF-funded spruce ancient DNA project. She is now a Ph.D. student at the University of Chicago.
​
Will Seligmann
Undergraduate Student

Will graduated with a Biology degree in 2021, completing his thesis in the Keller lab. He explored local adaptation in balsam poplar through an analysis of potential parallel evolution between a broad and fine spatial scale. He is currently working as a research technician for the Paleogenomics Lab at the University of California, Santa Cruz.
​
Maddi Sorrentino
Undergraduate Student
​
Maddi was a Wildlife and Fisheries Biology major who worked on a variety of projects in the lab, from phenotyping phenology in the poplar common garden to taking care of spruce seedlings to harvesting a large quantitative genetics experiment in the greenhouse on Centaurea. Maddi interned with the Vermont Dept. of Fish and Wildlife in 2017, studying bats.
​
Ethan Thibault
Lab Research Technician and Undergraduate Student

Ethan was a Plant Biology major who worked for four years in the Keller lab, first as a work-study student and then for two years as a lab technician. He conducted experiments on poplar chilling requirements and led the ancient DNA research of the NSF-funded spruce project. In 2020, he earned an NSF Graduate Research Fellowship to begin his Ph.D. at Michigan State University in Federica Brandizzi's lab.


Regina Trott
Faculty Research Assistant

Regina worked on projects for the Keller lab back at our former home at UMCES and is still a Faculty Research Assistant there. She has a black belt in molecular biology and is handy in the field and greenhouse as well. She works on a variety of different species, including poplars, stream diatoms and microbes, bats, and prairie dogs.
​
Dr. Jamie Waterman
Undergraduate Student
​
Jamie was a Forestry and Biochemistry major, interested in how biochemical interactions shape forest ecosystems. In the Keller lab, he worked with Karl to investigate variation in condensed tannin concentration across poplar genotypes. He completed his Ph.D. in 2021 at the Hawkesbury Institute for the Environment in Sydney, Australia. Now he is a postdoc in the Institute of Plant Sciences at the University of Bern in Switzerland.
​
Jeremy Weiland
Undergraduate Student

Jeremy was a Biological Science major with a minor in Chemistry and Computer Science, interested in the effects of climate change on the environment and what can be done to prevent them. In the Keller lab, he helped Brittany on her project examining red spruce ecotones from populations in the Green Mountains.
​
Dr. Chang Zhang
Research Project Specialist

Chang's research investigated the pleiotropic effects of GIGANTEA in poplar, and the overlapping roles it plays in modulating multi-stress responses (cold, freezing, drought, heat) as well as dormancy induction. Her experiments involved a combination of growth chamber stress trials, RNASeq expression profiling, and phenotyping plant physiological responses.