<![if !vml]><![endif]>
Jeanne L.

Shea
Associate Professor, Department of Anthropology
University

of Vermont
<![if !vml]>

<![endif]>
<![if !vml]>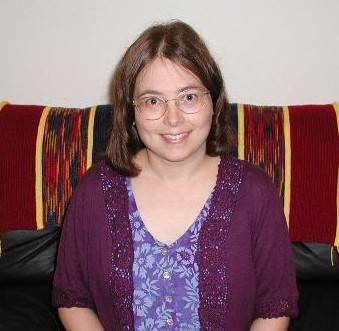 <![endif]>
As a cultural anthropologist specializing in medical and psychological anthropology, Chinese culture, and mainland China and North America, my research interests revolve around culture and experience, gender and sexuality, health and healing, aging and the lifecycle, marital and family dynamics, and intergenerational issues and social change.
After growing up in rural Vermont, I earned my B.A. in Asian Studies from Dartmouth College in 1989, and my M.A. and Ph.D in Anthropology from Harvard University in 1994 and 1998, respectively.
Since 1986 I have spent numerous years living, studying, and doing research in the People's Republic of China, focusing on gender, aging, health, and the family.
Since 2000 I have also conducted fieldwork on experiences of cultural hybridity in relation to identity, lifecourse development, intergenerational interactions, and health-seeking behavior in the Chinese community living in Montréal, Québec.
<![if !vml]>

<![endif]>
<![if !vml]>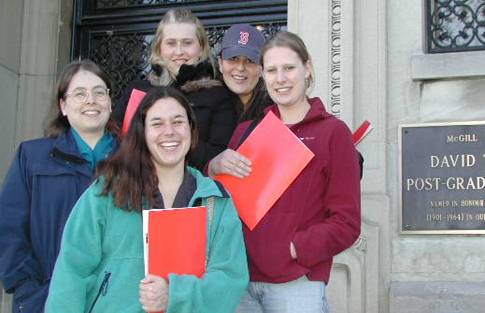 <![endif]>
<![if !vml]>

<![endif]>
UVM Students with Prof. Shea at Medical Anthropology Conference at McGill University
Academic Affiliations:
<![if !vml]>

<![endif]> Anthropology Department, Asian Studies Program, Global and Regional Studies Program, Canadian Studies Program, Center On Aging, Graduate College, and Women's and Gender Studies Program
Jeanne L. Shea
Department of Anthropology
515 Williams Hall
72 University Place
University of Vermont
Burlington, VT 05405-0168
Phone: (802) 656-3181
Fax: (802) 656-4406
Secretary: (802) 656-3884
Email: jeanne.shea@uvm.edu
Webpage: www.uvm.edu/~jlshea
mailto:jeanne.shea@uvm.edu