Quick links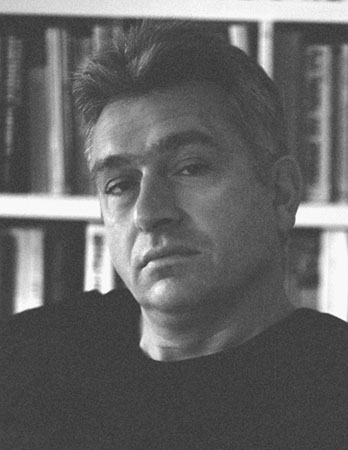 John Gennari
Associate Professor of English
Director, ALANA U.S. Ethnic Studies Program
Old Mill Annex 502A
Phone: 802-656-9077
Fax: 802-656-3055
Email: John.Gennari@uvm.edu
---
EDUCATION:
B.A. Harvard College, 1982
M.A. University of Pennsylvania (American Civilization), 1986
Ph.D. University of Pennsylvania (American Civilization), 1993
COURSES:
Race and Ethnicity in Literary/Cultural Studies
Jazz, Literature, and the Cultural Imagination
Black Popular Culture
Blood of My Blood: Imagining the Italian-American Family
Whiteness of a Different Color: Italian-Americans and Race
SELECTED PUBLICATIONS:
BLOWIN' HOT AND COOL: JAZZ AND ITS CRITICS (University of Chicago Press, 2006)
"Hipsters, Bluebloods, Rebels, and Hooligans: The Cultural Politics of the Newport Jazz Festival, 1954-1960," in UPTOWN CONVERSATIONS: NEW ESSAYS IN JAZZ STUDIES, eds. Robert O'Meally, Brent Edwards, and Farah Jasmine Griffin (Columbia University Press, 2004): 126-149.

"Miles Davis and the Jazz Critics," in MILES DAVIS AND AMERICAN CULTURE, ed. Gerald Early (St. Louis: Missouri Historical Society Press, 2001).
"Giancarlo Guisseppe Alessandro Esposito: Life in the Borderlands," in ARE ITALIANS WHITE? HOW RACE IS MADE IN AMERICA, ed. Jennifer Guglielmo (New York and London: Routledge, 2003).
"Mammissimo: Dolly and Frankie Sinatra and the Italian-American Mother/Son Thing," in FRANK SINATRA: HISTORY, POLITICS, AND ITALIAN AMERICAN CULTURE, ed. Stanislao Pugliese (Westport, CT: Greenwood Press, 2003)
Bridging the Two Americas: LIFE Looks at the 1960s," in LOOKING AT LIFE: CRITICAL ESSAYS ON AMERICA'S FAVORITE MAGAZINE, ed. Erika Doss (Washington D.C.: Smithsonian Institution Press, 2001)
"Passing for Italian: Crooners and Gangsters in Crossover Culture," TRANSITION 72 (Fall 1997).
"Pulp Addiction: Tracking the Bird Obsession in Ross Russell's THE SOUND," BRILLIANT CORNERS 2 (December 1997).
"Slumming in High Places: Albert Murray's Intercontinental Ballistics," BRILLIANT CORNERS 1 (1996).
"A Weapon of Integration: Frank Marshall Davis and the Politics of Jazz," THE LANGSTON HUGHES REVIEW 14 (Spring 1996).
"Jazz Criticism: Its Development and Ideologies," BLACK AMERICAN LITERATURE FORUM 25 (Fall 1991)
PRIMARY FIELDS OF RESEARCH:
Jazz Cultural Studies
Italian American Studies
Race and Ethnic Studies
Popular Culture and the Expressive Arts
U.S. Cultural History
Last modified August 29 2006 01:15 PM