USSEE Board of Directors
Valerie Luzadis (President, 2012-2014) - Email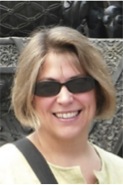 Valerie Luzadis is Professor of Ecological Economics and Policy and Chair of the Environmental Studies Department at the State University of New York College of Environmental Science and Forestry. Her research focuses on the relationships among social, economic, and ecological systems, using a systems approaches to social-ecological foundations for conservation and sustainability. Her scholarly work also includes a focus on the practice of interdisciplinary science and efforts to bring science into policy. She brings to the academy strong practical experience having worked in extension and a forestry trade organization for several years. Dr. Luzadis was a leader of the Founding Organizational Committee for the United States Society for Ecological Economics, 1999-2000; Board of Directors At-Large Member – 2001-2003; and Secretary-Treasurer and Executive Board Member – 2007-2009. Professional society leadership experience also includes National and State level leadership in the Society of American Foresters, including: Chair, House of Society Delegates, National Society of American Foresters, 1996 (first woman to serve in this position); Chair, New York SAF - 1995-1996; and she won the National Young Forester Leadership Award, Society of American Foresters – 1997. She received a PhD in Forest Policy from SUNY ESF, MS and BS in Natural Resources from Cornell University.
Jon D. Erickson (Past President)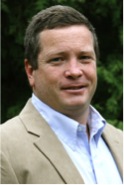 Jon Erickson is Professor of Ecological Economics and the Interim Dean of the Rubenstein School of Environment and Natural Resources at the University of Vermont. He has published widely on energy & climate change policy, land conservation, watershed planning, environmental public health, and the theory and practice of ecological economics. His books include The Great Experiment in Conservation: Voices from the Adirondack Park (2009), Frontiers in Ecological Economic Theory and Application (2007), Ecological Economics of Sustainable Watershed Management (2007), and Ecological Economics: a Workbook for Problem-Based Learning (2005). Jon is also an Emmy award-winning producer of films such as the four-part PBS series Bloom on sources and solutions to nutrient pollution in Lake Champlain. He was the Managing Director of UVM's Gund Institute for Ecological Economics from 2009-2012, President of the U.S. Society for Ecological Economics from 2010-2012, past editor of the Adirondack Journal of Environmental Studies, and serves on the board or advisory committee of numerous nongovernmental organizations. He has been a Fulbright Scholar at the Sokoine University of Agriculture in Tanzania; Visiting Professor at the University of Iceland, Pontificia Universidad Católica Madre y Maestra in the Dominican Republic, and Slovak University of Agriculture in Nitra; and was on the economics faculty at Rensselaer Polytechnic Institute before joining the University of Vermont in 2002.
Robert Richardson (Secretary-Treasurer)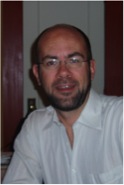 Robert Richardson is Assistant Professor of Sustainable Development in the College of Agriculture and Natural Resources at Michigan State University. He is a core faculty member with MSU's Environmental Science and Policy Program, and is also affiliated with the Center for Advanced Study of International Development and the African Studies Center. His research focuses on sustainable development, and the dynamics of relationships between the environment and socioeconomic welfare. His published work has appeared in Ecological Economics, Sustainability, and World Development. He also authored several studies of the economic benefits of wilderness areas in the western USA, including the values of ecosystem services. Dr. Richardson teaches courses in sustainable development and environmental studies at Michigan State University, and he has taught courses and conducted research in various regions of the USA and in sub-Saharan Africa, Central America, and the South Pacific. His research has been funded by the U.S. National Science Foundation, the U.S. Agency for International Development, and the United Nations Development Programme. He holds a PhD in Agricultural and Resource Economics from Colorado State University and a Master's degree from New York University. He has been involved in USSEE since 2001, and he was chairperson of the 2011 USSEE conference, which was held in East Lansing, Michigan. He has previously served on the USSEE board as secretary-treasurer.
Ken Bagstad (Member at Large)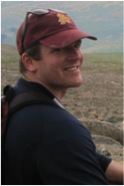 Ken Bagstad is a research economist working with the U.S. Geological Survey in Denver, Colorado. His research seeks to advance the science of ecosystem services - particularly in mapping ecosystem service flows and quantifying social values for ecosystem services - and to assist federal agencies such as the Bureau of Land Management, National Park Service, and Forest Service on using ecosystem services to support public land management. Ken completed his PhD at the University of Vermont's Gund Institute for Ecological Economics. His dissertation spanned several themes of ecological economics - subsidy reform, alternative macroeconomic indicators (e.g., applying the Genuine Progress Indicator at local and state levels), and ecosystem services mapping, valuation, and policy. Ken also holds a MS in ecology from Arizona State University and a BA in botany and environmental studies from Ohio Wesleyan University. Additionally, he serves as adjunct faculty in the University of Denver's Department of Geography, where he has taught courses on ecosystem services modeling.
Lisi Krall (Member at Large)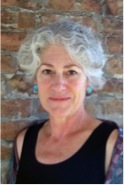 Lisi Krall is a Professor of Economics and Director of the Honors Program at the State University of New York at Cortland. She received her PhD from the University of Utah in a heterodox economics program. She has expertise in political economy, labor economics and ecological economics. She is an institutional economist with a breadth of academic articles and essays published in the Cambridge Journal of Economics, Journal of Economic Issues, Ecological Economics, Conservation Biology, Fisheries and ,i>Northern Lights. She has worked with the Foundation for Deep Ecology and is a board member of the Center for the Advancement of the Steady State Economy. Her book, Proving Up: Domesticating Land in US History was published with SUNY Press in 2010. The book explores the interconnection of economy, culture and land in the United States. She is presently working with John Gowdy on an evolutionary approach to understanding the impasse in reconciling the economy with the biophysical limits of the planet.
Laura Schmitt Olabisis (Member at Large)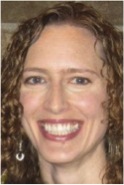 Laura Schmitt Olabisi is an assistant professor at Michigan State University, jointly appointed in the Environmental Science & Policy Program, and the department of Community, Agriculture, Recreation, and Resource Studies. She is a systems ecologist and modeler, often working directly with stakeholders using participatory model-building techniques. Laura's past and present research has addressed soil erosion, population growth, greenhouse gas emissions, water sustainability, energy use, deforestation, adoption of organic/sustainable agricultural techniques, climate change and human migration, and climate change and human health. Laura holds a B.S. in Environmental Science from Brown University, and a Ph.D. from the State University of New York College of Environmental Science and Forestry. Prior to her appointment at Michigan State, she worked as a post-doctoral researcher with the Ecosystem Science and Sustainability Initiative, housed at the University of Minnesota. Laura served on the scientific committee for the USSEE's 2011 conference, and is helping to create a Masters' level environmental modeling certificate at Michigan State.
Rumi Shammin (Member at Large)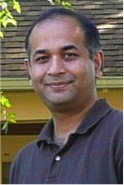 Md Rumi Shammin is an Assistant Professor of Environmental Studies at Oberlin College and has an interdisciplinary background that combines environmental engineering, natural resources policy and management, and environmental science. While he is not an economist, he has embraced ecological economics in his teaching and research. He teaches undergraduate courses on Environmental Analysis, Sustainable Cities, and Energy and Society where he covers topics related to ecological economics; authored several papers using economic input-output life cycle analysis of embodied energy and carbon emissions in the US; co-authored a paper on the Genuine Progress Indicator of north-east Ohio; used hedonic price analysis and travel cost method in his research involving valuation; leads an international research project on the economics and equity of solar home systems in Bangladesh; and is currently engaged in projects involving ecosystem service valuation and sustainability indicators. Professor Shammin has presented papers at each USSEE biennial meeting since 2005 and at ISEE meetings in Montreal, Oldenburg and Rio de Janeiro.
Mairi-Jane Fox (Student Member)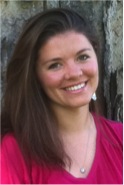 An enthusiastic teacher and dedicated researcher, Mairi-Jane Fox holds a Masters of Science in Ecological Economics from the University of Edinburgh and undergraduate degree from the University of Texas. With a global background, she has researched carbon capture & storage, corporate social responsibility, education theory, well-being & work, and heterodox economic theories & measurement tools. Mairi-Jane aims to be a discipline-connector, thought-encourager, and big-picture-synthesizer. Currently, Mairi-Jane is an impassioned adjunct professor at Colorado State University teaching Environmental Economics and the Economics of Gender and a PhD candidate in Human Dimensions of Natural Resources. At other times Mairi-Jane has composed sections of environmental impact assessment and trained colleagues about oil companies' health, safety, security and environment procedures at an international environmental consulting company; educated children as a classroom teacher and been a teacher mentor; served on the boards of non-profits; written situation reports for a private intelligence agency. A bibliophile living in Fort Collins, Mairi-Jane teaches dance and rides her bike to work.