---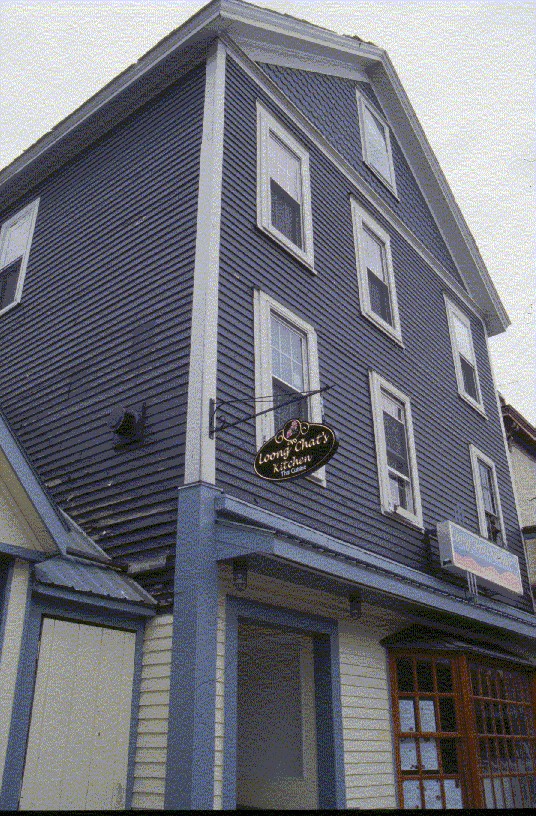 181 Church Street
(west side between Main and King)
Lois H. Coulter
Typical of commercially used buildings, the ground floor façade of this three story 3x3 bay building constructed ca 1845 has been altered beyond all recognition. Originally built as a residence on the outskirts of town for Ashel Peck, a Burlington lawyer who relocated to Montpelier in 1855 to take a position as a Justice of the Supreme Court of Vermont. Peck also served as Governor of the Stare of Vermont from 1874-1876.1 After Peck's tenure in the house, it became the property of UVM English and Latin Professor Nathaniel G. Clark (UVM Class of 1845). The wood frame front gable orientation clapboard clad house retains the pedimented gable, boxed molded cornice and attic light typical of the Greek Revival period.2 Presumably it once had a 3x3 bay façade. The windows are six over six lights in projecting wood surrounds. A massive central chimney and a smaller stove chimney also tend to support a construction date in the 1840s.

1 Abby Maria Heminway, Vermont Historical Gazetteer, Volume IV, p. 277
2 The Vermont Division for Historic Preservation, Vermont Historic Sites and Structures Survey, Burlington, Church Street.
---
Return to Church Street Corridor
---