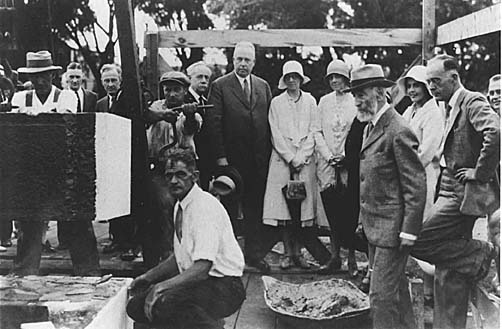 Ground breaking ceremony for the Robert Hull Fleming Museum, July 1, 1930.
Harry Perkins (far right) stands behind his father, George Henry Perkins, as he steps forward to lay the cornerstone. University president Guy W. Bailey (sixth from right) looks on.
Source: University of Vermont, Vermont (Winter,1985), p. 65.
University of Vermont Archives. Permission required for reproduction.