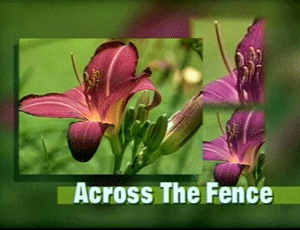 VIDEO: Margaret Skinner, Michael Brownbridge, and Tom Doubleday have graciously shared their time with public
television for a gardening series titled "Across the Fence."

Here are some stills from the video.

Approximately 15 minutes in length, the video gives a brief overview of some of the extensive work of the University of Vermont's Entomology Department
such as the Greenhouse IPM research as well as the Asian Longhorned Beetle initiative and projects.


Click on image above to view the video.

Available in Windows Media Player format.
Due to file size (45 MB), it may take a few minutes to download depending on your connection speed.





Home

|

About Us

|

IPM

|

Asian Longhorned Beetle

|

SunnPest

|

Intrnational

|

Database

|

Publications

|

Presentations | Audio & Video