SNIDER'S SNARE, PUERTECITOS, BAJA CALIFORNIA DEL NORTE, MEXICO
In 1960, my father started work on a piece of beach property in Baja California. It was on a small bay and the village was called Puetecitos. It is 52 miles south of San Felipe, a small port city at the northern end of the Sea of Cortez (Gulf of California). I have kept the place in the family and use it as my escape vacation home. I try and go there each May and December.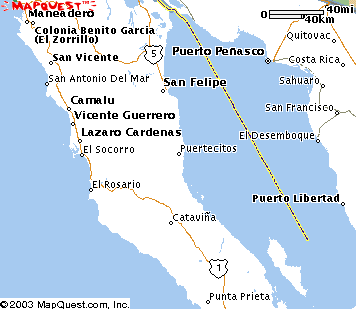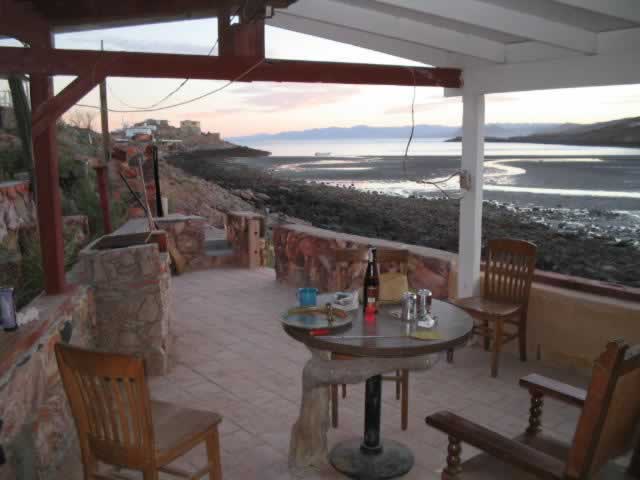 We have no telephone service, electricity four hours a day, no running water, and a flush toilet that operates on sea water you carry up from the beach right in front of the house. The house is a three bedroom model built out of beautiful natural stone, and features a huge porch. The name "Snider's Snare" was given to it some 25 years ago, and seems to have stuck.
---
VIDEOS:
If you would like to see the streaming video I shot in 2000 just click HERE.
These videos should download to your computer and then play on their own in a browser window:
View of San Felipe from the South
---
SNAPSHOTS:
Vacation snapshots - 2002 - May, 2003 - December, 2003 - May 2007
---
I hope you can drop in and visit me sometime.
-Tuna