DEBATE CENTRAL
Debating Resources for the World since 1994

ALUMNI PAGE
"As I graduate I may no longer be an active member of the LDU, but the LDU will always be an active part of me."
-Josue Hernandez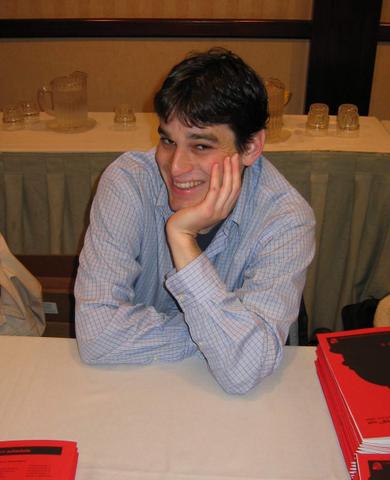 Hello LDU Alumni,
My name is Aaron Fishbone and I graduated from UVM in 2002. It seems so long ago that I stumbled into the Huber House, a bright eyed freshman, and, lo and behold, ended up debating for UVM for the next 4 years. Through ups and downs, wins and losses, and many different groups of compadres and friends, many of who are among my closest still, I now look back at my time with the LDU as one of the
monumental experiences of my life. Even after leaving Burlington for Washington D.C., the two roommates that I had have both been LDU alums.
In Washington I learned the importance of networking; of meeting people and developing contacts that can lead to friendships, jobs, joint projects, or new unforeseen paths in life.
After talking for a while, Tuna and I hit upon this idea: Why not, we thought, combine the fact that we all share our LDU past, with all that implies, with our knowledge of what it takes to succeed in that world? LDU alums work in a wide variety of fields, went to all manner of graduate programs, and live all over the place. This is an incredible network of intelligent, resourceful people, and the
purpose of this cite is to allow us to interact, reunite long lost friends, provide a forum for discussions, and provide professional or educational counseling, job opportunities, or anything else of value to each other, current, and future LDUers.
In addition, it can, at some point in the future, serve as a way to develop and fundraise for the LDU, which is clearly warranted by the current group of eager debaters seeking to go to CEDA Nats this year.
These are all goals that Tuna and I think are worth pursuing.
We would like each of you to please send a bio of yourself, in as much detail as you would like, including the year you graduated UVM,
graduate degree(s)/school(s) (if any), occupation(s) and where you currently live, along with a picture, to Tuna (subject heading: bio for alumni site). Oh, and let's not exclude our many fine coaches! They have been an invaluable part of our experiences! The plan is to develop a search engine where people can search by year of graduation, graduate degree, occupation, and geography to find those whom they might like to solicit advice from or just get in contact with.
Of course, if any of you have ideas or suggestions on how to enhance or develop the site please email me (afishbone@gmail.com) and Tuna and let us know.
Fret not-you will all still get your weekly fix of the Voice of Edwin. This site is supplemental, and designed to further unite us and
provide any manner of opportunities.
As Tuna mentioned in the Voice two weeks ago, I am currently in Haifa, Israel developing a national and regional debate program and
developing and conducting human rights training. I sincerely hope that you all like this idea and get involved, for its success relies entirely upon the desire of us alums to make it a success.
Salem and Shalom, Aaron Fishbone
Email us a short bio and don't be afraid to attach a recent photo (including kids & partner) alfred.snider@uvm.edu
Email Aaron about this project afishbone@gmail.com
Subscribe to the VOICE OF EDWIN newsletter at http://list.uvm.edu/archives/topicnews.html, click "Join or leave the list."
View a recent VOICE OF EDWIN newsletter
Visit the Lawrence Debate Union website.
PHOTOS TO TRIGGER MEMORIES