FIFTH INTERNATIONAL DEBATE ACADEMY SLOVENIA
IDAS 2007
2007 PROGRAM NOW COMPLETED
2008 DATES ARE NOVEMBER 23-30
THREE EVENTS:
WORKSHOP FOR UNIVERSITY STUDENTS
WORKSHOP FOR TRAINERS, COACHES AND TEACHERS
AN INTERNATIONAL TOURNAMENT
ACADEMY SPOTS FILLING UP FAST - APPLY TODAY
LOTS OF TOURNAMENT SPOTS OPEN
BACKGROUND ON MOTIONS (SEE BOTTOM OF PAGE)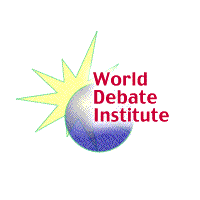 For university students and trainers/teachers
17th – 25th November 2007, Ormož/Ljubljana, Slovenia
PLEASE BE AT THE ACADEMY BY 5 PM ON SATURDAY 17 NOVEMBER!
TRANSPORTATION LINK INFORMATION
Organized by:
ZIP – Za in proti (ZIP), Pro et Contra, Institute for the Culture of Dialogue, Slovenia
WDI – World Debate Institute, University of Vermont, USA
Webpage, registration form, scholarship form: http://debate.uvm.edu/idas2007.html
For the latest news, see our blog at http://internationaldebateacademy.blogspot.com/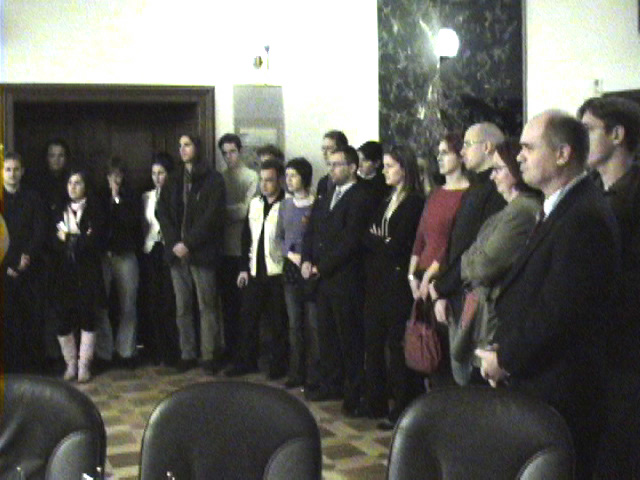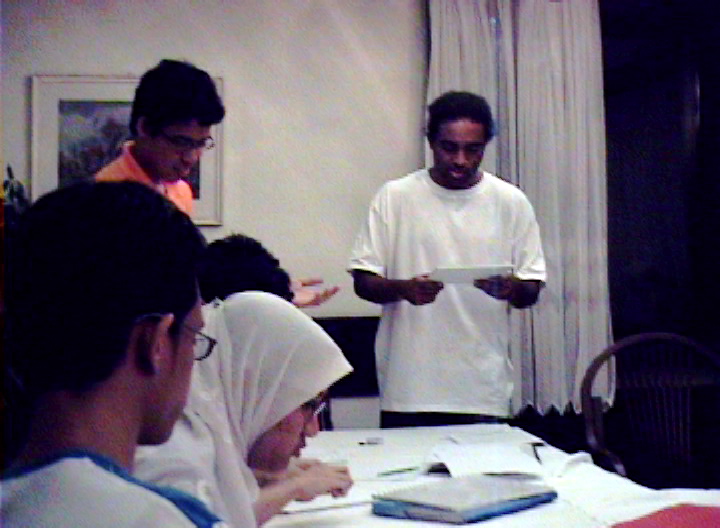 What is it about?
It is the most international British Parliamentary Debate Training in the world with a distinguished training group. Attendees have come from over 26 different debating nations. The program involves a rigorous combination of lectures, skill exercise sessions and two practice debates per day. A major tournament will take place at the end. This year the tournament at the end of the Academy is open to all interested university debaters, so everybody who does not have time to come for the whole week can join us only for the tournament.
International Debate Academy Instructional Sessions - Ormož, Slovenia November 17-23 2008.
International Debate Academy Tournament - Ljubljana, Slovenia November 23-25 2008.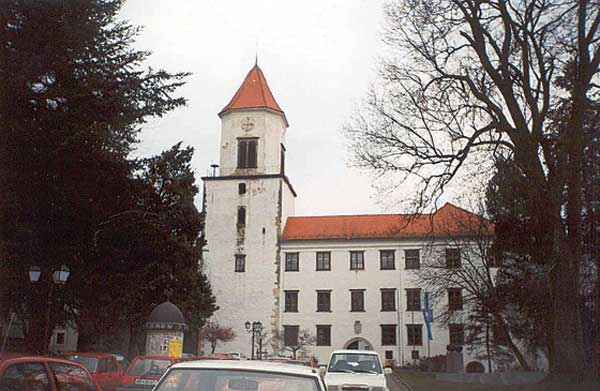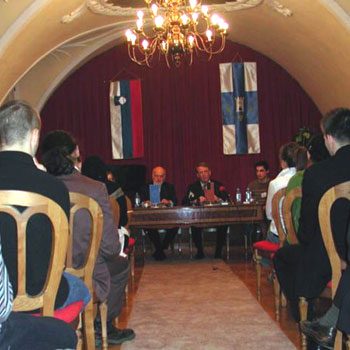 | Ormož Castle | Symposium with EU and USA ambassadors |

FACULTY FOR 2007
Jens Fischer, Berlin Debating Union, Germany, Europeans CA
Neill Harvey-Smith, UK, Former WUDC Finalist
Steve Llano, St. Johns University, USA
Loke Wing Fatt, SAID, Singapore, WUDC breaking judge
Branka Marušic, EUDC President, Croatia
Rhydian Morgan, UK, Euros winner & multiple CA
Sam Nelson, Cornell University, USA
Uve Poom, Estonia, 2007 Euro ESL Champion
Bojana Skrt, Za in proti, zavod za kulturo dialoga, Slovenia
Alfred C. Snider, University of Vermont, USA, Director, World Debate Institute

More announced later… LOOK FOR ADDITIONAL UK FACULTY COMING SOON!
Dates for the Academy Instructional Sessions
Arrival: Saturday, the 17th, opening of the Academy at 1700 hours.
Departure for Ljubljana on organized bus: Friday morning, the 23 November 2008.
Dates only for the tournament
Arrival: Friday, the 23nd tournament begins at 1400 hours.
Departure: Sunday, the 25th late afternoon
Who can apply?

Students: For the whole Academy, everybody interested in debating is welcome, and can be beginners or they can be very experienced. The training will be divided into different tracks, based on the participant's needs and experience, but reflecting realistic pedagogical needs. Attendees will take a chartered bus to Ljubljana for the tournament.
Students: For the tournament only. Come and join us for spirited competition and fellowship. For the tournament only you apply as a team. One judge per 1 or 2 teams, 2 judges per 3 or 4 teams. Arrive in Ljubljana on Friday 23 November 2008 by 1200 hours.
Trainers and Teachers: We will also have a track for trainers, coaches, team organizers and club trainers that will be far more flexible. See how debate training is done by those experienced, attend seminars on materials and technique, learn adjudication and a lot more. Trainers will accompany everyone to Ljubljana and will judge at the tournament.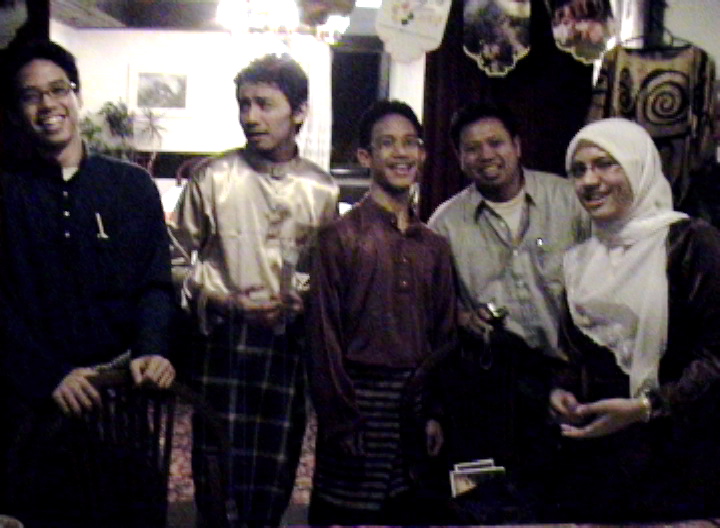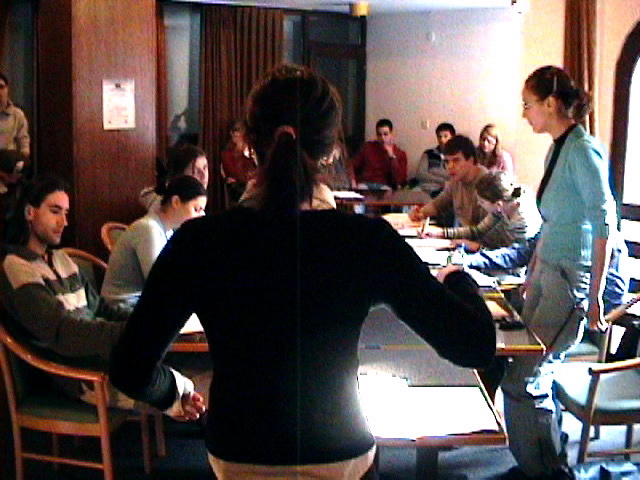 Participation fee
The whole Academy (it covers 8 days full room and board – accommodation/food, training and materials) 200 EURO.
Tournament only (it covers 2 days full room and board – accommodation/food, tournament expenses) 45 EURO.
The payment should be made in cash on arrival.
This is a non-profit project, and no organizers or trainers are paid for their effort. Fees are designed to cover some costs only.
Scholarships - SCHOLARSHIP DEADLINE HAS PASSED
There are limited scholarships available. The scholarship application procedure is as follows: submit a scholarship form, receive a scholarship, and formally accept the scholarship. Scholarships will not be available for travel. SCHOLARSHIP SUBMISSION DEADLINE IS 1 OCTOBER 2008. Download the scholarship application at http://debate.uvm.edu/idas07scholform.doc .
Application deadline: October, 15th 2007 - EXTENDED UNTIL ALL SPOTS ARE TAKEN
Organizing committee:
Director of the Academy: Bojana Skrt, ZIP, bojana.skrt@siol.net
Head of the Training: Alfred C. Snider, World Debate Institute, University of Vermont, alfred.snider@uvm.edu
To Register and For Information:
Director of communication and registration: Sintija Dobrotinšek, ZIP, sintijadobrotinsek@yahoo.co.uk
Topic areas will emphasize the theme of equal opportunities.
DOWNLOAD THESE PDF FILES
General information about equal opportunities
General information about discrimination
Equal opportunities for ethnic minorities
Equal opportunities for those with disabilities
Equal opportunities for different genders
Equal opportunities for homosexuals