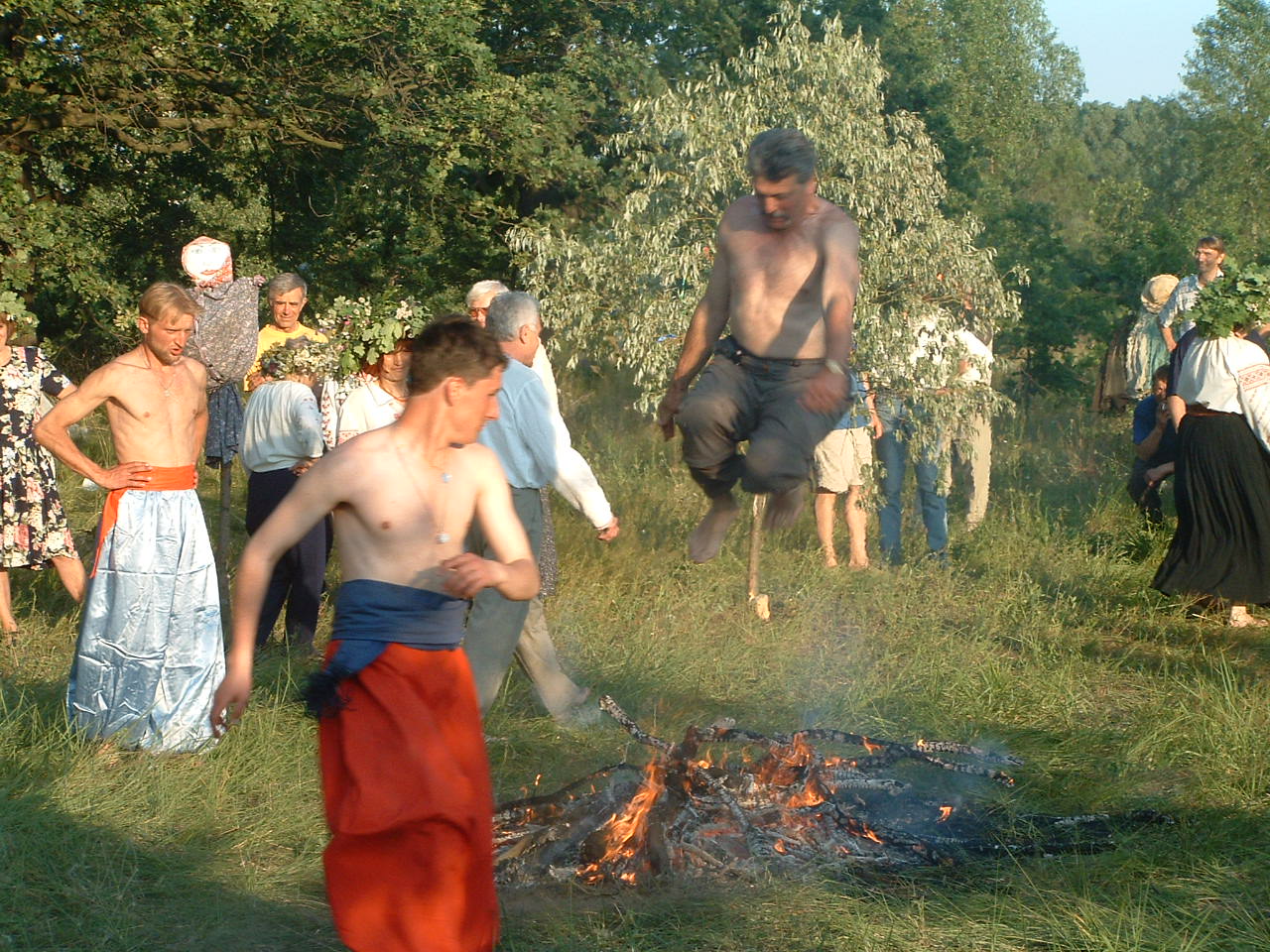 Jumping over the Kupalo fires, midsummer's day, 2004, Trukhaniv Island in the Dnipro river, Kyiv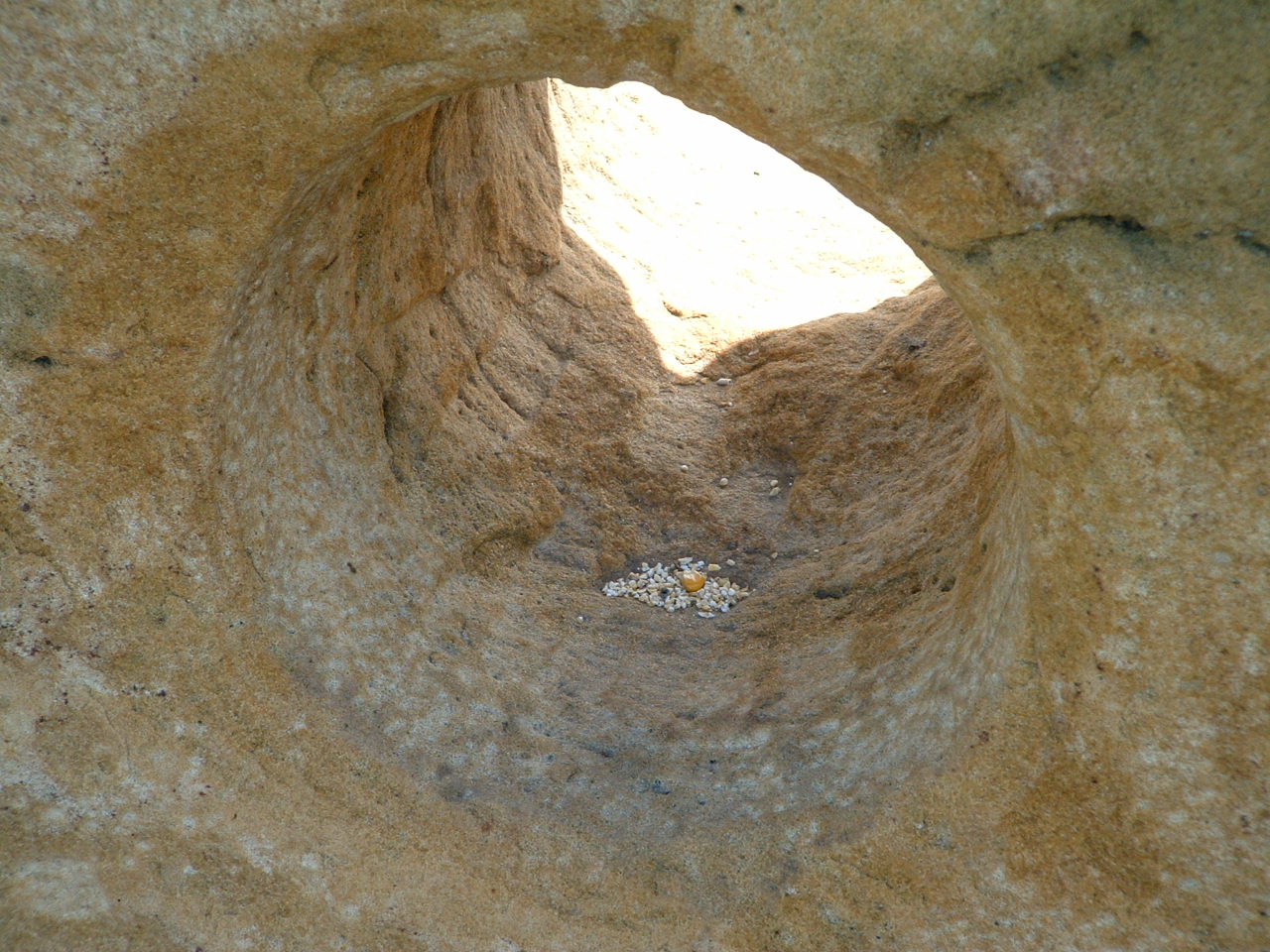 Related articles:
Paganism is frequently cast by Anglo-American scholars as a form of "nature religion." Some have also identified its political leanings as left rather than right. This article tests these preconceptions against the evidence provided by East European, especially Ukrainian, Paganism or "Native Faith." The author examines Native Faith notions of nature as land, as "blood," and as "tradition," and argues that these are underpinned by a concept of "territorialized ethnicity"—the belief that ethnic communities are natural and biological entities rooted in specific geographical territories. The article traces this idea to its precursors in European and Soviet thought, and suggests that it may be more commonly found around the world than Western theorists presume. In light of such a different understanding of nature, the concept of "nature religion" may need to be rethought.


In Search of Deeper Identities: Neo-Paganism and Native Faith in Contemporary Ukraine
.
Nova Religio
8 (3), 2005, pp. 7-38. (First Prize Winner of Thomas Robbins Award for Excellence in the Study of New Religions, 2005.)
Click for pdf
.
This article examines the growth of Neopaganism and Native Faith in post-Soviet Ukraine. It traces the historical development of Neopagan ideas and contextualizes their emergence within the cultic milieus of alternative religion and ethnic nationalism. It surveys the main contemporary Ukrainian Neopagan and Native Faith groups and movements, assessing their future growth possibilities and comparing them with more familiar forms of Western Neopaganism. The author argues that these Ukrainian movements have become caught up within a set of ideas which are ideologically right-wing and scientifically insupportable, but that this represents a phase of development comparable to an earlier phase of Anglo-American Neopaganism, at least in its reliance on "alternative" scholarship and on a strong form of "identity politics." Like those Western movements, Ukrainian Native Faith might overcome its present-day limitations, but this will be difficult as long as the country continues to face the economic and political struggles within which it has recently been mired.
"The Revival of Ukrainian Native Faith," in
Modern Paganism in World Cultures: Comparative Perspectives
, ed. M. F. Strmiska (ABC-Clio, 2005).
Articles in
The Encyclopedia of Religion and Nature
, ed. by J. Kaplan, B. R. Taylor (ed.-in-chief), L. Hobgood-Oster, A. Ivakhiv, and M. York (2 volumes, London: Thoemmes Continuum, 2005): "Neo-Paganism in Ukraine," "Russian Mystical Philosophy and Nature" (with M. N. Epstein), "Slavic Religion," and others.
"Scholarship on the Ancient Eastern Slavs: A Bibliographic Overview." Ethnic Forum (Journal of Ethnic Studies and Ethnic Bibliography) 15:1/2, pp. 162-175. Kent State University, Ohio.

This article summarizes and evaluates the major ethnographic, archaeological, historical and other scholarly sources on the ancient Eastern Slavs, their cosmology, mythology and religious practices. I assess some of the controversies in scholarship on the ancient Indo-Europeans and the ethnogenesis of the Slavs, Marija Gimbutas's work on the matricentric "Old European" civilization, and the problems of reconstructing an ancient worldview from its remnants preserved in the Christian-pagan "double-faith" of the nineteenth and early twentieth centuries.
"The Cosmos of the Ancient Slavs." Gnosis 31 (Spring 1994), pp. 28-35.
A popular presentation of the archaic Slavic cosmos, its sense of space and time, and the ways it has been re-emerging, and inspiring cultural and religious movements, since the fall of the Soviet Union.