Melissa Murray, Director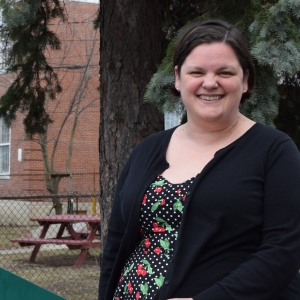 Melissa oversees all of the activities at the Women's Center and works to develop and uphold its vision and mission. As a leader, she addresses a variety of constituencies, covering a diverse set of concerns and promoting opportunities and educational equity for all women and female identified people. Melissa also consults with groups and individuals on personal and professional needs, and with administration on gender equity issues regarding gender-based violence. She serves as a liaison between the UVM community and other organizations and works with relevant groups and individuals on promoting an equitable, non-sexist, and culturally pluralistic environment at UVM.
Email: melissa.murray@uvm.edu
Phone: 802-656-2925
Sarah Mell, Education & Outreach Coordinator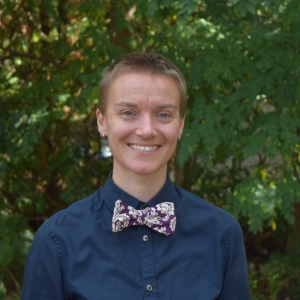 Sarah has been active in the field of sexuality education for more than a decade, with much of that work focused on college and University campuses. Trained by the award-winning education team at Planned Parenthood of Northern New England, much of Sarah's work focuses on intersections of identities and power as they relate to our understanding of intimate relationships and sexuality. As Education & Outreach Coordinator, Sarah provides training and workshop opportunities for students, staff, and faculty on concepts of positive sexuality, the prevention of sexual and intimate partner violence, and the ways we experience power and privilege in relationship to ourselves and others. She is responsible for the coordination of the annual Dismantling Rape Culture Conference each spring, as well as for getting the word out about who the Women's Center is and what we do on campus and in the community. She is happiest when she is performing on stage, or when talking with college-aged men about all things related to sexuality.
Email: sarah.mell@uvm.edu
Phone: 802-656-8525
Judy Rickstad, Campus Victim's Advocate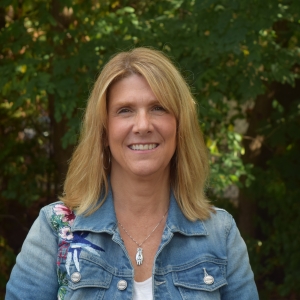 Also known as the "Victim's Advocate," Judy is responsible for providing direct services and coordinating services on campus for victims of sexual assault, stalking, and relationship and domestic violence. She serves as a confidential source to provide options, information, and advocacy to survivors of sexual violence, and to friends and family members. Additionally, Judy provides educational programs around issues of gender violence to students, staff, and faculty, and chairs the Sexual Violence Response Team. As an advocate, she works closely with a variety of campus and community organizations to help prevent violence and to provide the best service possible to survisors.
Email: judy.rickstad@uvm.edu
Phone: 802-656-9538