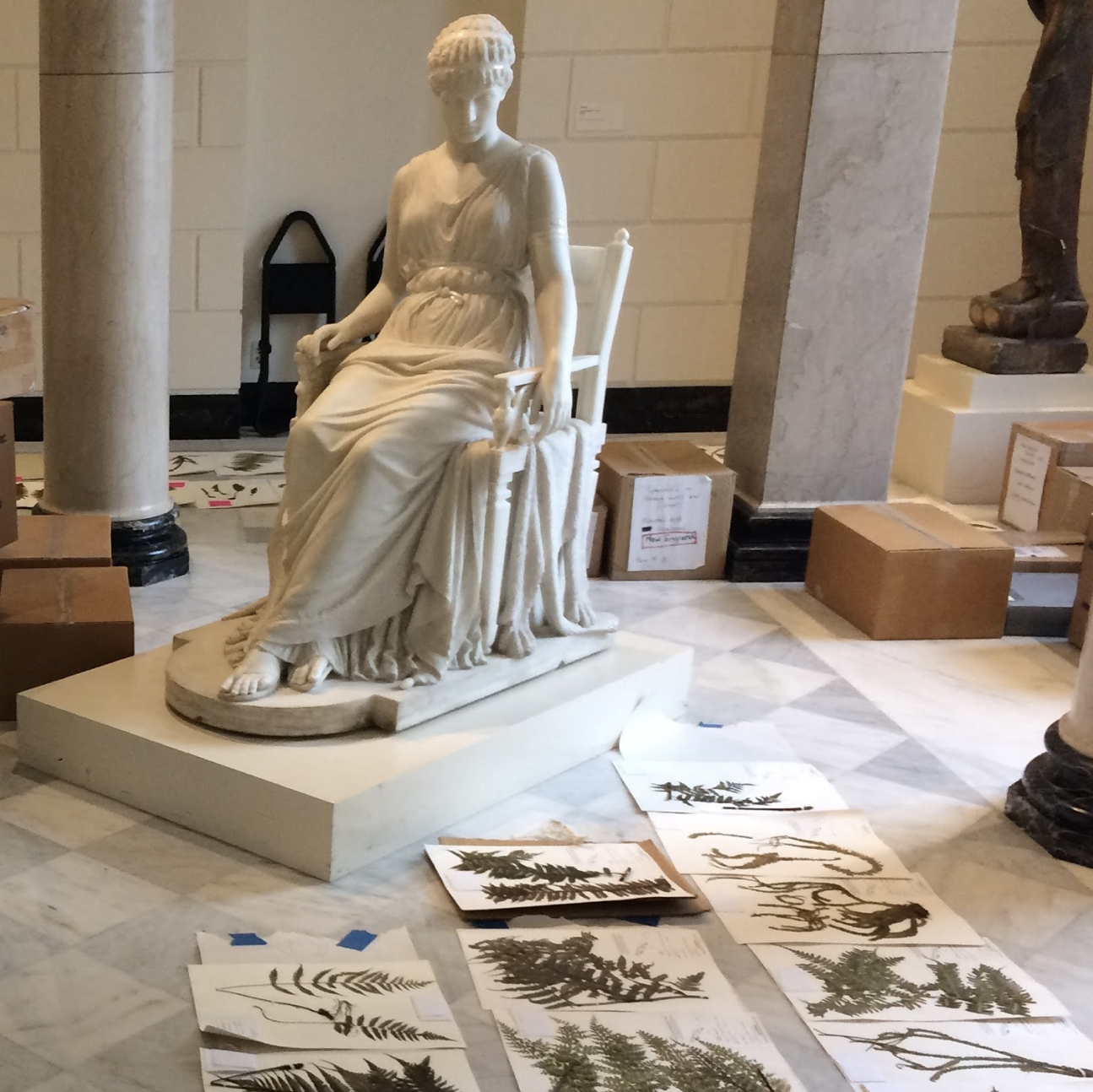 Thanks to an outpouring of support by the herbarium's community of friends—nearly 100 volunteers showed up to help—most of the affected specimens dried within one day, many in the Marble Court of the Fleming Museum of Art next door. The rest were sent to a special archival recovery facility in Massachusetts. On Torrey's lower floors, the zoological collections escaped unscathed. But water damage had compromised the building's interior. Within one week of the fire, all the natural history collections were relocated to temporary quarters elsewhere on campus.
Restoration
Torrey Hall opened in 1863 as the University's new library and museum, and it was added to the National Register of Historic Places in 1973. In 2016, the University began a major exterior renovation, in part to restore the multi-colored slate mansard roof added to the building in the 1870s. The fire interrupted this project, but the renovation was nonetheless completed on schedule in April of 2018.
Vision
Because of the fire, we now have the opportunity to reenvision Torrey Hall as a building fit for our 21st-century museum. A team of architects is working closely with museum staff to design a fully renovated interior, including more space for collections growth, much improved access for those with disabilities, and state-of-the-art freezing facilities for better collections care. The gem of the new Torrey Hall will be a dedicated public exhibit hall where we can proudly display our collections and forge a new connection with our Vermont community.
Floorplan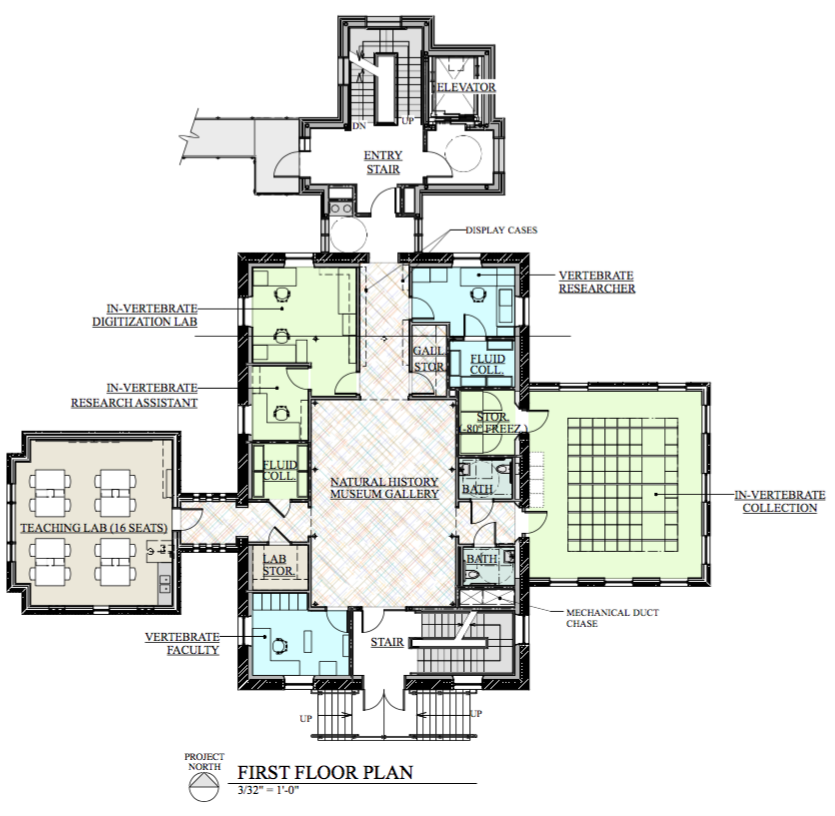 The renovated first floor will include a public gallery for exhibits and an up-to-date teaching lab. Smith-Alvarez-Sienkiewycz, Architects
Rendering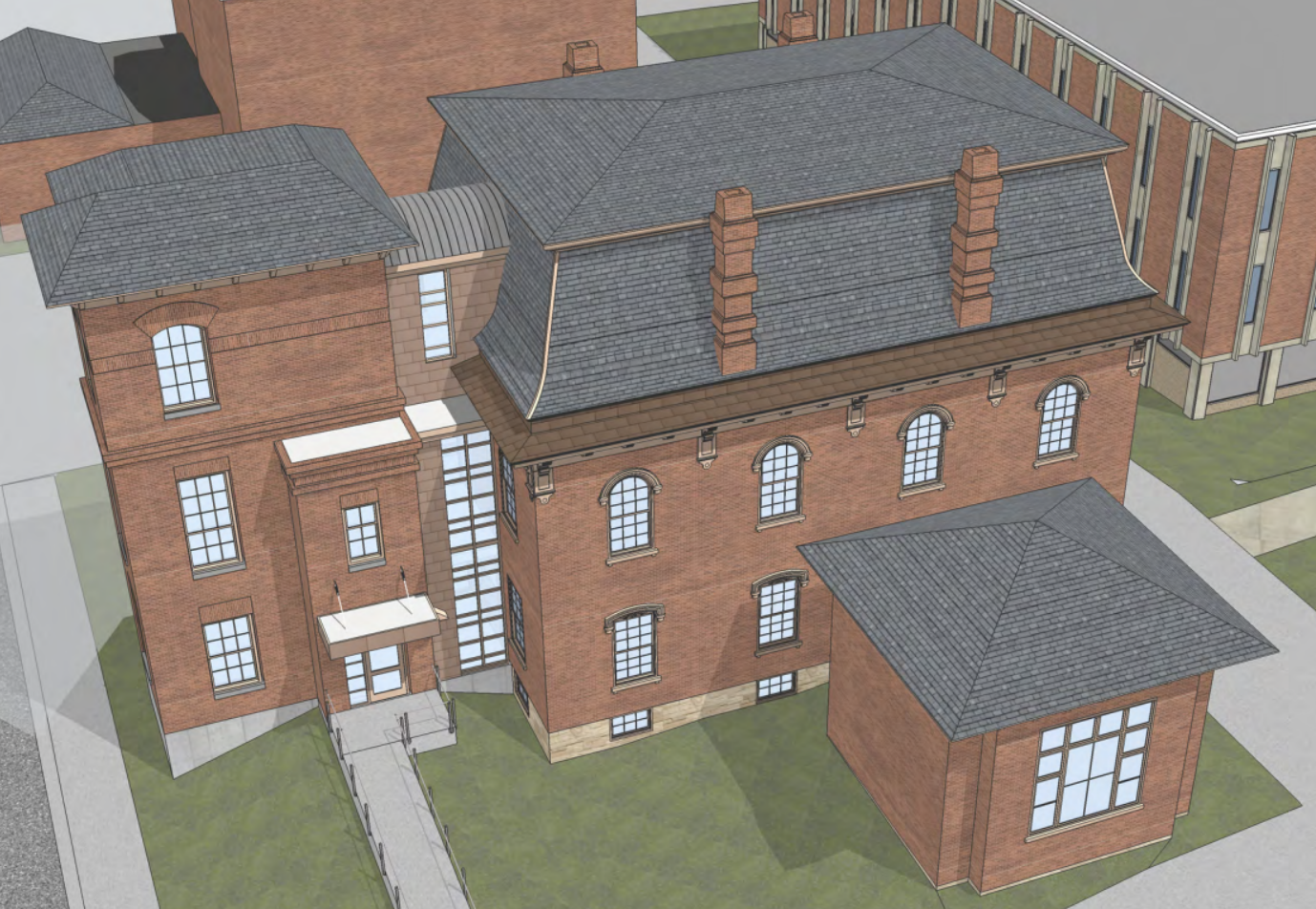 The planned rear addition contains a stairwell and elevator that will allow wheelchair access and comply with modern safety codes. Smith-Alvarez-Sienkiewycz, Architects