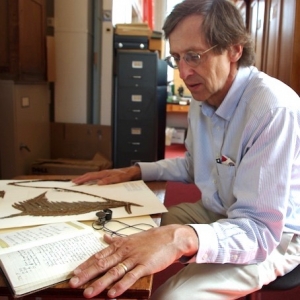 David Barrington
Curator
Dave has directed the Pringle Herbarium since 1974. Prior to coming to the University of Vermont, he studied plant systematics and evolution at Bates College and Harvard University. His current research focuses on the geographic diversity and evolution of ferns in tropical America and Asia. He also documents the genetic diversity of the New England flora with the goal of inferring its post-glacial biogeographic history. As part of that project, he is investigating the genetic impact of harvesting on fiddlehead ferns and the post-glacial migration of the endangered beach pea. At UVM, he has taught classes ranging from introductory biology to the evolution of ferns. Every other January, he leads a field course in Costa Rica on the evolution of tropical flowering plants. Dave is the chair of the Plant Biology Department at UVM and has served as the president of the New England Botanical Club. Visit Dave's website.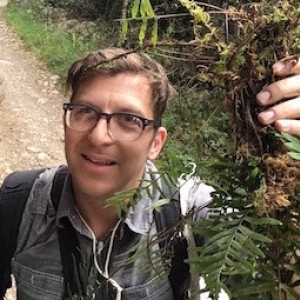 Michael Sundue
Assistant Curator and Research Librarian
Michael curates both the Pringle Herbarium and the Tryon Pteridophyte Library. After studying biology at UVM, he did his doctoral work on systematic botany at the New York Botanical Garden through the CUNY Graduate Program. His research focuses on the evolution and systematics of tropical ferns and lycophytes. Currently, he is working on a monographic revision of grammitid ferns (Polypodiaceae), integrating fossil data into land plant phylogenetics and macroevolutionary analyses, and studying floristics of the neotropics and Papua New Guinea. Visit Michael's website, Ferns of the World.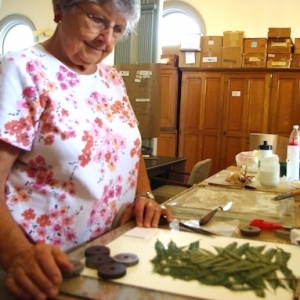 Hilda White
Collections Co-Manager
Hilda has volunteered at the herbarium since 1998, after she retired from her job as a chemistry lab technician. She mounts specimens, supervises work-study students, and teaches proper mounting techniques to visiting classes. To date, she has mounted over 30,000 specimens.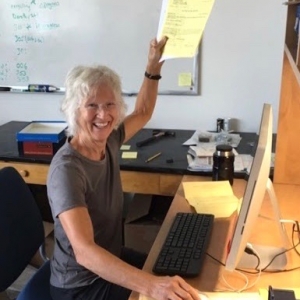 Eunice Froeliger
Collections Co-Manager
Eunice, a former faculty member with the UVM Department of Microbiology and Molecular Genetics, has volunteered since 2014, after retiring as supervisor of the Microbiology Program at the Vermont Department of Health Laboratory. She manages the active loans and exchange program that the herbarium has with other national and international institutions and qualified investigators. She also helps to maintain the collection and to supervise work-study students.