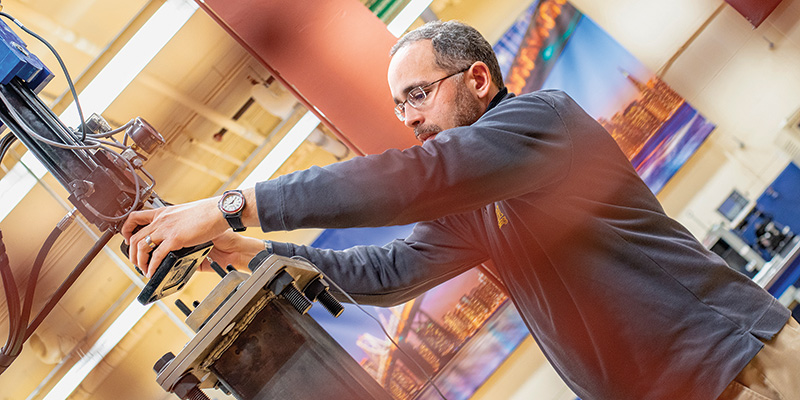 Endowed professorships and chairs not only help the university attract leading scholars, scientists, and artists, but also create resources to further their success on the UVM faculty. The Move Mountain campaign has created sixty-seven new endowed faculty positions, funded by over $65 million in gifts.
DAMAGE CONTROL
by Joshua Brown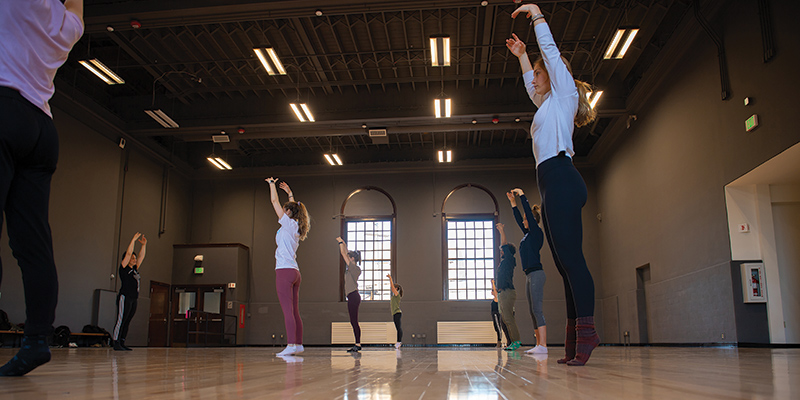 Laboratories to dining halls, art studios to athletic fields, a college campus is a diverse village for learning. The Move Mountains campaign raised $99 million in support of facilities, twenty-one projects in all. But new construction and renovation is not about the buildings themselves, but the work they enable.
STATE OF THE ARTS
by Kaitie Catania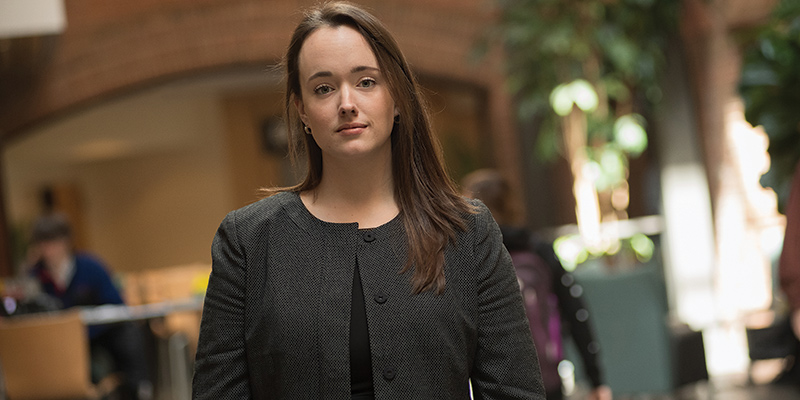 Making a UVM education more affordable was a top priority of the Move Mountains campaign, with more than $80 million donated and 272 scholarships added. We profile six promising graduates of the Class of 2019, all boosted by the support of donor-funded scholarships.