Helping Vermont consumers, students gain advocacy experience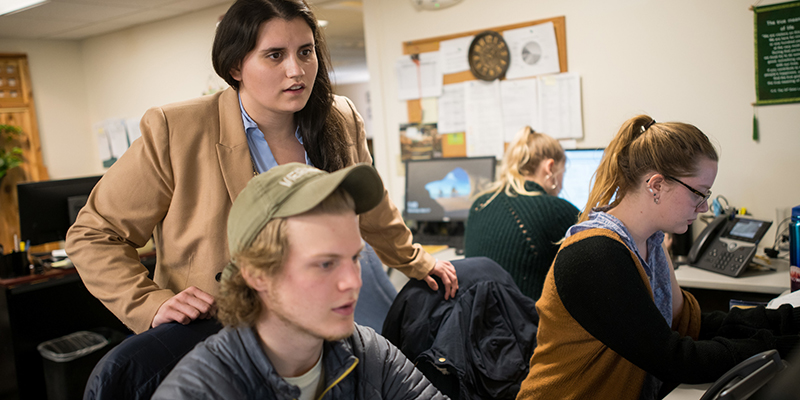 Anyone who has made a trip to Pho Dang Vietnamese Café in Essex Junction might recall the tasty pho noodles, sweet iced coffee or low-key atmosphere. What they likely won't think about is whether they paid for their meal with cash or a credit card.
Walking into Morrill Hall Tuesday and Thursday mornings during his first semester at UVM, Tom Freeman has stepped into an immersive learning experience of a different sort. 
Professor Trish O'Kane's new course, "Birding to Change the World," began far from Derway Island at the north edge of Burlington, where, one afternoon last autumn, her class of UVM students tromps through a floodplain forest with a crew of kids from nearby J.J. Flynn Elementary.