For Students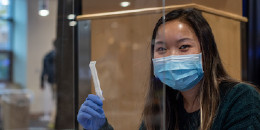 Mask Optional Policy Adopted 
Effective March 19, 2022, masks will be optional in all indoor locations at UVM (see exceptions under "Safety Guidelines" at right).
COVID-19 PCR testing remains available for students at the Davis Testing Center. 
View more information here.
For Employees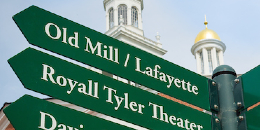 If you feel like you may be suffering from COVID-19 symptoms, rapid antigen testing is available on campus. Free antigen testing for symptomatic faculty/staff at Jeanne Mance on a walk-in basis M-F from 9 a.m. to 11 a.m. and 1 p.m. to 3 p.m. (Service at Jeanne Mance ends on May 16).
Safety Guidelines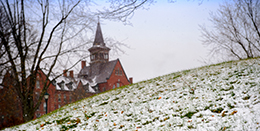 Updated March, 2022 — View COVID Safety Guidelines. 
All members of the community should keep masks accessible, as there are times and places in which it will be necessary to mask.
Masks are required at Student Health Services including at the symptomatic testing location at Jeanne Mance.
Clinical and internship sites, including UVMMC, may have specific mask requirements which supersede UVM's mask policy. 
Wear masks when you want to make sure you are safe. If you need new KN95 masks, stop by the Testing Center in the Davis Center. If you have symptoms, stay home—do not come to work or go to classes.
View more information here.