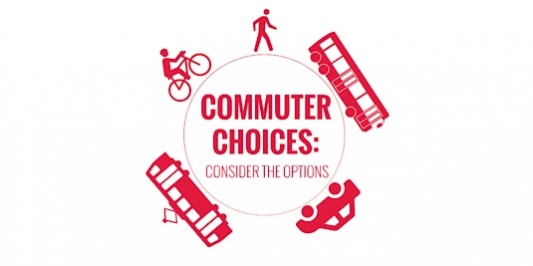 Choose your way of how to get to and from work or school.
Employee Commuter Benefits
The University of Vermont offers employees a range of commuter benefits to use transit, carpool with colleagues, walk, run or bike. These benefits are offered through subsidies, pre-tax savings, discounts and additional incentives.  Learn more about the commuter benefits offered to our faculty and staff.  Commuter options are enhanced through our partnership with Chittenden Area Transportation Management Association (CATMA). 
As UVM continues to invest in expanding academic and research facilities across campus, parking capacity will continue to decrease. Reducing drive-alone vehicle demand is an essential component of the University's Transportation Demand Management (TDM) plan and faculty and staff are encouraged to try alternatives to driving alone.
Learn more about:   Employee Commuter Benefits 
Student Commuter Benefits
The UVM Campus is conveniently accessible by Green Mountain Transit (GMT) bus, on foot, or by bicycle.  Additionally, those who must drive can save on parking permit costs by commuting with others and sharing the expense.
Learn more about:  Student Commuter Benefits and the commuting options available to students.