Volunteer Docent Program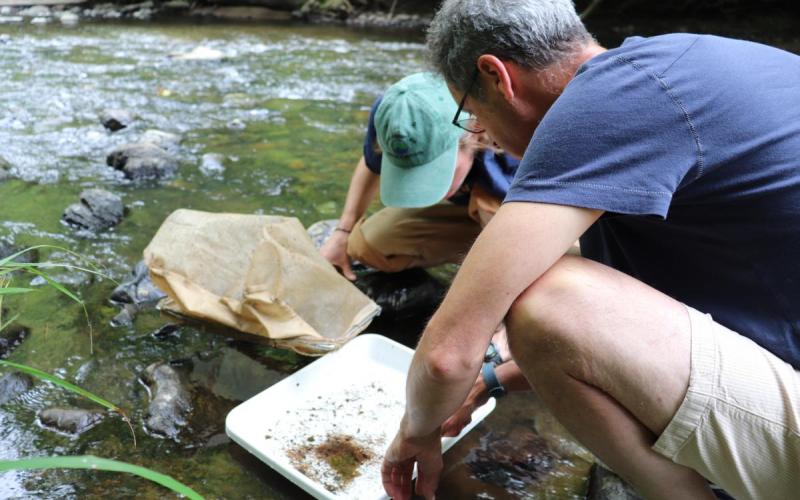 The Lake Champlain Sea Grant Docent Program is a volunteer-based effort that supports the successful Watershed Alliance K-12 education program. The Docent program trains individuals on specific watershed science topics and curricula so they are that they then teach to K-12 school and community groups. The program is a great way to expand personal knowledge and skillsets and to be a part of a larger environmental science and education team. This is a 1 year commitment and docents usually teach 2-3 times a month during our field seasons which are as follows
Fall Season: late August to early November
Spring Season: late February/early March until mid May
Summer Season: mid May - early August
Want more information? Contact Ashley Eaton akeaton [at] uvm.edu or (802) 391-4410
Docent Responsibilities
Docents attend watershed science trainings and build their skills so they can extend their learning to students, teachers and the community through:
Not interested in presenting programs? Docents can also support the education programming in other ways such as through the creation of supporting educational materials or assisting staff on other education projects.
Docent Program Benefits
There are many reasons to join our docent team! As a docent you will receive access to ongoing opportunities for lifelong learning in science, nature, and the culture and history of the Lake Champlain basin, make a positive impact in your community, explore a career path while building professional skills and make new friends!
Want more information? Contact Ashley Eaton akeaton [at] uvm.edu or (802) 391-4410
Resources for Current Docents
Handbook - coming soon!
Lab Trainings - coming soon!