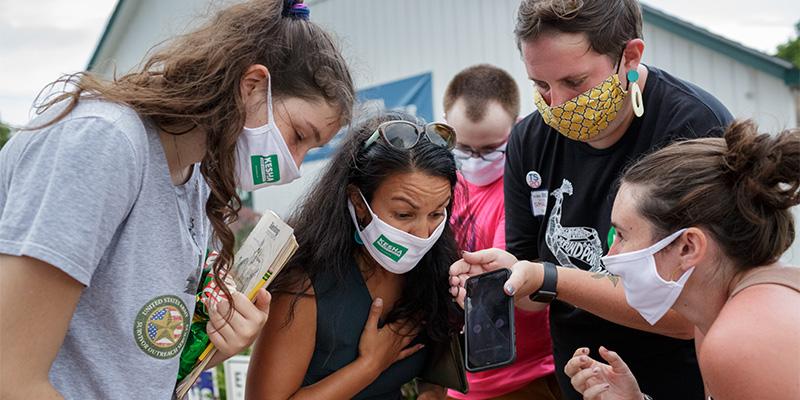 Kesha Ram '08 won a bid for election to the Vermont Legislature in the state's primary held August 11, 2020. She is now set to be the first woman of color in the Vermont State Senate. In the Chittenden District, the state's most hotly contested Senate primary race, Kesha was second, only behind one of several incumbents in votes received. 
This was an equally exciting time for...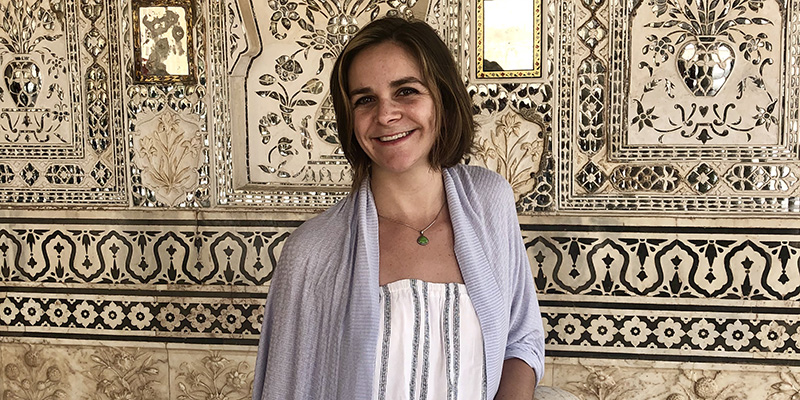 Rubenstein School graduate Lauren Masters '18 combined a Parks, Recreation and Tourism degree, a Business minor, internships and work experience, and a Sustainable Innovation MBA at UVM as stepping stones to a career in sustainable business management.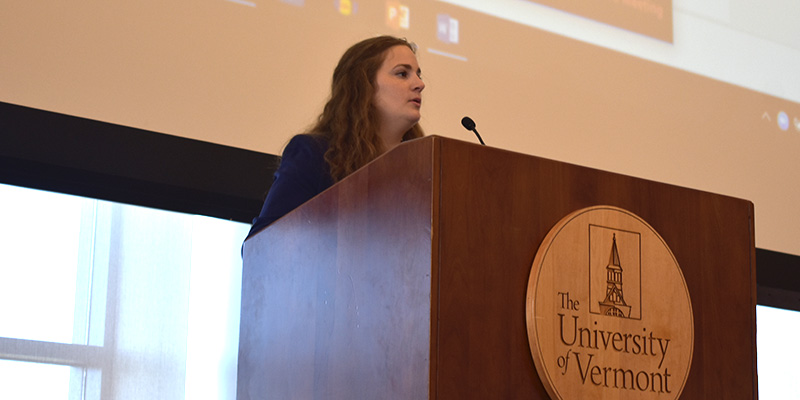 I stood at the entrance of the UVM Davis Center's Grand Maple Ballroom and watched as people filed in to the 2018 UVM Rally for Climate Action. With most of the 300 seats already filled, newcomers lined up along the wall and sat in empty floor space. I turned as Senator Bernie Sanders walked into the room, and the audience erupted into applause and cheering.