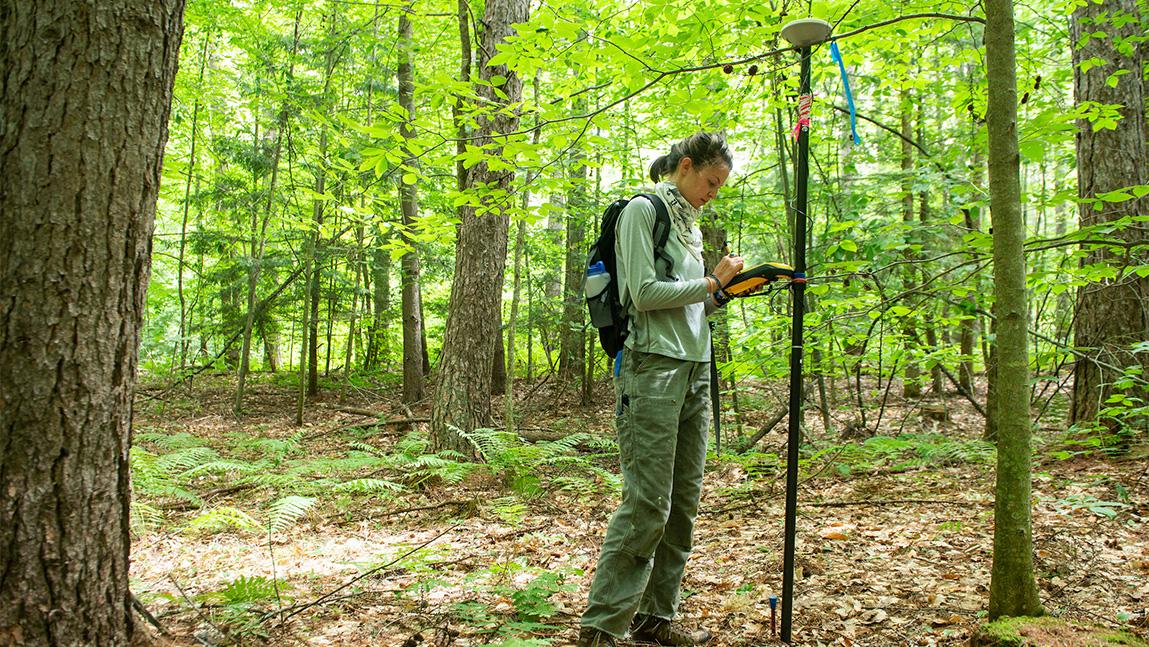 Senior Olivia Lopez '21, from North Andover, Massachusetts, came to the University of Vermont (UVM) as an Environmental Sciences major, added a double major in Forestry, and became a leader for environmental sustainability and inclusion across campus.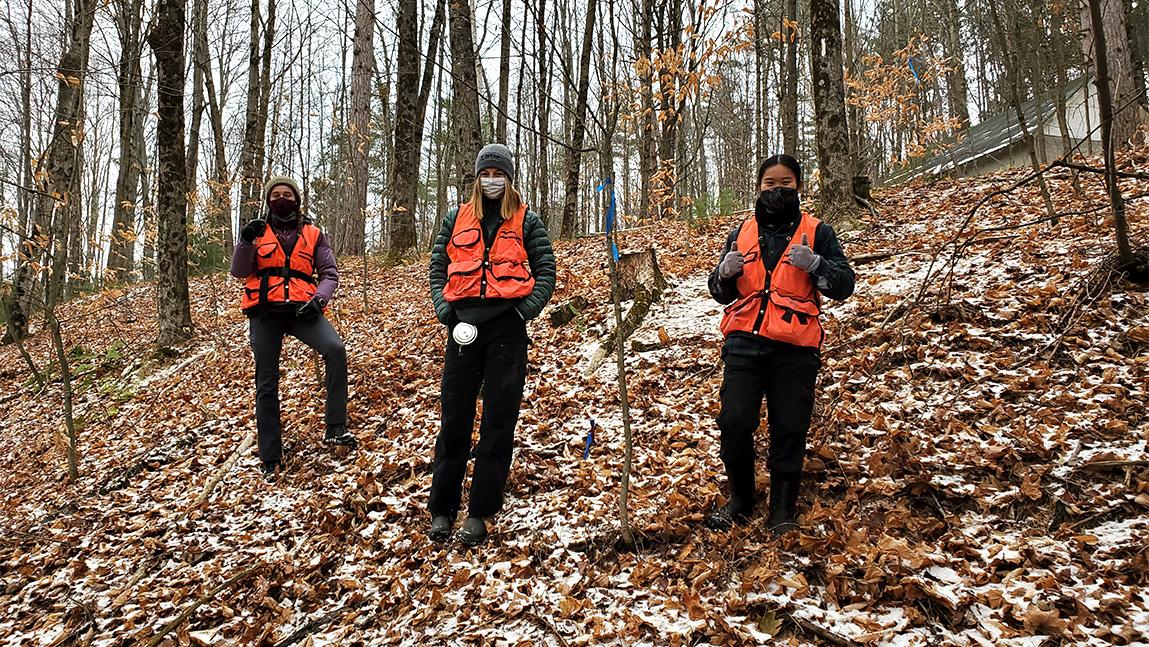 The University of Vermont (UVM) Rubenstein School of Environment and Natural Resources has established 464 permanent monitoring plots on UVM Forests. During the summers of 2019 and 2020, a total of nine students worked with Ralph Tursini, Rubenstein School forest coordinator, and used surveying and mapping equipment, including hip chains, siting compasses, and GPS, to locate the one-fifth-acre plots.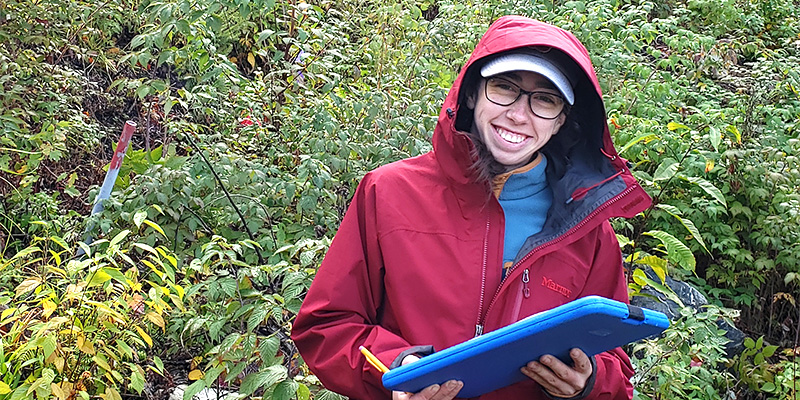 Forestry major Maria Emanuelli '20 took advantage of academic and experiential learning in the Rubenstein School and career networking connections through the Society of American Foresters. She will start in an entry level position with the U.S. Forest Service after graduation.