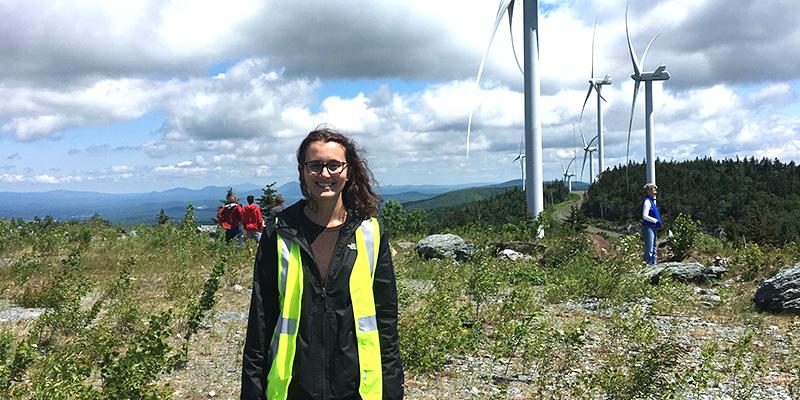 This summer, I completed an internship with Green Mountain Power based in Colchester, Vermont. The focus of this internship was to organize and give public tours of Green Mountain Power's Kingdom Community Wind facility three times a month from June to August.
In total, I gave 9 tours to over 500 members of the public. Each tour began at the Operations and Maintenance building, where we...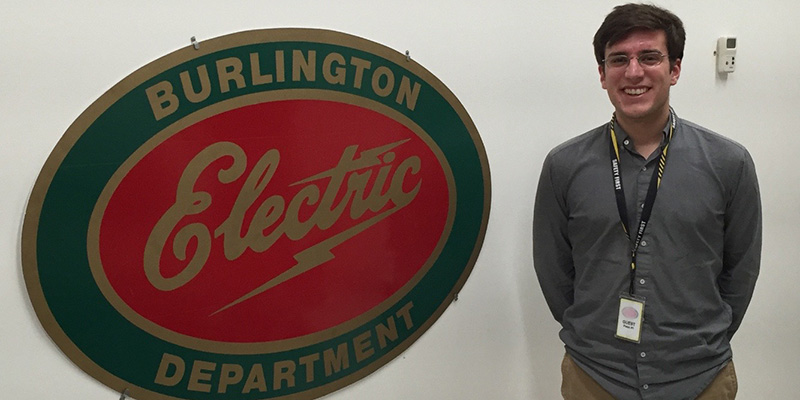 In the fall of 2015, I worked as a research assistant on the UVM Off-Campus Energy Study. The study, run by Rubenstein School Ph.D. candidates Dan Fredman and Elizabeth Palchak, examines how monetary incentives and real-time feedback influence electricity customer behavior.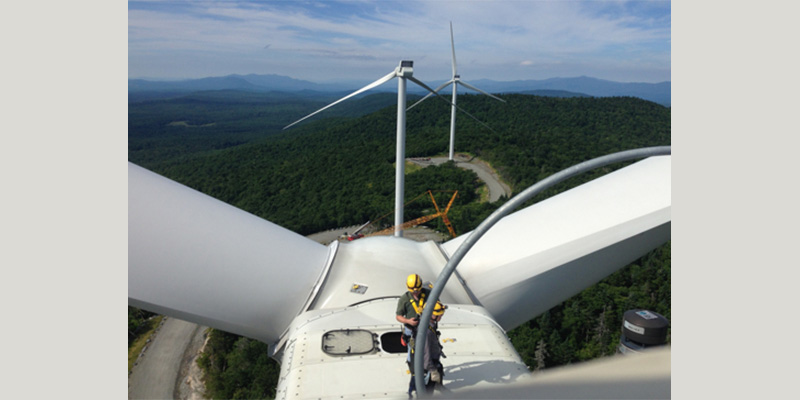 During the summer of 2014, I interned for Green Mountain Power, a private utility company in Vermont. GMP delivers electricity to over a third of all people in the state. A certain percentage of that power is produced by the company itself instate, most of which is renewable. I was brought on to their communications team to help lead tours of one of their two wind farms.