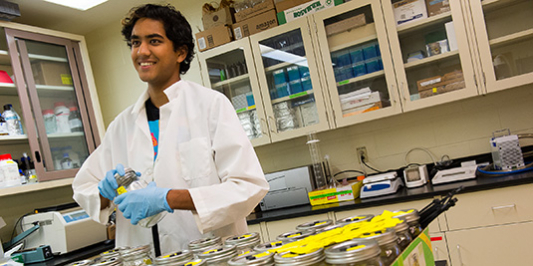 The cross-disciplinary nature of the Environmental Sciences major provides a dynamic mix of state-of the-art laboratories and facilities in which to learn and work with scientists and practitioners. The beautiful landscape of Vermont provides outdoor laboratories from Lake Champlain to the Green Mountains, including University of Vermont forests and natural areas. 
Agricultural and Environmental Testing Laboratory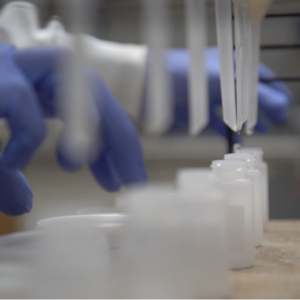 The Agricultural and Environmental Testing Laboratory located in the College of Agriculture and Life Sciences provides soil and manure testing services in conjunction with the University of Maine for the agricultural community in Vermont and throughout New England. The lab also provides UVM researchers with access to advanced analytical instrumentation, both for sample submission and hands-on use. Training is available in a variety of nutrient and metal analyses.
Aiken Center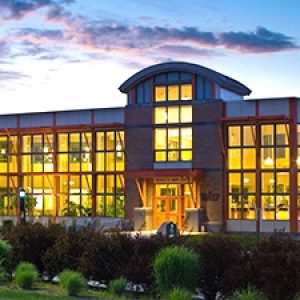 The Rubenstein School's main building is the green renovated George D. Aiken Center, a facility with U.S. Green Building Council LEED Platinum status — their highest ranking. This living building includes a green roof, newly renovated ecological design student makerspace, solar energy and other energy-saving features, and a long history of student and intern contributions to the continuing greening process. The Aiken Center challenges and educates RSENR and UVM communities and visitors about what it means to live within the limits of our natural world. 
Aiken Forestry Sciences Laboratory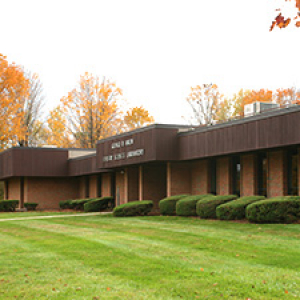 The George D. Aiken Forestry Sciences Laboratory, located on Spear Street, a mile from campus, is a Rubenstein School facility shared by USDA Forest Service Northern Research Station scientists in partnership with the School's faculty, staff, and students. Students can work in laboratories with faculty and graduate students specializing in biogeochemistry, ecological design, ecosystem ecology, entomology, forest ecosystem health, tree physiology and more.
Geochemistry Laboratories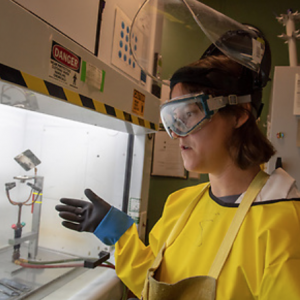 Delehanty Hall on UVM's Trinity Campus houses several geochemistry laboratories for environmental research. 
The Cosmogenic Laboratory is only one of a handful of such facilities in the country. Students can work with scientists who study Earth's surface processes to measure the age of landforms and the rate at which they change.
In the Environmental Stable Isotope Laboratory, scientists use isotope analysis as a standard tool for studying elemental or material cycles in the environment as well as global climate change.
The Limnogeology Laboratory specializes in studying lake sediments to reconstruct environmental changes of the past.
In the Microbial Geochemistry Laboratory, faculty and students study the role microbes play in natural processes.
Jeffords Hall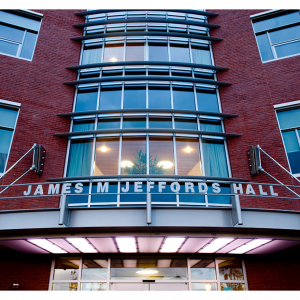 The James M. Jeffords Hall houses classrooms and state-of-the-art teaching and research laboratories. It is home to the Departments of Plant Biology and Plant and Soil Science within the College of Agriculture and Life Sciences. Jeffords is connected to the UVM Greenhouse and surrounded by extensive gardens, living laboratories that complement the teaching and research within the hall. Opened in 2010, the building is named for the late James M. Jeffords, a longtime Vermont senator and congressman who championed higher education and agriculture. Jeffords Hall is a U.S. Green Building Council LEED Gold certified building.
Proctor Maple Research Center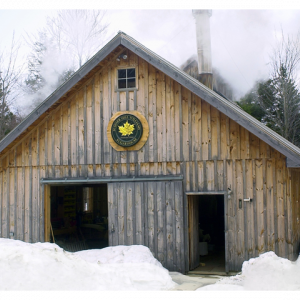 The Proctor Maple Research Center is a research laboratory focusing on the sugar maple tree and its sap and syrup in Underhill Center, Vermont. The property consists of approximately 200 acres of wooded and open land and serves as a field classroom and research station for students, scientists, and maple syrup producers, offering presentations and tours. Maple syrup produced at Proctor is sold through the UVM Bookstore and used in the Proctor Maple Cream flavor of UVM Diary Bar ice cream. Fun fact: About one in every four trees in Vermont is a sugar maple.
Rubenstein Ecosystem Science Laboratory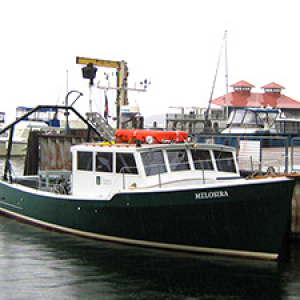 The Rubenstein Ecosystem Science Laboratory is an extension of the Rubenstein School of Environment and Natural Resources and is located at the Leahy Center for Lake Champlain on the Burlington waterfront. The laboratory houses state-of-the-art research and teaching facilities, including laboratories for the study of water and sediment quality, contaminants, and aquatic biota including fish, invertebrates, and algae. The laboratory provides researchers and students with the tools necessary to investigate and understand the ecosystem processes that determine ecological health and influence the quality of life for the human community in the Lake Champlain basin.
The Research Vessel Melosira, docked at the Rubenstein Lab, is used for research and teaching on Lake Champlain. The Melosira is staffed with a full-time Captain and deckhand experienced in all aspects of limnological, geological, and fisheries sampling. In courses and as research assistants, students learn to sample for water and plankton, core for sediment, deploy and maintain in situ sensors, use gill nets, trawl for fish, and conduct hydroacoustic sampling.
Spatial Analysis Laboratory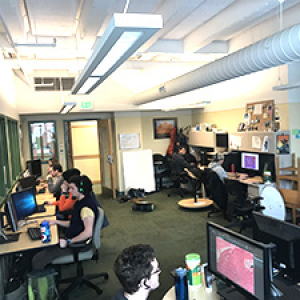 The Spatial Analysis Laboratory is a research facility located in the Rubenstein School. Laboratory staff are employees or students in the School, and facilities are often shared with collaborators from other units (UVM Geography Department, Gund Institute for Ecological Economics, and the USDA Forest Service Northern Research Station). The Laboratory applies techniques in GIS, remote sensing, and spatial statistics to problems in natural resource ecology and planning. The Lab specializes in biodiversity analysis, land-cover mapping, planning for conservation lands, and development of new applications for natural resource management.
The Spatial Analysis Lab is also home to the Unmanned Aircraft Systems team which uses drones to capture landscape data to help clients solve natural resource and environmental problems. Student employees and interns often assist the UAS team. 
UVM Greenhouse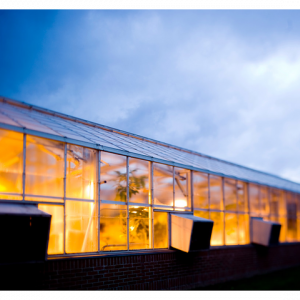 The UVM Greenhouse serves as an important facility for research and teaching in the plant sciences and other disciplines. A stroll through the greenhouse corridor reveals thousands of tiny seedlings being cultivated by UVM researchers exploring the biochemistry, physiology and development of plants. Its central campus location provides a balmy refuge and quiet study space in mid-winter.
University of Vermont Forests
The Rubenstein School manages four University of Vermont Forests throughout Vermont: Jericho Research Forest, Talcott Forest and Wolcott Research Forest in northern Vermont, and Washington Forest in central Vermont. The forests are used for research and educational activities that involve faculty, graduate students, and undergraduate students.
University of Vermont Natural Areas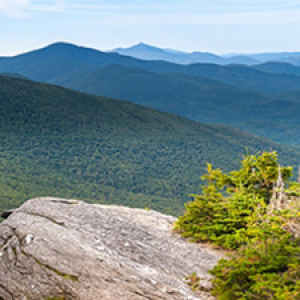 From one thousand acres along the shoreline of Shelburne Pond to less than three acres at Redstone Quarry, from the lowlands of Colchester Bog to the summit of Mount Mansfield, Vermont's highest peak, the University of Vermont Natural Areas provide outstanding resources for teaching and research needs in disciplines that require or benefit from field experience. The UVM Environmental Program manages the natural areas.